It Turns Out 'Unbreakable Kimmy Schmidt' Isn't Quite Over After All
Surprise, Unbreakable Kimmy Schmidt fans! It looks like the Netflix series, which recently came to an end, is getting a revival of sorts. The Emmy-winning comedy, which was co-created by 30 Rock's Tina Fey, was hailed by critics and audiences alike. Here's what you need to know about the show's *sort of* return.

A breakdown of Unbreakable Kimmy Schmidt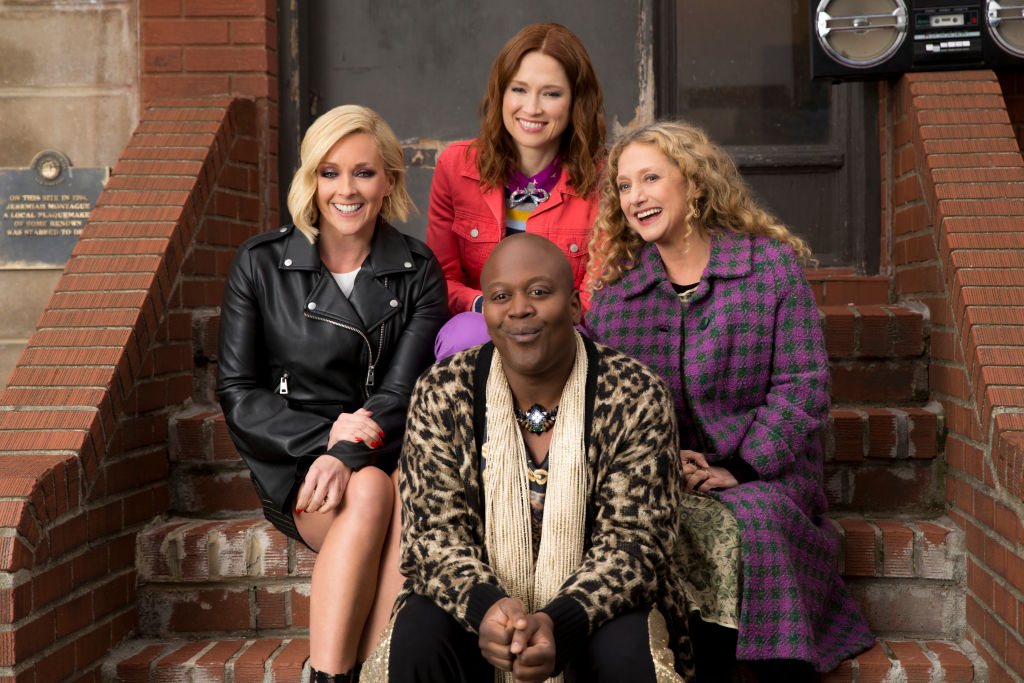 In case you're not familiar, let me summarize for you: Unbreakable Kimmy Schmidt stars Ellie Kemper as the eponymous character, a 30-year-old woman who was held captive with four other women in a bunker for 15 years. Deemed the Indiana Mole Women upon their rescue, Kimmy decides to make a life for herself in New York after coming to the city to do the talk show circuit. But she quickly finds that the world has changed a lot in the 21st century.

Kimmy moves in with Titus (Tituss Burgess), an aspiring performer. They spend time with their landlord, Lillian (Carol Kane), a longtime resident of their neighborhood, who is a bit of a wild card. The main cast is rounded out by Jacqueline (Jane Krakowski), a trophy wife who hires Kimmy as her nanny, but soon becomes her friend instead. The group dynamics change a bit over time, but in the end, it's always these four.

The series aired for four seasons on Netflix

Over the course of the series, Kimmy becomes more and more independent, taking on various jobs, while working to maintain her perpetual optimism. We see her confront her friends, her absentee mother, and even the man who kidnapped her (played by Jon Hamm). The rest of the crew changes, too: Titus begins to find success in show business, Lillian works against gentrification, and Jacqueline gets a divorce and pursues who own career.

The first three seasons consist of 13 episodes each, and were released in full in the spring of 2015, 2016, and 2017. The fourth season, which was announced to be the final one, was released in two 6-episode parts: the first in May 2018 and the second in Jan. 2019.

Here's what's coming for the show

It has been previously rumored that the cast would consider doing a reunion movie at some point, but audiences probably weren't expecting to get good news so soon after the series came to a conclusion. However, it was announced on May 8, 2019, that Unbreakable Kimmy Schmidt was getting a one-off "interactive special."

"We're thrilled to announce that we're about to start production on an all-new interactive Unbreakable Kimmy Schmidt special, set to debut on Netflix in 2020," said Fey. "Unbreakable Kimmy Schmidt was one of the first original comedy series on Netflix, and now it will be its first interactive comedy event. Fans will be able to make choices on behalf of our characters, taking different story paths with, of course, different jokes. I think it's a great fit for our show and will be a great way to officially complete the series."

In other words, it looks like we're about to get another Black Mirror: Bandersnatch, only this time, with a very different feel. All four of the main cast members are expected to return for the special. We're curious as to what kind of shenanigans the gang will get into this time around.