Under Quarantine: 4 of the Most Realistic Movies About Pandemics
Few things strike fear into the hearts of people more than the prospect of a global pandemic. In today's increasingly connected society — and with recent outbreaks of Ebola, H1N1, and the ever-present flu — it's easy to imagine large portions of the world's population being wiped out by an incurable virus. While no one wants to think the worst could really happen, filmmakers often take artistic joy in imagining what the world would be like in the midst of this type of crisis. Here are 4 terrifying films that show us what could happen if our worst fears came true.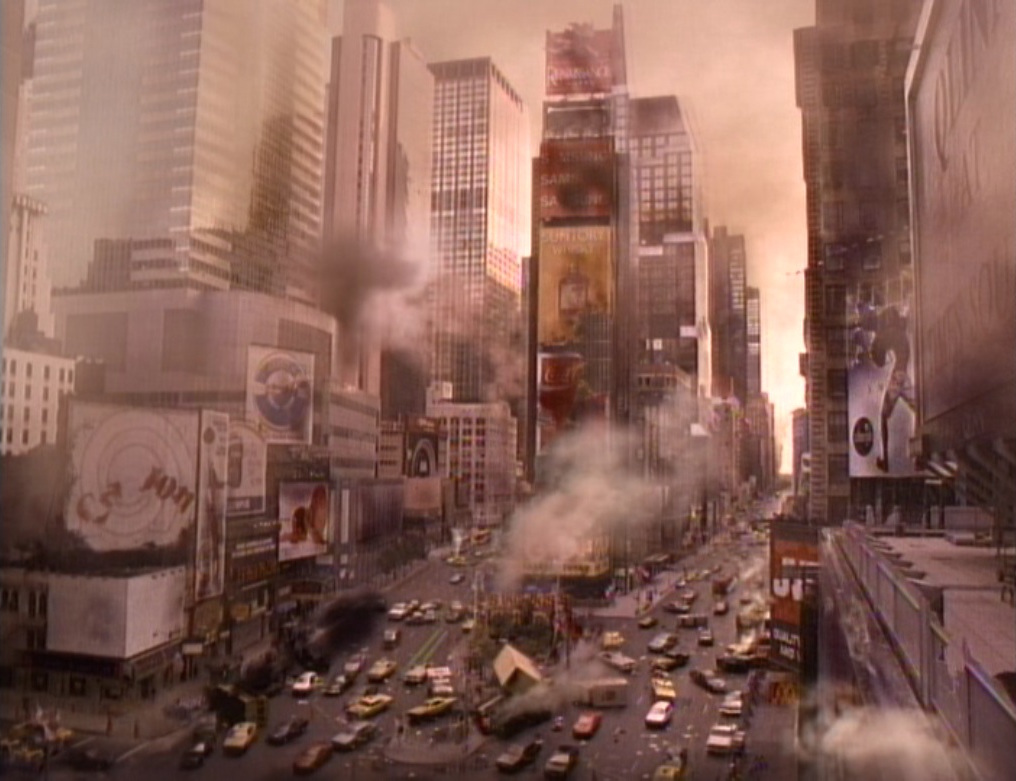 1. The Stand (1994) — Dir. Mick Garris
It goes without saying that anything from the mind of Stephen King is bound to be a little bit unnerving. But this TV miniseries, based off his best-selling book of the same name, does an especially good job of raising goosebumps. The Stand follows dozens of survivors of the Superflu, a government-created virus that kills off 99% of the world's population. Forces of good and evil play a big role in how society starts to rebuild, but some of the miniseries's scariest moments come not from otherworldly beings, but from the images of man-made death and destruction. The Stand stars Gary Sinise, Rob Lowe, Molly Ringwald, and Jamey Sheridan.
2. Outbreak (1995) — Dir. Wolfgang Petersen
In this seemingly ripped-from-the-headlines thriller, an Ebola-like virus spreads from an African village to the United States. Outbreak's team of virologists go to extreme lengths to find the carrier of the deadly virus and contain it before it spreads. The film shows how crucial the moments following contagion can be in preventing a worldwide epidemic, and details the lengths that the military and government agencies like USAMRIID and the CDC would have to go to. What makes Outbreak so scary is its gritty realism, and the feeling it leaves you with: that its events aren't out of the realm of possibility. Outbreak stars Dustin Hoffman, Rene Russo, Morgan Freeman, and Cuba Gooding Jr.
3. 28 Days Later (2002) — Dir. Danny Boyle
When a group of animal activists try to save monkeys from a laboratory, they unwittingly unleash a deadly pandemic: rage. 28 Days Later drops you right in the middle of what seems like a zombie apocalypse, but with one crucial difference: the feral people walking half-dead around the streets of London are infected with a supercharged dose of one of humankind's most potent and violent emotions. A small group of people who have escaped infection are on the run, and soon learn that the military may not provide them the safe haven they so desperately need. 28 Days Later may feel far-fetched, but it's a terrifying look at a post-pandemic society nonetheless. It stars Cillian Murphy, Naomie Harris, Christopher Eccleston, and Brendan Gleeson.
4. Contagion (2011) — Dir. Steven Soderbergh
Many films have tackled the aftermath of a pandemic, but Contagion puts you right in the middle of it. The realism in this drama, which follows an ensemble of characters as they attempt to deal with with a deadly virus that attacks the central nervous system and brain. We see how everyday citizens, journalists, CDC employees, doctors, and government officials experience the rising fear and hope for a cure. Contagion relies on little moments, rather than adrenaline-boosting sequences, to show the psychological effects of a global health crisis. It stars Matt Damon, Kate Winslet, Jude Law, Marion Cottilard, and Laurence Fishburne.
More from Entertainment Cheat Sheet:
Want more great content like this? Sign up here to receive the best of Cheat Sheet delivered daily. No spam; just tailored content straight to your inbox.