10 Underrated George Michael Songs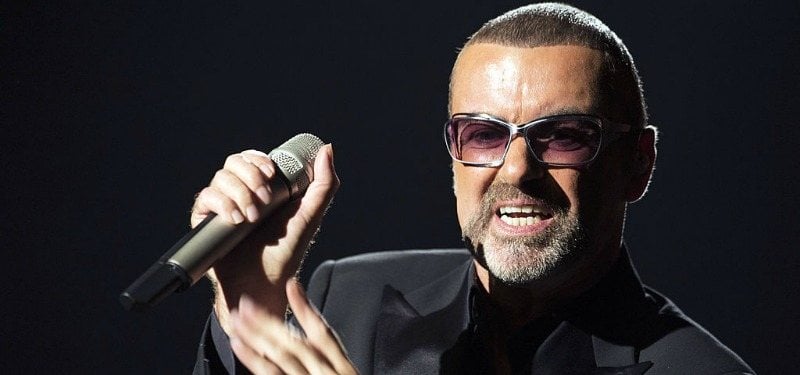 Without a doubt, 2016 was a year when too many great musical artists were taken from this world too soon. On Christmas Day, George Michael — former frontman of Wham! and a pop superstar in his own right since the 1980s — passed away. While he leaves behind a mountain of indelible hits like "Faith," "Careless Whisper," and "Father Figure," Michael also has an extensive catalog that includes some astounding tunes that reveal the true extent of his seemingly limitless talent.
With fans continuing to remember the musical icon, here's a look back at some of his most underrated songs. For the record, we're disqualifying songs that were originally released as part of Wham!, so don't expect to see any music from that chapter of Michael's career listed below.
1. "Kissing a Fool" (1988)
This emotionally raw ballad — taken from Michael's 1987 debut solo album Faith — would ordinarily have been one of his most popular tunes, if it hadn't been eclipsed by fellow singles like "Faith," "I Want Your Sex," and "Father Figure." As it stands, this remains the overlooked masterwork from the album, most notable in recent years for a powerhouse cover by Michael Bublé.
2. "Freedom '90" (1990)
While this song will most definitely ring a bell for those paying attention to pop music in 1990, today's young fans might not realize just how influential this tune was. It was integral to the formation of Michael's legacy as a performer and as an artist, with a mission to express who he is in the purest sense. This song is absolute genius and Michael's symbolic coming-of-age from his Wham! days.
3. "Waiting for That Day" (1990)
For the most part, Michael's sophomore solo release Listen Without Prejudice Vol. 1 failed to make the same impact as Faith. This reflective tune is just one example of the sincerity he infuses into the project. For those who have never heard it, it's well worth a listen and reveals a whole new side of the overtly sexual artist that was Michael.
4. "Too Funky" (1992)
This highly danceable up-tempo track was a standout on the Red Hot + Dance album, which was a release from the Red Hot Organization to raise money and awareness for the fight against HIV/AIDS. Michael was instrumental in that project coming together, lending his fame and his fun track to the cause.
5. "Somebody to Love" (1993)
This is among Queen's most iconic songs, and Michael accompanied the band for a version of the song performed for the Freddie Mercury Tribute Concert in April 1992. It became a hit all over again, thanks to Michael's powerful voice. Following Mercury's tragic death of AIDS, the tune gained an entirely new resonance and was brought to a new generation as a result.
6. "Jesus to a Child" (1996)
This mournful love song may have been a hit at the time, but we're betting that most of today's record-buying public may have forgotten it. Dedicated to Michael's former lover Anselmo Feleppa (who died from an AIDS-related injury), the song is perhaps one of the most personal of Michael's career.
7. "Fastlove" (1996)
Taken from Michael's Older album, this funky jam is the perfect addition to any dance floor and proves that Michael could stand toe to toe with any of his younger counterparts on the pop music scene. A No. 1 hit in the U.K., the song wasn't as successful in the United States and may have faded among his more ubiquitous hits.
8. "Outside" (1998)
This up-tempo song was the lead single on Michael's first compilation, Ladies & Gentlemen: The Best of George Michael. It also served as his musical coming-out, as the song's release and video (see above) touched on the incident that year that caused him to declare his homosexuality.
9. "Amazing" (2004)
Coming off of Michael's 2004 album Patience, this dance-pop song was dedicated to Michael's then-partner Kenny Goss. Its lively beat and fierce vocals mark a real maturation of the artist who once led classics like "Everything She Wants" and "Wake Me Up Before You Go-Go."
10. "An Easier Affair" (2006)
This first single from Michael's second greatest hits album, Twenty Five, is as smooth as longtime fans would expect. By this point in his career, Michael had severely slowed down on creating new material, with his 2014 live album serving as his only subsequent release before his recent death. We can only imagine how much great material he had in him, music that we'll sadly never get to hear. Regardless, Michael's legacy will live on through the indelible music he's left behind.
Follow Robert Yaniz Jr. on Twitter @CrookedTable
Check out Entertainment Cheat Sheet on Facebook!