The 1 Unexpected Person Who Is Still Defending Matt Lauer
In December 2017, Variety published an exclusive story containing sexual misconduct allegations against the popular host of NBC's Today, Matt Lauer. Now, we're learning just how long this behavior has occurred for.
Lauer, who was fired shortly after the article came out, is currently facing at least three charges of sexual harassment, which has likely taken a toll on his marriage of almost 20 years to Annette Roque. But their relationship has never been known for its stability.
It was an open secret that he cheated
"This has been going on for months and months and everybody knew it and it was just going to be which girl came forward, and who reported it first." https://t.co/frkcNklGXr

— VANITY FAIR (@VanityFair) December 3, 2017
Lauer and his wife, Annette Roque, weren't known for having a picture-perfect marriage. And in the media biz, most people knew that he wasn't being faithful.
An unnamed producer told Variety that there were "consensual relationships, but that's still a problem because of the power he held." Similarly, while NBC execs claimed that they had no knowledge of any incidents before the report, others disagreed — one reporter said that the producers there "protected the s*** out of Matt Lauer."
Next: Lauer was struggling to keep his behavior a secret.
They may be separated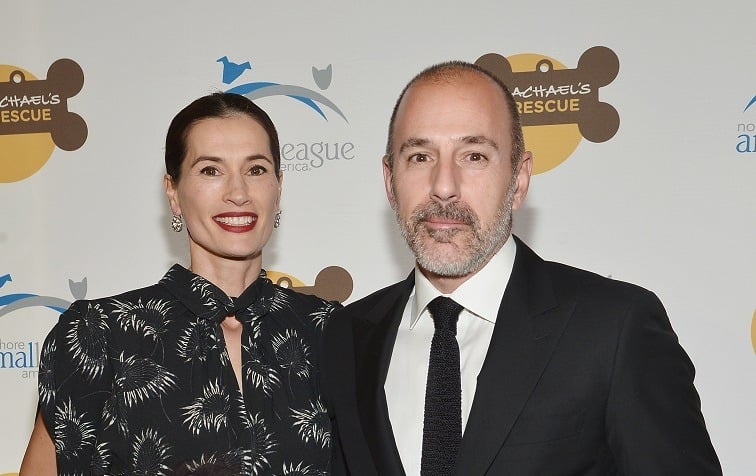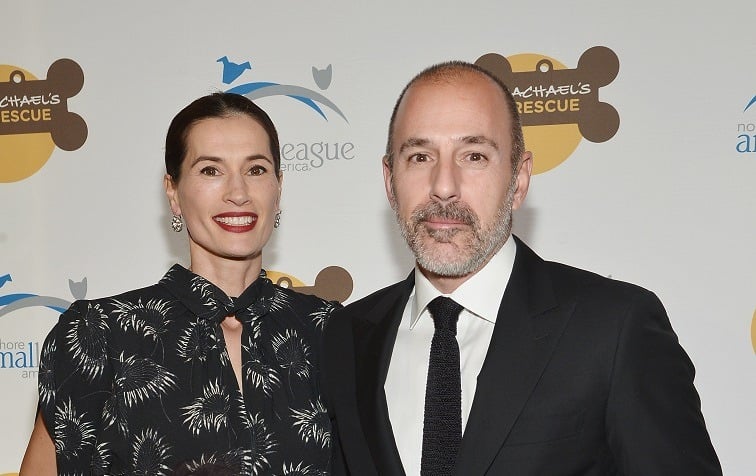 Though he tried to paint himself as the perfect, progressive family man, most knew Lauer was far from that. He has tried especially hard in recent years to uphold that image.
While doing this, Lauer's marriage to Roque appeared to be on the rocks, according to Page Six. The gossip publication wrote that the couple has been living separately for months, with sources confiding that she spent most of her time at their Hamptons residence, while Lauer stayed in Manhattan for work.
Next: Lauer was accused of "cruel and inhumane" acts a decade ago.
They almost got divorced once before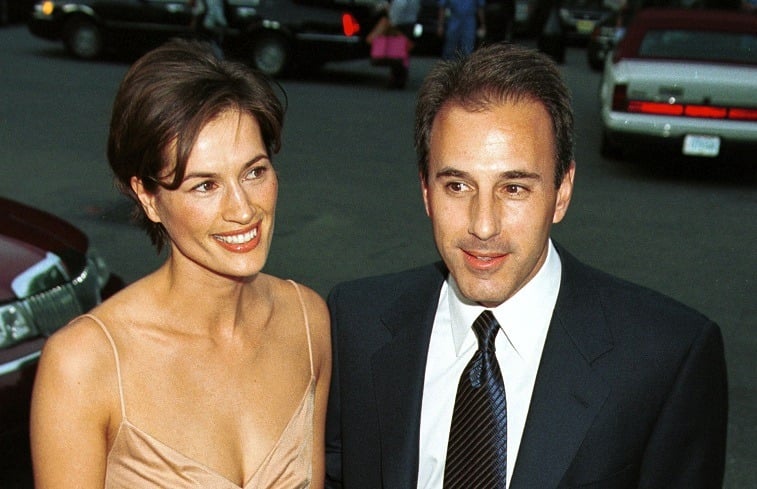 This isn't the first time his marriage has been in the news. Back in 2006, Roque filed for divorce.
At the time, Roque was pregnant with the couple's third child. Allegedly, she accused her husband of "cruel and inhumane" acts in the documentation.
Next: How much money will Lauer lose?
He's not getting a payout
Matt Lauer will not receive a payout for the rest of his million-dollar contract. https://t.co/C1grVKUQZ6 pic.twitter.com/3A4pV4Xyy3

— ABC News (@ABC) December 3, 2017
In the wake of many allegations of sexual misconduct in the entertainment industry, the question of why these wealthy men are being given generous payouts has arisen over and over again. For once, that doesn't seem to be the case.
Lauer will not be receiving his contract payout, which is rumored to be worth $25 million a year, according to sources. This is due to the nature of his firing.
Next: The unexpected person who actually defended him
His ex defended him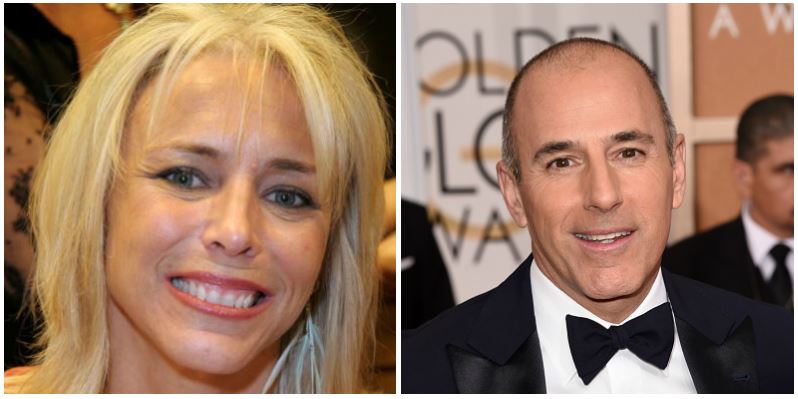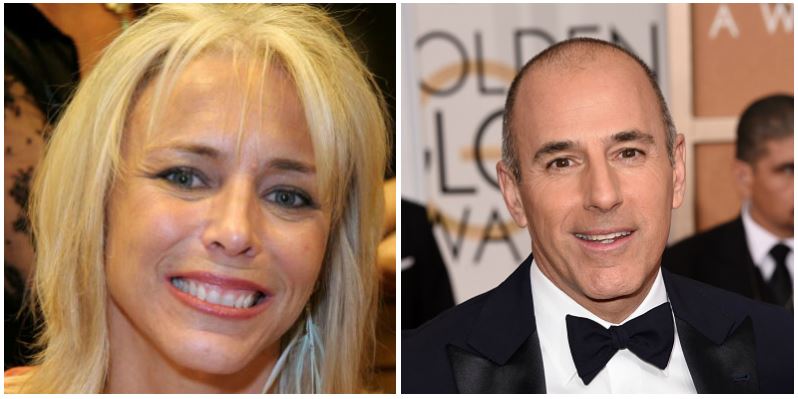 One person who spoke out about the allegations? Lauer's ex-wife, Nancy Alspaugh. Alspaugh was married to Lauer from 1981–1988, and surprisingly, what she had to say was positive toward her former husband.
"I never saw him as a power monger or somebody who would abuse his position in any way," said Alspaugh. She added, "He would give you the shirt off his back if you really needed it. He did that for everybody. From the lowest person on set to, you know, the highest powers."
Next: What Lauer himself had to say
He's been spotted since he was let go
A statement from Matt Lauer: "There are no words to express my sorrow and regret for the pain I have caused others by words and actions…" pic.twitter.com/f93rHXqKQD

— TODAY (@TODAYshow) November 30, 2017
After Lauer's statement was read on air by his former Today colleagues, the disgraced host did what most in his situation do — disappear. Or at least, he tried to.
According to Page Six, Lauer was seen on Monday, Dec. 4, dropping his son off at school. Lauer's son, Thijs, attends an elementary school in the Hamptons, so it appears as though Lauer is living in his home there rather than staying at his Manhattan residence.
Next: Where is his wife?
Where is his wife?
Matt Lauer's wife of twenty years, Annette Roque, has reportedly left the country https://t.co/KJOF2VlTFB

— New York Magazine (@NYMag) December 2, 2017
Though Roque has yet to speak on the issue, her actions may say more than words. As it turns out, Lauer may be living in their Hamptons home with their kids while she is out of the country.
Allegedly, Roque was "believed to have left the US and gone to her family in her native country [Netherlands]." However, this is in conflict with the photograph of Lauer and their son, as it was previously assumed that Roque took Thijs and his sister, Romy, with her.
Next: Another well-known reporter defends Lauer.
Geraldo Rivera also defends Matt Lauer
Sad about @MLauer great guy, highly skilled & empathetic w guests & a real gentleman to my family & me. News is a flirty business & it seems like current epidemic of #SexHarassmentAllegations may be criminalizing courtship & conflating it w predation. What about #GarrisonKeillor?

— Geraldo Rivera (@GeraldoRivera) November 29, 2017
Geraldo Rivera caused a firestorm on social media after he defended Lauer following the host's ousting at NBC. Rivera also made some pretty controversial comments on the topic of sexual harassment and eventually apologized for his tweets.
A few days later, he found himself in more hot water though when Bette Midler shared a video accusing him of groping her in the '70s. He later apologized to her as well.
Follow The Cheat Sheet on Facebook!