The Unique Way Kate Middleton Recycled an Old Dress to Create a Fresh Look
Fans of Kate Middleton's style might have noticed something familiar about the dress she wore to a gala at London's National Portrait Gallery recently — she's worn it before, but altered it to have a slight twist.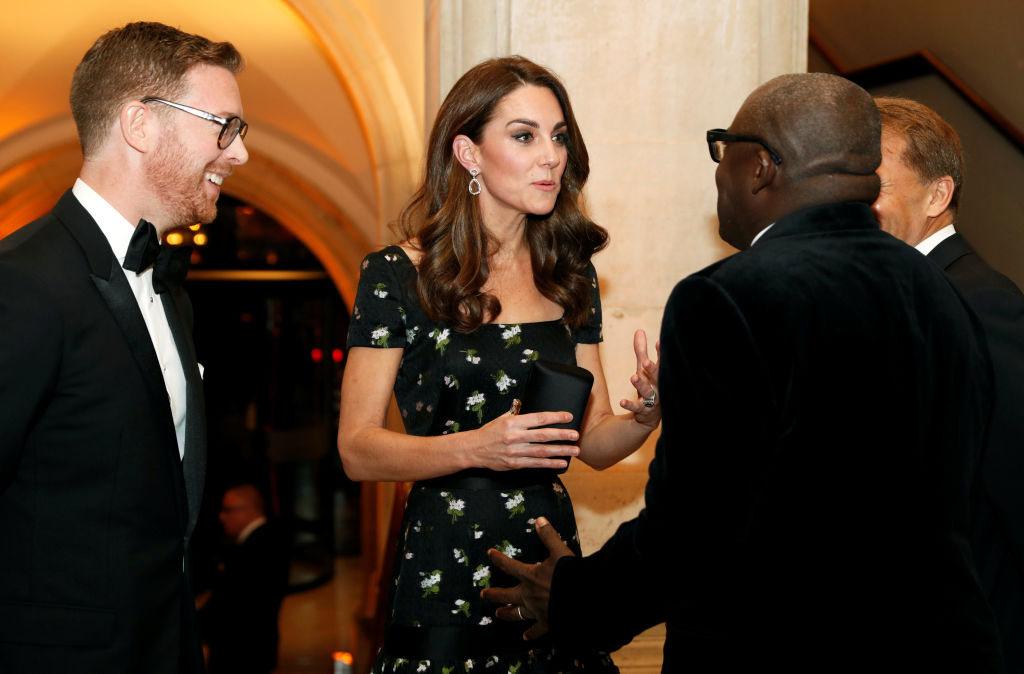 Kate Middleton recycled an old favorite
Middleton first wore the gorgeous black and floral print Alexander McQueen gown to the BAFTA Awards in 2017. It's such a beautiful dress that no one could blame her for wanting to wear it again, only she opted to change up the design ever-so-slightly to give it a new look.
The gown got a slight modification, as it was converted from an off-the-shoulder design to a new cap sleeve style that suited the gala perfectly.
It's not the first time Middleton has recycled her clothing
It's definitely refreshing to see a member of the royal family wearing clothing for more than one occasion. Just this week, Middleton was seen wearing a vibrant red Catherine Walker coat that she wore during a 2014 visit to New Zealand. The duchess wore the coat for a service at Westminster Abbey for Commonwealth Day. Despite the garment last being seen five years ago, the coat is definitely a timeless and chic look.
The following day she wore a pair of wide legged trousers that she had worn during a trip to Cyprus in December.
Middleton has returned to some of her favorites in the past
This recycling of outfits isn't new for Middleton, who wore a long-sleeved Emilia Wickstead lavender dress in July 2017 during a visit to Hamburg, Germany and again in October 2018 when she attended the Global Ministerial Mental Health Summit in London, England.
In 2019, Middleton wore an Oscar De La Renta skirt suit during a visit to the Royal Opera House in London but had previously worn it in 2017 when she and Prince William attended a writer's conference together.
The Duchess of Cambridge also got a few wears out of a stunning Alexander McQueen cream colored coat dress, wearing it for Princess Charlotte's christening in 2015, again at the 2016 Trooping of the Colour, and then to Meghan Markle and Prince Harry's 2018 wedding.
A beautiful red Alexander McQueen dress also was worn to multiple occasions by Middleton — in 2012, 2014, and 2015.
While Middleton's choice to wear outfits multiple times isn't because she needs to be frugal, it's lovely to see her bring some of her favorite looks back for multiple appearances and events. Middleton gives every recycled fashion look a fresh spin, either with a different color and style of shoe or hat, as well as sporting different accessories and hair styles.
Meghan Markle has recycled her clothing as well
Meghan Markle has also worn some of her favorite clothing multiple times, notably a double breasted tuxedo style navy dress that she first wore to watch Prince Harry play in the Audi Polo Challenge in 2017 and then wore again to a reception at the Auckland War Memorial in New Zealand in 2018.
Both Middleton and Markle have also been known to wear affordable pieces that any non-royal can easily buy.