'Unorthodox' Actress Says the Netflix Series Allows Viewers to Relate to People They Normally Wouldn't — Like Esty
In Unorthodox, one of Netflix's newest original series, the actress Shira Haas portrays protagonist Esther, or "Esty" Shpairo. Esty is a member of a Hasidic Jewish community in Brooklyn, New York. But eventually, through determination and a little help from her friends, Esty escapes to Berlin. In a recent interview, Haas says Unorthodox is opening viewers' minds to people who live like Esty.
Shira Haas thinks the world is opening up to stories like her character, Esty
Beanie Feldstein interviewed Unorthodox lead Shira Haas for Vogue recently. The two young actors spoke about their craft, as well as Haas's new Netflix show, Unorthodox.
"I loved the show's commitment to detail and authenticity and honoring the traditions and the rituals and the language of the Satmar people," Feldstein gushed about the series. She also brought up the fact that Unorthodox has many scenes with subtitles. Many viewers aren't used to that.
"It is a new thing for many people," Haas argued. "Maybe a few years ago maybe the show would have been done, but not in Yiddish, for example."
She continued:
There are now so many different TV series on Netflix in so many different languages and cultures. Over the past few years, people have become way more open to it and people want to see someone who is different from them and realize, 'Yes, it is a specific story, but I can relate to it,' or 'He is different from me, but he is a human being and I understand.'
'Unorthodox' lead cast member says young people want to see new things on TV
Haas believes that the newer generations want different things out of entertainment than perhaps older ones did.
"I think young people—at least I do—want to see that and not necessarily themselves all the time," the actress said.
The Unorthodox lead expanded on that thought with IndieWire. Haas explained in that interview: "Something happened in the last few years, and now lots of international projects are being sold abroad, from Israel but also from all over the world." (Haas herself is Israeli.) She continued:
You see so many series on Netflix that are international, and it's beautiful because I think people really want to see something that is different from them to understand and to say, 'Huh, maybe it's not so different.' The world is much more open now.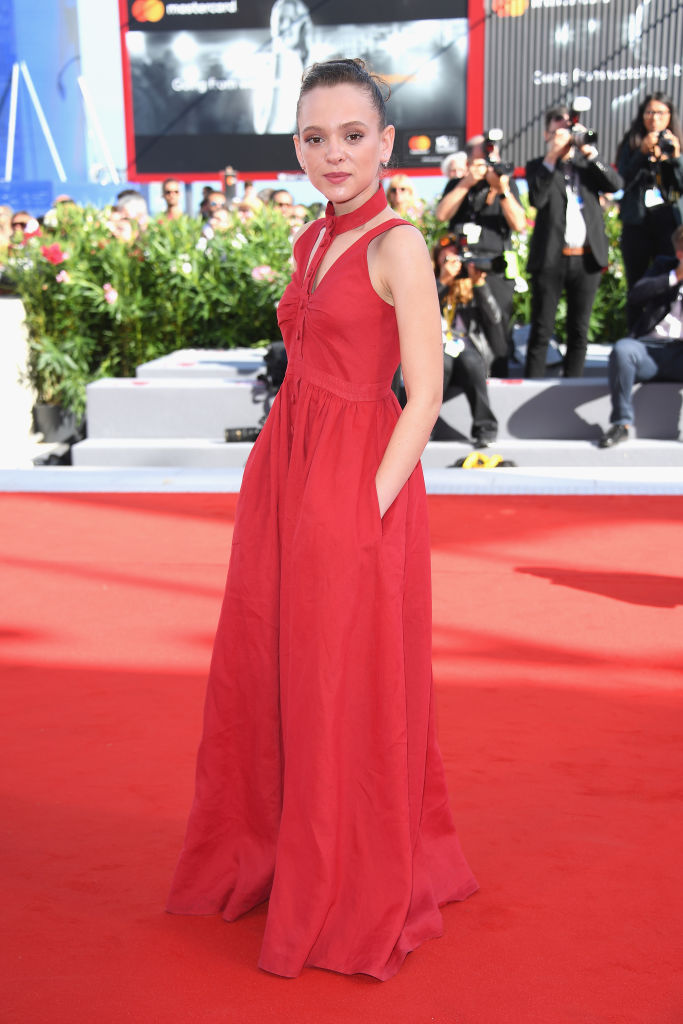 Shira Haas of 'Unorthodox' says the reaction to the Netflix series is 'everything you could ask for as an artist'
However, the Unorthodox star explained what was most important to her as an actor: that people watching the show could relate to Esty. She told Feldstein in the Vogue interview:
I can't take it for granted that so many people all around the world, no matter what their religion is, not necessarily Jewish, or secular, connected to the show and to Esty. The fact that it is has touched so many people and that it is universal is such an amazing thing.
Haas simply didn't have enough wonderful things to say about working on Unorthodox,
"It is everything you could ask for as an artist," Haas told the Booksmart star. "The highest form of connecting is art."
Haas also believes that the new Netflix series is opening people's minds to communities like the ultra-Orthodox one depicted in Unorthodox. As the actress shared in Vogue:
If you just heard about the show or a story about someone like Esty on the news, maybe some people would say, 'Oh, those people,' but once you see the show you're like, 'She is like me'—not only Esty but also different people as well.