'Unorthodox' Star Shira Haas Was 'Shocked' to Find Out Which Scene in the Netflix Series She Had to Shoot First
Netflix's series Unorthodox, which came out last month on the streaming service, is about a girl named Esty who grows up as a Hasidic Jew. Producers cast Shira Haas, an Israeli actress, as the main character, Esty Shapiro. In an interview this month, Haas revealed that she was "shocked" when the Unorthodox director told her what scene they had to film first.
[Spoiler alert: a few spoilers for Unorthodox below].
'Unorthodox' star reveals the first scene she had to shoot for the Netflix series
Recently, fellow actress Beanie Feldstein interviewed Haas for Vogue magazine. The two discussed the Unorthodox star's acting process for the Netflix series. Haas was also eager to share her surprise upon finding out which scene she'd shoot on day one.
"… I was drinking wine with the director," Haas remembered, "and she said, 'Shira, I need to tell you something.'" The Unorthodox director, Maria Schrader, revealed that the scene in which Esty has her head shaved "was the first shooting day."
"I remember that I was shocked for a second," Haas told Feldstein. But overall, that first-day experience "brought the whole production together to do it, and it really bonded everyone to take part in it," the actress continued. Haas went on explain how that scene–which is unforgettable if you've seen the Netflix series–made it easier for her to get into character. She said in Vogue:
I'm really positive that it helped me to get into Esty and to start with that and to be committed to the role. It was one heck of a welcome. Maybe I didn't know everyone's names yet, but they helped me shave my head. I always say it was kind of like Esty—she has mixed emotions, she wants to get married and she is happy, but she is also scared.
Haas also told Booksmart star that the different hairstyles Esty has throughout the Unorthodox series are symbolic for her as a character.
"It was really important to find young Esty, like an innocent Esty, then married Esty," Haas shared. "There is married Esty, where she is feeling like that is choking, and everything is a bit big on her and darker suddenly."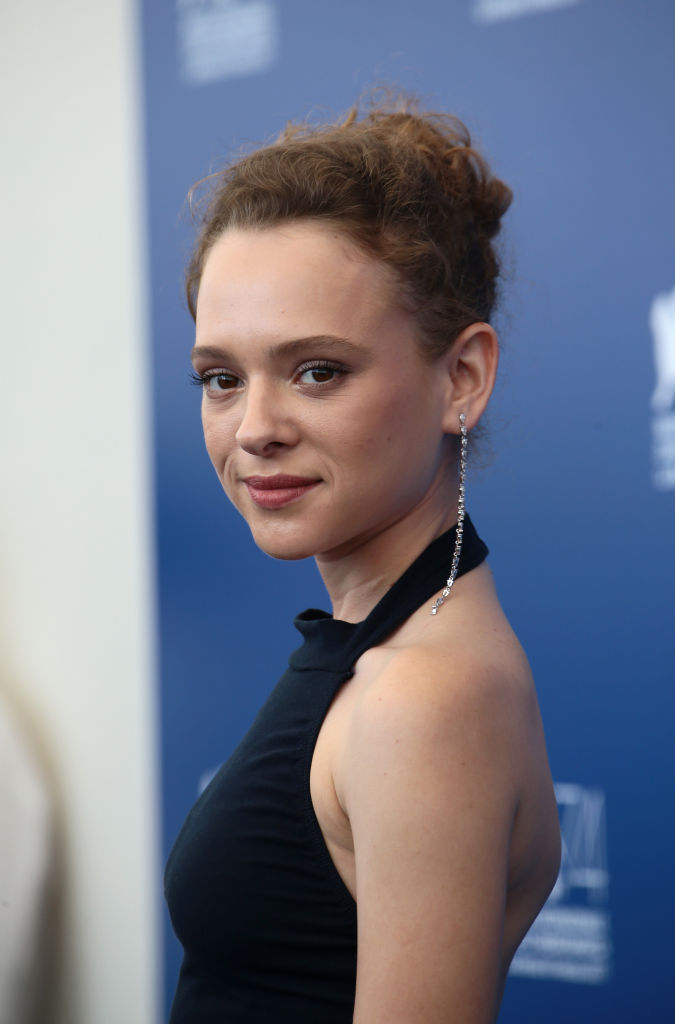 The miniseries' lead cast member Shira Haas on acting–and hair
"With the hair, it was an emotional journey," the Unorthodox lead told Feldstein. "I remember every time I looked in the mirror, I was different." Haas outlined her different hairstyles for Feldstein:
I had the shaved head, I had the buzz cut, I had my 'young' wig, my 'married' wig, and the hat when I was married. Every time I looked in the mirror, it was a surprise to me. Esty has so many different phases where she is trying to figure herself out.
When Feldstein asked Haas about acting in general, she shared that she feels "confident but also curious" when it comes to the craft. She recalled an early experience in the career, long before Unorthodox.
"I remember my first movie—I was really young, and I said to myself it was a new thing but it was like Narnia, the door was open," Haas said in Vogue. "I really felt like I belonged somewhere and I found something."