'Unorthodox': The Woman Who Inspired the Series Says Her Family Wanted Her to 'Commit Suicide'
Unorthodox, the Netflix series starring Shira Haas, tells the story of a young woman named Esty. The main character, a Hasidic Jewish woman, is based on the real-life Deborah Feldman. The story stems from Feldman's memoir titled Unorthodox: The Scandalous Rejection of My Hasidic Roots. After the book was published in 2012, her family members weren't too happy about it.
'Unorthodox' writer explains her childhood, living amongst the Satmar Jews
RELATED: 'Unorthodox': What Is the Netflix Miniseries About?
In 2012, Feldman explained to the New York Post what it was like growing up as an Orthodox Jew. (If you've seen Netflix's Unorthodox, you'll have some idea — though still, many horrifying details were left out). Feldman shared of her experience in the Satmar schools:
If you had a curvy body, then there was something wrong with you. No matter what I wore, the school principal always had a problem with me, because I'm a little Kardashian-esque and I developed young. My principal would walk by and slap me on the ass and be like, 'Your skirt shows too much.'
Deborah Feldman got 'hate mail' for her memoir 'Unorthodox'
As if that weren't terrible enough, things changed for the Unorthodox author as soon as she opened up to the public about her new book. The memoir was published in 2012.
"My family started sending me hate mail, really bad," Feldman said. "They want me to commit suicide. They've got my grave ready."
One email that Feldman gave the Post read: "R U ready to CROKE."
In another email the Unorthodox writer received, one of her relatives wrote: "We are most definitely going to rejoice in your misery."
RELATED: 'Unorthodox': Why Does Esty Shave Her Head in the Netflix Series?
The Unorthodox author continued on how these experiences affected her.
"I'm very careful," Feldman explained. "My doorbell doesn't have my name on it."
However, there is a tiny silver lining, as she pointed out.
… I think the book is a protection in this situation, because [my relatives] are terrified of having their actions become public. So it's an insurance policy, in a way. There's a reason why Hasidic people in New York get away with so much. There's this sort of tacit arrangement: They don't do anything the media can criticize.
Feldman went on to explain that in reality, it hasn't always been this way in her neighborhood. Even for the ultra-Orthodox societies. Feldman shared:
Over the past 10 or 20 years [the Hasidic community] has gone from being extreme to being ultra-extreme. They've passed more laws from out of nowhere, limiting women — there's a rule that women can't be on the street after a certain hour.
Why there's hope for those who want to leave the community
However, the world is changing — a constant truth.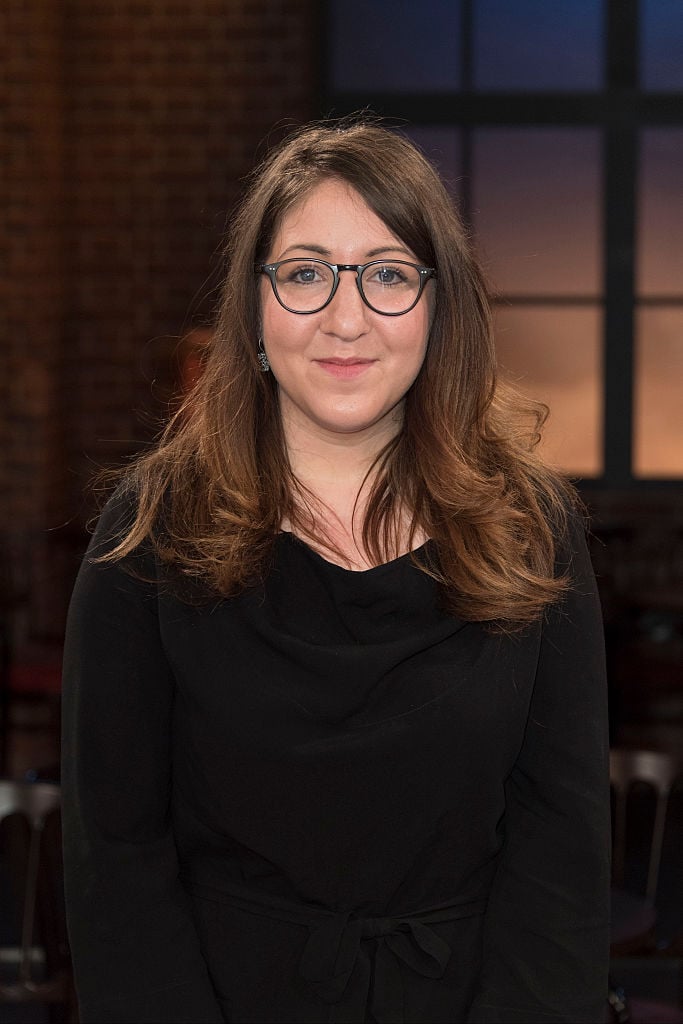 For the Satmar Jews, much of that change stems from technology.
"The neighborhood has changed drastically since I left," the woman who inspired Netflix's Unorthodox told the New York Post.
The story that comes to life in Unorthodox is one of oppression — and later, freedom. But currently, some Orthodox Jews are paving their own trail.
"The hipsters came in the '90s." Feldman said. "And computers hit in a big way. Smartphones. Internet access." The dot-com boom has made it harder on community leaders. The Unorthodox author argued:
Now you can't keep people from accessing information. It's weakening the community's hold over their own. It used to be that one person would leave, and then another 10 years later. It was always a big-deal scandal.
How to get help: In the U.S., call the National Suicide Prevention Lifeline at 1-800-273-8255. Or text HOME to 741-741 to connect with a trained crisis counselor at the free Crisis Text Line.