V of BTS Recreated This Iconic Prince Harry Meme
Fans have discovered a small connection between BTS and the royal family. Big Hit Entertainment released a Bangtan Bomb on YouTube earlier in November. In the video, V of BTS dances to the song "MIC Drop." Fans of BTS and the royal family were quick to realize the video contained a similarity to an iconic meme of Prince Harry from 2013.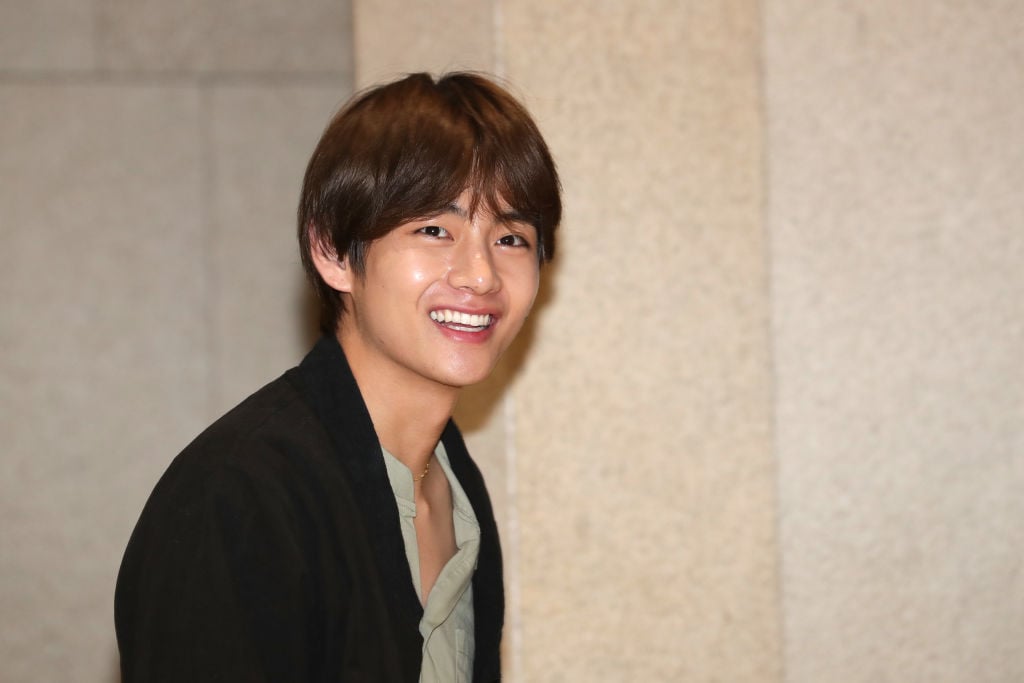 Prince Harry running after his helicopter is a well-known moment
In 2013, Prince Harry completed a four-mouth tour as an Apache helicopter pilot in Afghanistan. CNN's Max Foster interviewed Prince Harry about his experience with his military service.
During an interview with Foster, Prince Harry was on very high readiness alert, also known as VHR. As Prince Harry spoke to Foster, his unit received the call to fly. Prince Harry swiftly removed his microphone and ran after his regiment.
While the interview originated in 2013, the clip of Prince Harry taking off his microphone and running after his unit got the meme treatment in 2018. The video clip resurfaced, and internet users put a musical spin on the clip. The meme made it look like Prince Harry was running to join people on the dance floor as various songs played.
V of BTS unintentionally recreated the Prince Harry meme
In a Bangtan Bomb released on Nov. 12, V of BTS unintentionally recreated Prince Harry's 2013 meme when V and the rest of BTS visited BTS Pop-Up: House of BTS in Seoul. The BTS pop-up opened in October 2019 just in time for BTS's Love Yourself: Speak Yourself [The Final] concerts. It will close in January 2020.
BTS visited BTS Pop-Up: House of BTS in October and Big Hit Entertainment uploaded moments from their visit to YouTube a month later. In the Bangtan Bomb, V wore a pink robe while he perused the store, posing as an employee at the pop-up. As he walked through the store, V saw the music video for BTS's song "MIC Drop" playing on a screen.
He quickly removed the pink robe and ran over to the "MIC Drop" jackets hanging on a rack nearby. The BTS member put a jacket on and then ran over to the TV. He proceeded to dance to "MIC Drop" as J-Hope watched him.
Fans of BTS and Prince Harry realized the similarities
After the Bangtan Bomb dropped on YouTube, fans of BTS and Prince Harry picked up on the similarities between the two clips. On Twitter, a Twitter user paired the video clips side by side. Almost simultaneously, V and Prince Harry turn around before breaking into a run. While it was just a short moment, the clip went viral on Twitter.
"i'm crying it's the exact same meme," wrote a Twitter user.
"The way BOTH of them are my favorites," a fan tweeted.
"BRO THIS IS THE CROSSOVER I NEVER THOUGHT I WOULD SEE IN MY ENTIRE LIFE SODKDJ," one fan wrote on Twitter.
"Somebody show this to Tae and Prince Harry," a fan tweeted.