Who Plays Valkyrie In 'Avengers: Endgame'? Tessa Thompson's Net Worth & Future With the MCU
The Marvel Cinematic Universe has built up quite an array of characters. Though it started off with just a few, the last few films especially have added to the number considerably, and fans now have many new heroes to track and learn about. Among them is Valkyrie (Tessa Thompson), the Asgardian hero who first appeared in Thor: Ragnarok. With Avengers: Endgame, the MCU is kicking off a new chapter. How will Valkyrie factor into that, and how will it affect Thompson's net worth? Let's explore (spoilers ahead, naturally).

Thompson's impressive career history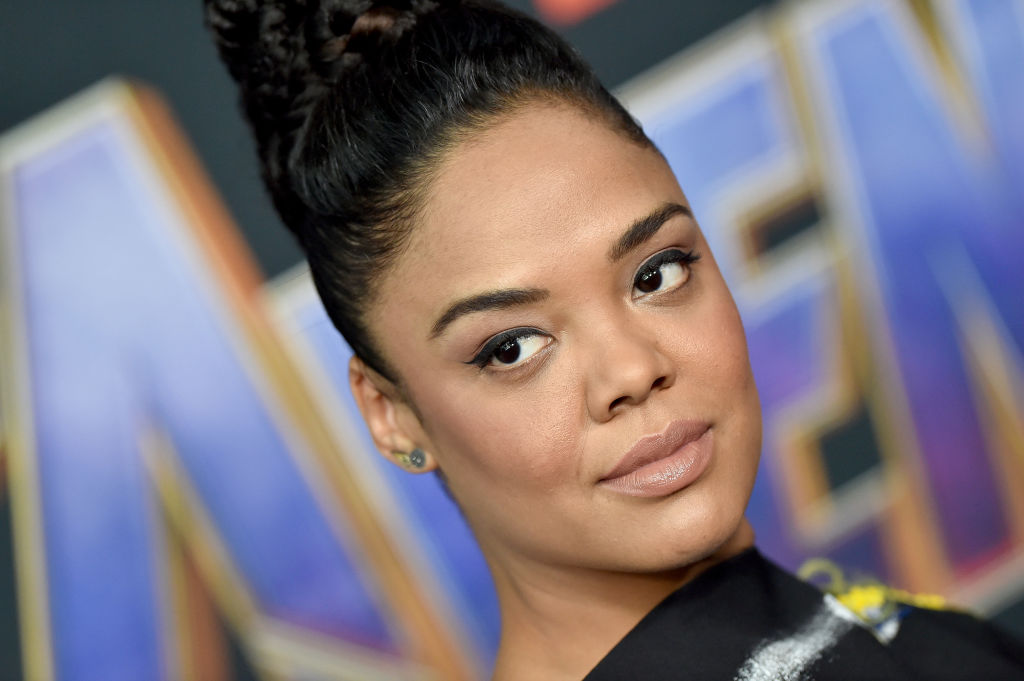 Thompson's first notable role was on a TV show that's about to hit the small screen once again: She portrayed Jackie Cook on Season 2 of Veronica Mars. Around the same time, she had a minor yet notable arc on Grey's Anatomy. She also appeared in films such as Tyler Perry's For Colored Girls screen adaptation.

But Thompson's career really began to take off in the mid-00s. She landed big-screen roles in notable flicks like Dear White People, Selma, and Creed before she was cast in Ragnarok. Thompson also joined the main cast of sci-fi HBO series Westworld, starring in the first two seasons.

She is also known for her friendships and activism

She may be a force to be reckoned with on screen, but that sentiment also translates to Thompson's personal life. The actress is a proponent of causes like Time's Up, and was helped to kick off the campaign's "4 percent challenge," which encourages studios to hire female directors.

And Thompson's feminism goes beyond just her own work. She is a close friend of singer Janelle Monae, appearing in some of the artist's latest music videos for her album Dirty Computer. For Marvel fans, her friendship with the like-minded Brie Larson (who plays Carol Danvers / Captain Marvel) is very special, and Thompson even wrote Larson's profile for the Time 100 list this year.

Valkyrie's role in the MCU going forward

Getting back to the MCU, here's where things with Valkyrie currently stand. Post-Ragnarok, she and the Asgardian citizens aboard Thor's ship must have somehow escaped and made their way to safety. She was completely absent for Infinity War, but didn't perish in the Decimation, and became a leader of New Asgard in Norway. She fought in the final battle against Thanos aboard her pegasus.

At the end of Endgame, one very important thing happened: Thor handed over the kingdom of New Asgard to Valkyrie, making her king (or queen — but hey, that's her call). This almost guarantees that we're going to get more Valkyrie in a future film, perhaps even her own Thor film. As long as we get a real Valkyrie and Carol interaction, we'll be happy.

Tessa Thompson's net worth

Thompson has, obviously, been thriving in Hollywood as of late. With a mix of indie films like Little Woods and Sylvie combined with big-budget projects such as the upcoming Men in Black: International and the Lady and the Tramp live-action adaptation, she's doing very well for herself. According to Celebrity Net Worth, Thompson is worth close to $4 million.