'Vanderpump Rules': Beau Clark Pulls a 'Patrick Schwarzenegger' and Scares Stassi Schroeder
Sometimes jump scaring the one you love is the funniest thing you can do — for your own amusement. Beau Clark from Vanderpump Rules may have taken a page from actor Patrick Schwarzenegger's love of jump scaring family members.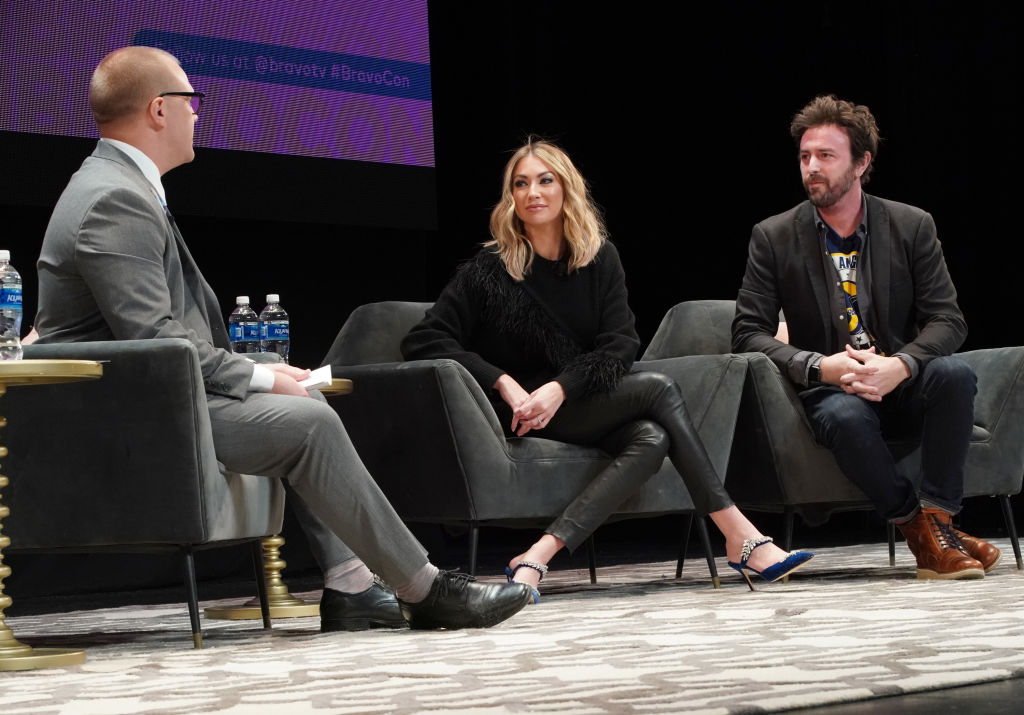 Schwarzenegger, who is the son of reporter Maria Shriver and actor Arnold Schwarzenegger is also part of the Kennedy family. The tight-knit family often vacations and summers together, which provides Schwarzenegger endless opportunities to scare the daylights out of his uncle, activist Anthony K. Shriver. Schwarzenegger filmed one extra funny encounter and then shared it on his Instagram.
But Schwarzenegger didn't stop with one. He's shared a number of encounters where he continues to surprise Shriver again and again. And each one is funnier than the last one. Like Schwarzenegger, Clark films his jump scares of his fiancé, Stassi Schroeder. And is creating his own collection and sharing the scares to Instagram.
Clark admits he likes to scare Schroeder
In Schroeder's new digital series Basically Stassi, Clark shares with viewers he's going to scare her. Clark has his camera ready. "One of my favorite things to do is to scare Stassi," he shares. "And then I put them on Instagram. So she's about to come right now and let's see if I can scare the crap out of her."
As Schroeder enters the apartment, Clark stands slyly behind a wall, camera in hand. He waits for the right moment. As she enters the apartment, she talks to her dogs. Which provided the perfect moment for Clark to jump out and scare her. "You f**king d**k!" she exclaims.
He also scared her another time when she was deep in conversation about the wardrobe. He snuck into the room and really got to her. She screamed and fell onto the bed.
Scaring his uncle is a favorite pastime for Schwarzenegger
Schwarzenegger has amassed a lovely collection of "Uncle Anthony scares." He has shared multiple scare videos and he gets the best of Shriver every single time. During one of his early scares, Shriver lays in bed as Schwarzenegger takes him totally off guard. He looked comfortable under the blankets but was jarred awake thanks to his nephew. Schwarzenegger follows this one with a scare while Shriver is using the outdoor shower. Shriver is in his swimsuit and talking to another person. Schwarzenegger suddenly appears in the window outside of the shower and does his uncle in with the scare.
He got Shriver again this summer. He walks around the corner and scares Shriver so much he shakes and yells, "Goddammit!" He continues to yell at his nephew asking why he does this.
In an older video, Schwarzenegger shares that (once again) he's going to scare his uncle. He uses the same approach to scare Shriver while he's using the outdoor shower. However, this time, Shriver is completely naked and uses only the family dog to edit the video. He screams out, "Goddammit!"