'Vanderpump Rules' Cast Members Ask Social Media Fans to Calm Down
Being on reality television can sometimes deliver more than what you bargained for. Although most television personalities tend to receive their fair share of hate, reality cast members seem to field more than just a handful of hateful comments.
A few cast members from Bravo's Vanderpump Rules had enough of the angry and sometimes vicious social media attacks. They took to social media to remind fans that it was just a television show.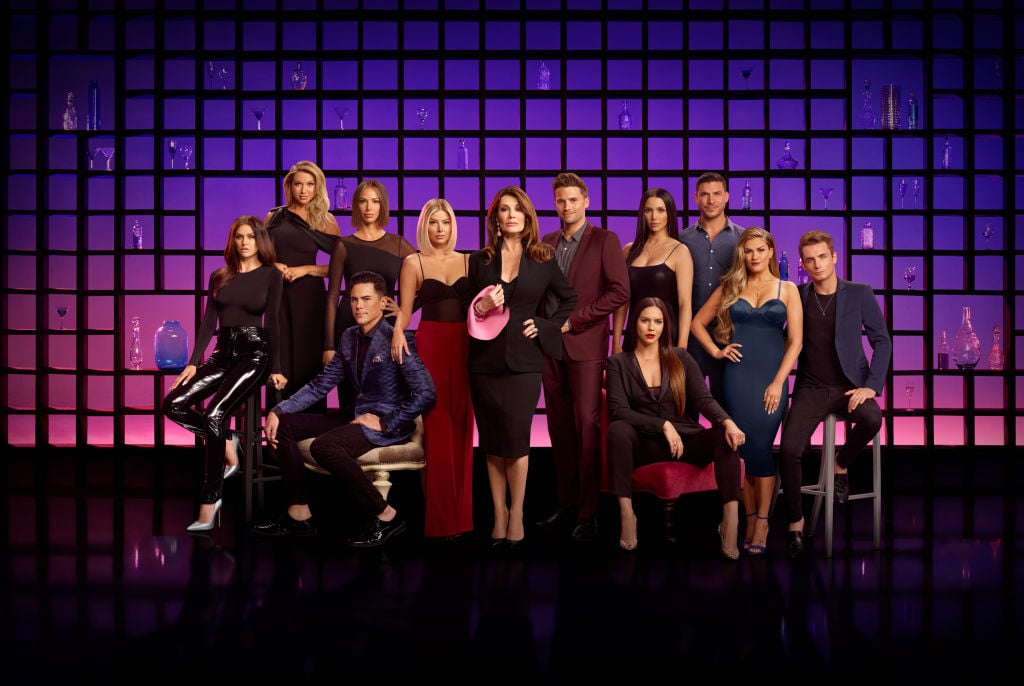 Why so much hate?
Another Bravo personality can attest to being on the receiving end of hate. Caroline Bedol was trolled extremely hard on Twitter. Even though she appeared on Below Deck a short time. Any time she tweeted or posted anything she often received a tsunami of negative comments.
So why do people take time out of their day to throw hate at someone they don't know? "People often forget that they're hurting real people with these comments," Erin A. Vogel, a postdoctoral fellow at the University of California San Francisco's Department of Psychiatry told The Cheat Sheet.
"They may justify their comments by saying that high-profile personalities open themselves up for criticism when they agree to be in the public eye," Vogel added. "But with nasty comments on social media, high-profile personalities may get more than they bargained for. I'm sure many celebrities are really surprised by how cruel people can be, and it does affect them."
He is getting it from everywhere
Vanderpump Rules cast member, Jax Taylor seemed to be fielding numerous angry posts. He posted to Instagram that someone was attacking his integrity and his livelihood. "In the past 24 hours a certain individual who claims to have a team behind them has tried very hard to slander my name and reputation," he wrote.
"They have gone out of their way to reach out to every company I've ever partnered with, my network, my management team and my family, claiming that i never served in the navy and i would be facing immeasurable repercussions for stolen valor," Taylor continued. "I typically don't waste my time with trolls like these, but this person has gone too far without knowing or investigating the facts."
Taylor also asked social media followers on Twitter why they felt the need to attack people on a reality show. "Attacking people over a f**king tv show, what the hell is wrong with some of you? All that shows is how insecure and sad you are, not liking something is fine, but attacking someone whom you never met, because of reality show you didn't like? who the hell do you think you are?"
The cast is often targeted
Although Vanderpump Rules is no different than any other reality show, the hate is pretty evident in some social media posts. One Twitter user thought it was important to let Ariana Madix know her thighs looked fat in what was actually a stunning photo. Madix amazingly replied, "Thank you so much for the confidence boost!" Very Chelsea Clinton of her.
Kristen Doute was done with social media after last evening. People made catty comments about how she walked and what she wore.
Social media users were also attacking other cast members too. "I'm trying really hard not to be upset about how vile people are on social media," she wrote."I also don't want to be pissed. Why would any of us want to jump online on #pumprules Mondays when our hashtag hurts? Shout out to the TRUE FANS & kind souls. Shame on you to the bullies.
Unfortunately, Doute's call to chill on the attacks probably fell on deaf ears. Twitter erupted on her thread. Comments ranged from people pointing out how mean the cast was to each other to at least one person who was there with a purpose. "I'm just here for @scheana's enchiladas recipe. Those looked gooooood." She's not wrong. That meal looked amazing.

Check out The Cheat Sheet on Facebook!