'Vanderpump Rules': Did Brittany Cartwright Get a Nose Job?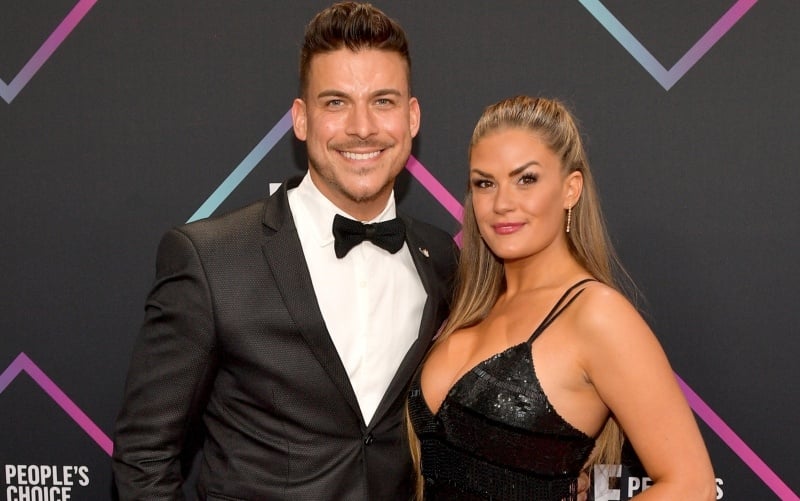 Brittany Cartwright has been open about her plastic surgery on Vanderpump Rules like when she got her boobs done. Now fans have been noticing her recent transformation that has to do with weight loss, but they also noticed something different with her face. Did Cartwright get a nose job? Here is what she had to say and more about her weight loss journey with her fiancé, Jax Taylor.
Brittany Cartwright said she hasn't had any plastic surgery on her face
The reality star revealed in an interview with Glamour that she didn't get a nose job. "I haven't had any plastic surgery on my face," she said. "No matter what I've done, I would tell it. I had my boobs done on national TV, so let's be real. I'm not hiding anything. I had Botox once six months ago. I don't even know if it's still in there anymore. I had Kybella under my chin a while ago. But I also lost 25 pounds. I hate when people say I got a nose job or my lips done, because I lose weight in my face."
Brittany Cartwright also noted that she's "aged." She continued, "If you're a true fan of Vanderpump Rules, go back to the first episode when I started. Look at how skinny I was! I gained weight on the show, then lost weight again." Cartwright ended answering the question with "If they want to say I had a nose job, whatever. I know I didn't have a nose job.
The future bride isn't the only one who lost weight. Her future groom also did and he talked about their weight loss journey together.
Jax Taylor lost at least 30 pounds for their upcoming wedding
The Vanderpump Rules star talked to Us Weekly about getting fit for their upcoming wedding. "When I look back in 20 years and I am fat, I can be like, 'I was hot one day!' to my kids," he said. That led to the couple working together to lose weight.
He said they did "all kinds of stuff. Trying to eat better, jumping around to different classes around Hollywood. Just trying to live a better life, a healthier life." Cartwright revealed she lost 25 pounds for the big day. Taylor said that he started getting comments from fans about his weight gain and that was shocking.
"I'm glad they did it," he told Men's Health. "I thought, 'Why didn't my friends tell me? Why didn't my own girlfriend tell me this?' I looked disgusting. I was like a butterball. I was not lean. I didn't have the chiseled look that I used to have. I was, like, this has got to stop."
It looks like the two have not just been working on their relationship issues, but health too for their wedding. Fans will have to wait and see what they will look like on their wedding day.
Read more: Instagram Photos of Jax Taylor From 'Vanderpump Rules' Proves Weight Loss Efforts Are Working (and the One Tool That Helped)
Check out The Cheat Sheet on Facebook!