'Vanderpump Rules': How Scheana Shay Met Her New Boyfriend
Love is in the air for one cast member on Vanderpump Rules, and frankly, it's about time. Scheana Shay has been one of the most unlucky cast members in the franchise when it comes to relationships. Not only has she gotten divorced but the relationships that she's had after the dissolution of her marriage have also gone up in flames.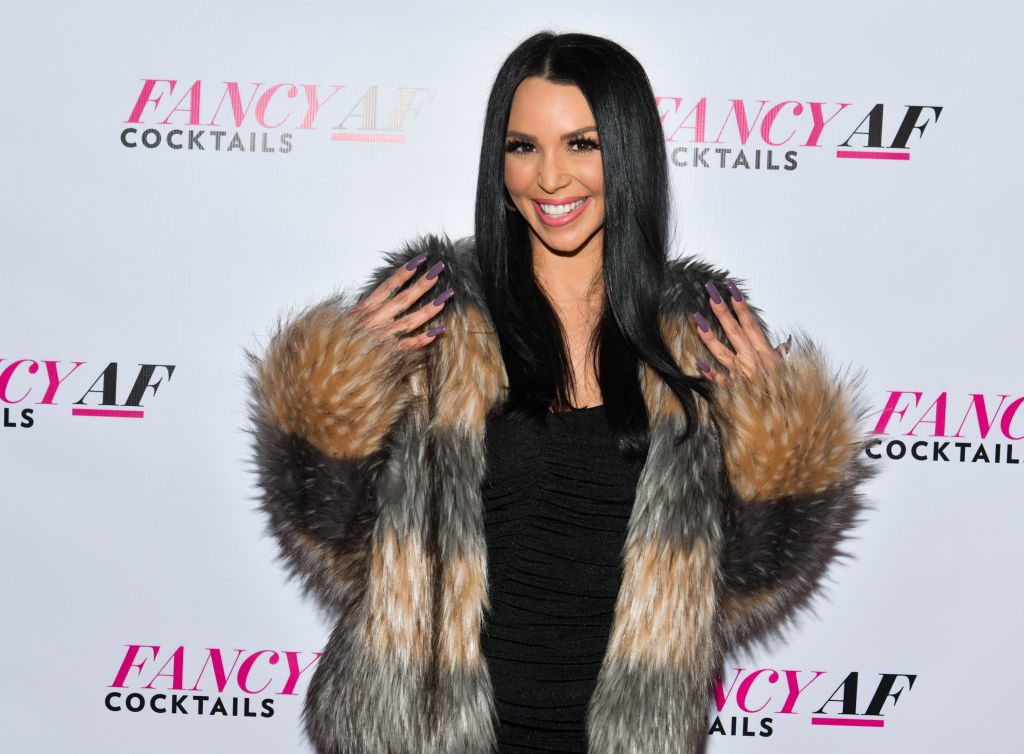 But Shay's luck may have finally changed. She's now in a new relationship and seems pretty optimistic about where this one is going.
Scheana Shay's romances on 'Vanderpump Rules'
If there is one thing that you should know about Shay, it's that she is a hopeless romantic, which may be why she stays in relationships for as long as she does. Her marriage to Michael Shay crumbled after she realized that he had a serious drug problem.
"There were a lot of things from the beginning of our marriage that kind of tainted the whole relationship," the Vanderpump Rules star told E! News. "Three months in I found out he had a pill problem. Right before our one-year anniversary, I saw some inappropriate text messages. Then, fast forward to our second anniversary, and I'm just trying to pretend like everything's fine, because in my mind, we're married—for better or for worse."
After the marriage ended, she went on to date Robert Valletta, who she fell quickly in love with, but her feelings weren't reciprocated. Once that relationship ended, Shay tried her luck with SUR barback Adam Spott, but the two never made it from friends with benefits to something more serious.
How did Scheana Shay and her new boyfriend meet?
Shay's boyfriend Brock Davies had no idea who she was when they first met.
"Yeah, so when we first met, I just thought she was cute," he said on the Nov. 29 episode of Shay's podcast Scheananigans. "I met a couple of her friends then, and I was like, 'Ugh, L.A. chicks, stay away from these girls.' And then we just chatted. The next day I figured out who she was because I didn't know anything about her, so my mate told me her name, went on her social media. I was like, 'Who is this chick? A million followers? Whatever.' So then I slid into her DMs and then we hung out." 
The two had an instant spark.
"From the get-go, it was just fun," he continued. "It was easy and it was good, so I liked her from the beginning. And then to get to realize her other world she lives in now is pretty interesting. But it's been a bit of a good trip for me. I enjoy it."
How is Shay's boyfriend handling life in the spotlight?
While Davies' family had seen Vanderpump Rules before and knew what a big deal Shay was, he had not. So he had no idea what he was in for when he started dating the reality star.
"Yeah, so I brought him to BravoCon with me, not knowing the level it was gonna be of insanity," she said in the episode. "And so, literally, the first night we're walking out of our car, I know there's gonna be paparazzi and stuff. And we still haven't posted like a static post yet. I'm like, you guys don't get that yet. I'll post some Stories here and there so you can see a little bit, we're doing this podcast, but I don't really get much of a private life, obviously, and you're not gonna have much of one anymore soon, either," she told Davies. "But I just feel like every other guy I've dated I've always like shoved down people's throats and posted and posted and posted and posted."
But luckily, Davis isn't afraid of all of the attention.
"But by the end of the weekend, he was in the middle of the crowd when I was performing 'Good as Gold,' doing the splits onstage in front of 2,300 people, and he just blended in."