'Vanderpump Rules': Jax Taylor Reacts to Homophobic Accusations
Jax Taylor is no stranger to controversy and the Vanderpump Rules star has just stirred up some drama. The Bravolebrity made remarks on Twitter that his fans have deemed homophobic and he is now pushing back on those accusations.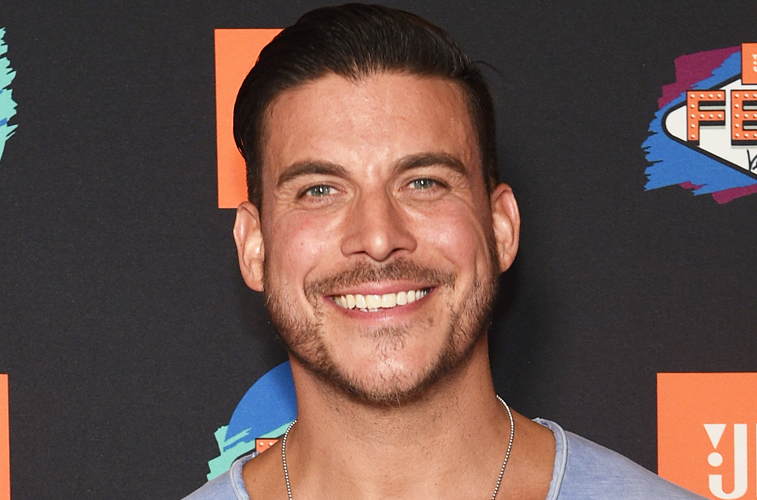 What did Jax Taylor say?
Adidas introduced a Nashville Predators sweater and a fan sounded off on the design of the NHL team garment.
"Does @adidashockey need some designers?" a Twitter user questioned.
Taylor seemingly had some downtime and was looking through the comments and quoted the tweet with a new reply.
"Funny my wife said the same thing about your profile pice… Mike," the reality show star tweeted.
Keep in mind that Taylor was not mentioned in the original response from the Twitter user, he just picked a fight with a random person.
When the Twitter user fired back, a social media war of insults ensued. As they both sparred back and forth, it was a tweet from Taylor that was deemed being anti-gay.
"You're the type of guy who is in [a] frat and claims he loves women but secretly is bending over his roommate 'Chadd' while wearing boat shoes. 20 bucks say I hit the nail on the head with this loser," Taylor tweeted.
The Twitter user replied writing, "No frats. Again, you're looking silly with the anti-LGBTQ tweets in 2019. My fiancee and I are getting married on our ninth anniversary next year. It's all good over here homie. You should say less because you have a bigger audience and you look silly with the hate."
"[Brittany Cartwright] feels bad you have a beard. And I am not talking about facial hair. Clearly," Taylor then said.
Fans react to tweets
After Taylor's tweets, Vanderpump Rules fans called out the star for the terrible messages he was tweeting.
"Your homophobic rant is horrible," a fan tweeted.
"He is seriously the most gross human being ever," another user wrote.
"Pure trash. Shame on someone 'working' at a bar in the WeHo area spreading Anti-LGBTQ hate. Hypocrisy at its finest," another viewer wrote.
"I have no tolerance for H8," another fan tweeted. "Jax and Brittany should not be allowed to be [on Vanderpump Rules]. Lisa Vanderpump is a huge ally for the LGBT [community]. I also am a huge supporter."
Jax Talor reacts to being called homophobic
After his Twitter war with a random social media user and being called out by his fans, Taylor posted another tweet.
"I lived in West Hollywood for 15 years, worked at The Abbey (the highest-grossing bar in the country) (gay bar)," he wrote. "I walked in four gay pride parades. I had my good friend Lance Bass marry us. Fifty percent of my friends are gay. But yes, you got me, I am homophobic. People are idiots."
Taylor went on to delete all the tweets where he attacked the random Twitter user. He also did not end up explaining why he went on that rant in the first place.
Lastly, Taylor didn't address the reason why he questioned a man's sexuality. Claiming he has a lot of friends that are part of the LGBTQ community should make him more sensitive to the struggles of coming to terms with one's sexuality. Blasting someone on a social platform is hardly the correct way to showing you're an ally.