'Vanderpump Rules' New Cast Member, Max Boyens Was Reportedly Seen Kissing This Co-Star
Vanderpump Rules has recently played around with adding new cast members like Billie Lee and Raquel Leviss. There will be a few changes again for season 8.
That's because there are new cast members coming in for the show. One of them is Max Boyens who was reportedly seen kissing one of the original co-stars. Find out who and more about the cast changes.
There are new cast members for season 8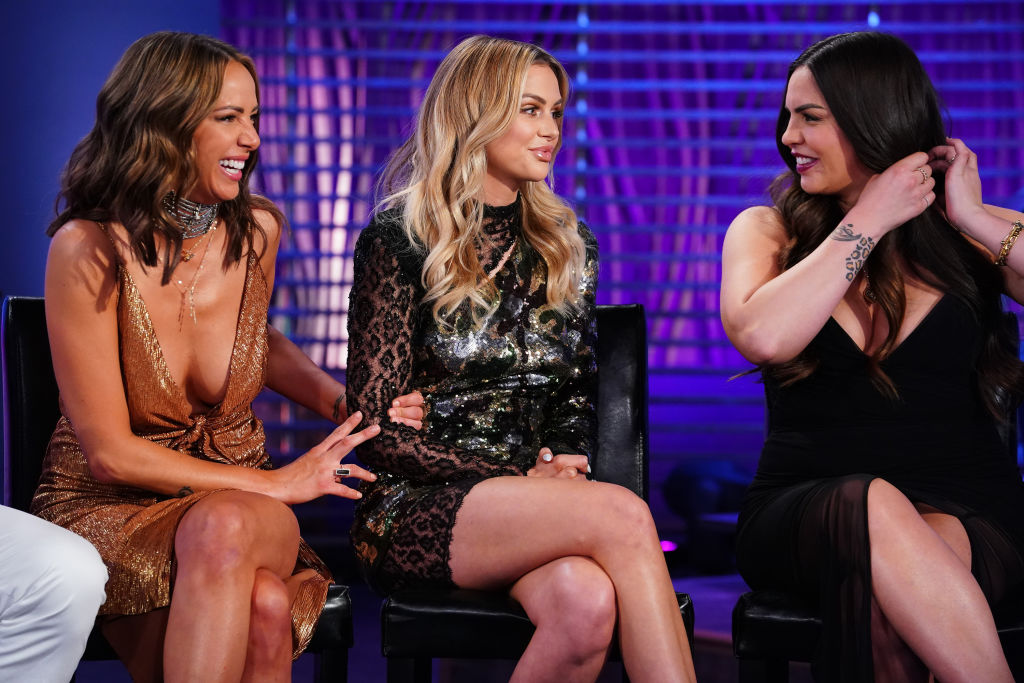 Season 8 of Vanderpump Rules is getting a big casting change. A lot of the remaining cast members are staying, but Max Boyens, Dayna Kathan, Janet Elizabeth and Brett Caprioni are reportedly filming too.
Boyens reportedly works as a general manager at TomTom, Kathan is friends with Lala Kent, Elizabeth is friends with Scheana Shay, and Caprioni works at SUR.
There is usually drama when it comes to new stars. However, some of the new cast members are close to the veteran cast.
Scheana Shay reportedly gets a new ally
Scheana Shay is often at odds with other stars on the show. She reportedly gets a new friend this season.
"Vanderpump Rules has a ton of new people coming in, but another main person who was added is Janet Elizabeth," a source told HollywoodLife. "She was brought in by Scheana and seems to always have Scheana's back on things and supports her fully."
The source continued, "They've been friends for years and she's one of Scheana's best friends. Janet has been filming a lot with everyone and has been at everything. She was brought in to give Scheana an ally in the group."
Max Boyens reportedly was seen kissing Shay
Us Weekly reports one of the other new cast members was getting close to Shay at Vanderpump Dogs Gala in November 2018. "Scheana and Max were super adorable. He had his arm around her and was kissing her forehead," a source said.
When she was asked about him, she told the magazine it was "too soon" to talk about it. Fans will have to wait and see what the status of their relationship will be in this new season.
Not everyone is close to the new cast members. Jax Taylor talked about not being thrilled about them.
"I've only hung out with one of them; the other ones are extremely young, very naive to the whole situation," he told Hollywood Life. "To me, some of them seem a little thirsty."
Which new member does Taylor get along with? "The one guy that I do really like is Brett," he revealed. "I think he's an amazing guy. He's a hard worker, he's comfortable around all of us. It's a very tough group to break in to, our group."
He also said there is another member that is fitting right into the group. "And then there's a girl, Dayna, and the girls seem to be liking her a lot too. She's really sweet, too. Again, I haven't filmed much with them just because I stick with my core group."
There has yet to be a premiere date for the new season. Fans will have to wait to see if they'll like the new cast members.