'Vanderpump Rules' Producer Outdances Entire Cast
The Vanderpump Rules girls' trip to Solvang was filled with shopping, drinking, drama, and…dancing? Viewers saw Kristen Doute go from zero to 60 over James Kennedy DJing at Pump. But missed probably one of the best parts of the show. The dancing…oh yes, the dancing.
Apparently, the cast went dancing at what appears to be a country western bar. The ladies seem to have a dance-off and more fun than ever. Unfortunately, footage from the bar must have been left on the cutting room floor. But thankfully, many of the cast members uploaded some of it to their Instagram stories.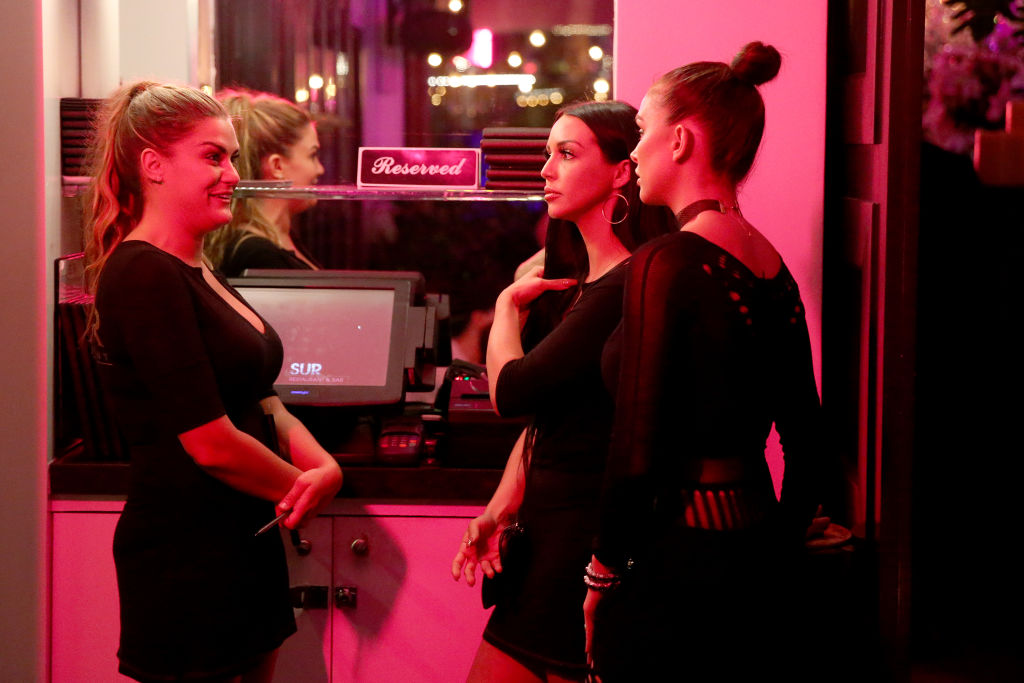 While the ladies showed they could dance like there's no tomorrow, one of the show's producers threw down and thankfully Doute caught it on video.
The ladies pull out all the stops
Bartender Ariana Madix and Stassi Schroeder got their full-on Selena dance moves on. They even seemed to coordinate their dance with Madix showing her super theatrical side.
Meanwhile, Brittany Cartwright stood on stage grinning from ear to ear. She playfully goes right into a full cartwheel and it looks like she's been doing the stunt for years. When she finishes, the crowd cheers and she adorably giggles. "That's so embarrassing," she shouts at the crowd. Someone tells her to do another one (so she does).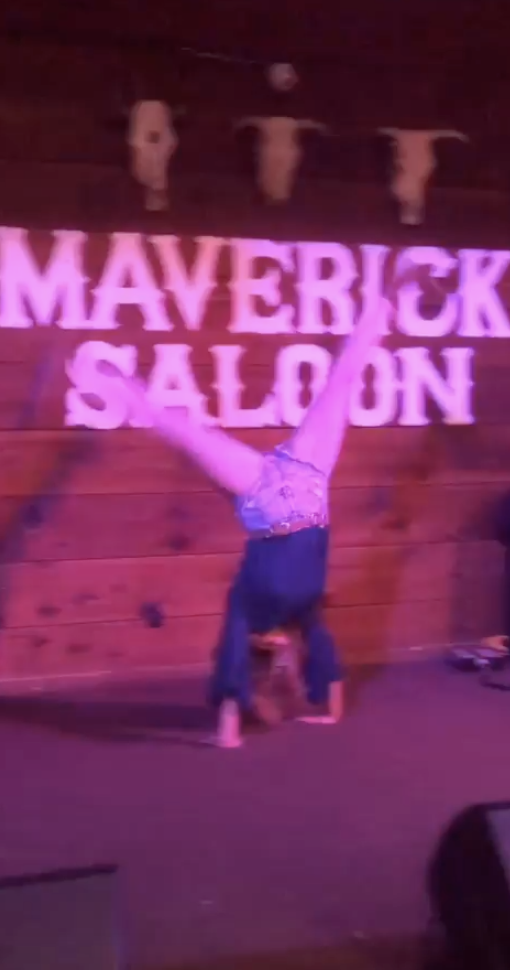 The ladies are also seen grooving and dancing in their seats on the "Pj" (private jet). Everyone has their hands in the air and seems extremely happy and chill.
They played 'truth or dare'
Madix wrote in her story she was dared to take a picture wearing a stranger's hat. She wrote on her Instagram story that her first pick stood out because he was really tall and wore a large hat.
She says she tapped the strange man on the shoulder. He turned around and it was John Corbett! Psych. Actually, no. It wasn't John Corbett. But, "This lovely gentleman obliged my dare, so here's my Aiden," she wrote.
But this was the best part
Although the women were having a blast, producer Jeremiah Smith outdanced everyone. Madix shot a video of "@producerjerry" totally getting down at the bar. To say Smith is a smooth dancer is an understatement as it is clear he has some serious rhythm.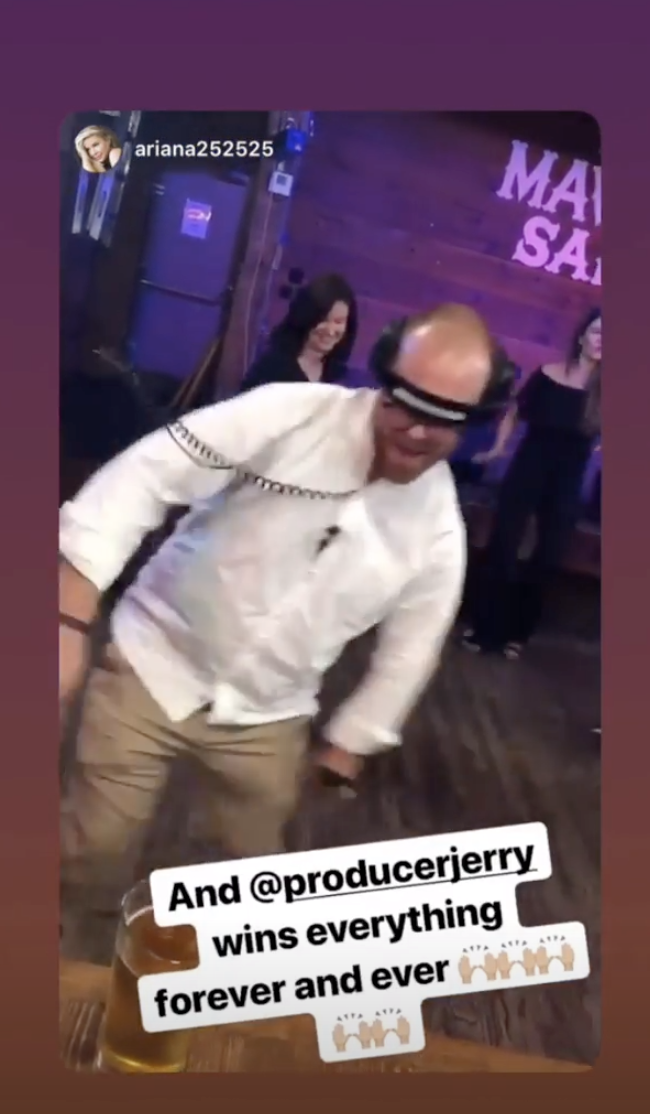 Smith is still wearing his headphones (and at work), but the beat of the music was not going to keep Smith stationery. He even tossed in a few classic moves like "throwing the dice" and "smoothing the visor."
But Smith doesn't stop there. Doute includes a video of Smith and Madix later at the hotel dancing even more. The two are grooving in front of the television. Doute wrote, "We had the best time." Also, "One of these people is sober…" Perhaps Vanderpump Rules viewers are going to need to see more of "producer Jerry" since seems a lot of fun and has some serious moves.
Check out The Cheat Sheet on Facebook!