'Vanderpump Rules' Cast: What Does Jax Taylor Think of New Co-Stars?
Jax Taylor from Vanderpump Rules always says what's on his mind. The Bravo star is not holding back his words on his new co-stars for Season 8, which will also see his marriage to Brittany Cartwright. In a recent interview, the bartender said he's not really close to the new castmates.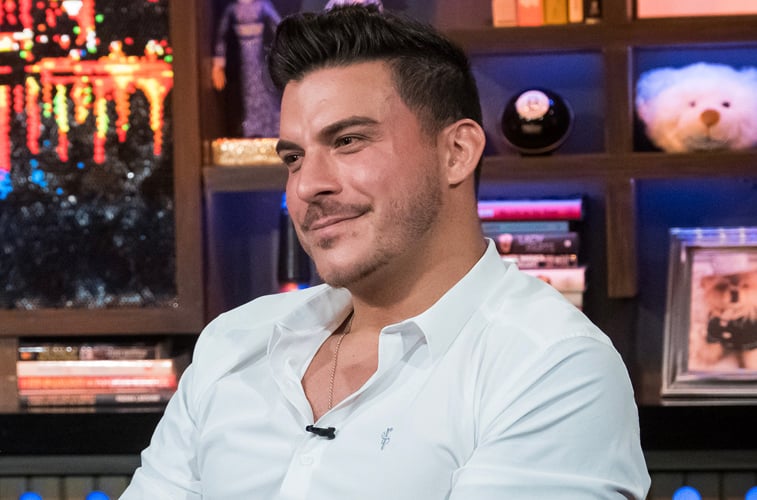 "I've only hung out with one of them; the other ones are extremely young, very naive to the whole situation," he told Hollywood Life. "To me, some of them seem a little thirsty."
The seasoned veteran of the reality show did have kind words for a particular new cast member.
"The one guy that I do really like is Brett. I think he's an amazing guy. He's a hard worker, he's comfortable around all of us. It's a very tough group to break in to, our group," Taylor revealed.
Fans of the show know that getting in with the core group is difficult as they are really tight, something Taylor acknowledged during the same interview.
"We don't really allow new people to come in, just because we have such a history of all of us," he said. "And we have a lot of just…we're very close and we just don't like people kind of breaking into our circle, because we just don't know what their intentions are. It's nothing personal against these people, it's just, we like our group the way it is." 
Jax Taylor and Brittany Cartwright face divorce rumors
Shortly after tying the knot, Taylor and his wife faced divorced rumors, which only grew stronger after he was spotted without his wedding band.
"I think the majority of men don't always wear their ring when they're at the gym, when they're out, when they're riding their cooler down Ventura Boulevard," Scheana Shay told Hollywood Life referencing the photos of Taylor without his wedding band. "I mean, I don't think there's anything wrong with that. It's not like he's out at a nightclub partying with bottle service girls, not wearing a ring. He was riding a cooler down in Valley Village."
Cartwright also released a statement following the rumors debunking all the negativity around her marriage.
"We have to laugh about stuff because, I mean, there are articles saying that our marriage is in trouble and stuff like that. I'm just like, 'Oh my goodness,'" she told Us Weekly. "We have been so solid. I don't even worry about it because as long as we're happy and we're doing good, that's all that matters, you know?"
As for married life with Taylor, Cartwright added: "Married life is awesome. I think we've settled in very well. I'm just so excited. I love Jax so much so everything's been going great. Hopefully, we'll be able to have a family and stuff. We're doing great. We are very, very, very happy right now."
Lisa Vanderpump is set to be more present
With Lisa Vanderpump having one less show to promote her entrepreneurial efforts after quitting The Real Housewives of Beverly Hills, sources say she will be expanding her presence on Vanderpump Rules.
"Lisa is excited to be featured more on this season of Vanderpump Rules," a close source told Hollywood Life. "At first, she was deciding what to do about returning to Housewives so she didn't want to film for Vanderpump Rules at the same time, however, once the decision was made to quit [RHOBH], she couldn't wait to be featured on camera more."
"[Vanderpump] was hanging out with the cast much more, wanted to be included in the trips, showing up to events, etc. You will be seeing a lot more Lisa next season now that she's got more time to film with the 'kids' as she calls them," the insider added.