'Vanderpump Rules' Star Stassi Schroeder Was Always Destined To Be A Reality TV Star
Stassi Schroeder has been causing drama on Vanderpump Rules since the show premiered in 2013, and it was clear from the beginning that she was destined to be a reality TV star. The 30-year-old blonde beauty made her first appearance on a reality show back in 2005, thanks to her family. And, since then, Schroeder has built her brand as the ultimate basic b***h, and she even wrote a book to prove it.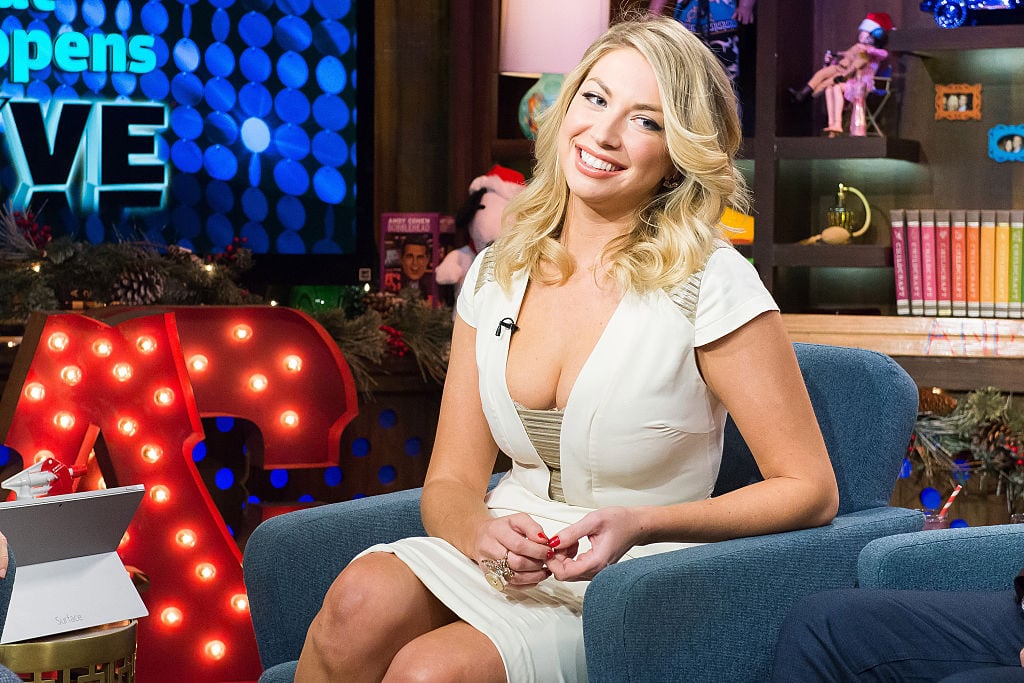 'Amazing Race: Family Edition'
It was one of the most-criticized seasons of the multi-Emmy Award-winning series, but Amazing Race: Family Edition was where reality TV fans got their first taste of Stassi Schroeder. She was 16-years-old and sporting jet black hair when she competed during Season 8 along with her dad Mark, her then-stepmom Char, and her younger brother, Hunter.
Schroeder says being on the show was "the worst" because it was her "awkward stage" where she was half-goth, but not totally committed. Her dad signed the family up to compete, and even though it wasn't her decision to be on the show, she quickly realized she had found her calling.
"I didn't have a chance to think about if it was something I wanted to do," Schroeder told Entertainment Tonight. "It was always just been something that I've done. And then I realized that I was kind of good at it."
The foursome started out relatively strong during the first three legs of the race, but during the fourth leg her dad didn't listen to her advice, and they got lost. The Schroeder family ended up getting eliminated in their hometown of New Orleans and finished 7th out of 10 teams.
Stassi Schroeder says that she remembers losing because her family didn't listen to her. "I'm always right! If they just would've listened to me!" she claims.
Worse than losing because her family didn't listen to her, Schroeder says it wasn't the best experience because she didn't have her chin implant yet, and her dad put her on TV wearing no makeup.
"There's no time to actually wear makeup on The Amazing Race! So that was just horrendous.
Way different from Pump Rules. Also, we don't have to, like, run, or exercise on Vanderpump Rules, so there's that," says Schroeder.
Stassi Schroeder's Biggest Regret
Before she made her way to SUR, Schroeder was cast in the short-lived Queen Bees in 2008 by the same people who cast her family in the Amazing Race. By then she had her signature blonde hair, but she says she lied to get on the show, and it ended up being one of the worst experiences of her life.
"That was hell. No. No fun stories. It was absolute hell. If I could go back in my life and take one thing back, it would probably be Queen Bees," says Schroeder.
The show's premise was taking a group of self-described mean girls and forcing them all to live together while they went through therapy and performed challenges so they could learn how to treat others better.  It only lasted one season with just eight episodes.
Schroeder says the show was "the biggest mindf*** that I've ever experienced. I had nightmares for — oh my god, so long after that show. That cameras were always filming me and making me be something I'm not. When you're filmed 24/7, it's scary. I couldn't do that again."
She won't race a second time
When Schroeder got her job at Lisa Vanderpump's SUR and Villa Blanca restaurants back in 2010, it led to a starring role on Vanderpump Rules. The third time was the charm for Stassi Schroeder, and the show has made her so recognizable that she has her own podcast Straight Up with Stassi and she wrote the best-selling book Next Level Basic: The Definitive Basic B***h Handbook.
Recently, some of her family members have shown up on VPR, bringing her reality TV life full circle. But, would she ever go back and run the Amazing Race with her dad? Schroeder says absolutely not, even though he wants to.
"He's like, 'Stassi, c'mon, you have pull! You'd be able to get you and me back on. We could do it together!' I'm like, 'Dad, that ship has f***ing sailed. You didn't listen the first time. Absolutely not. Unless you're willing to make me the boss,'" says Schroeder.
As for her reality TV future, Stassi Schroeder says she probably won't end up on Real Housewives. But, if she does, she already has her tagline: "I tell it like it is. Probably because I'm drunk."