'Vanderpump Rules': The 1 Reason Stassi and Beau Probably Aren't Engaged Yet
Stassi Schroeder has experienced a lot of heartache on Vanderpump Rules over the years. The reality star's first failed romance was with Jax Taylor, who has been unfaithful in just about all of his relationships. She went on to date several other men, all of whom were not good fits. Schroeder's string of bad luck seemingly ended, however, when she met her current boyfriend, Beau Clark. So why haven't the two gotten engaged yet?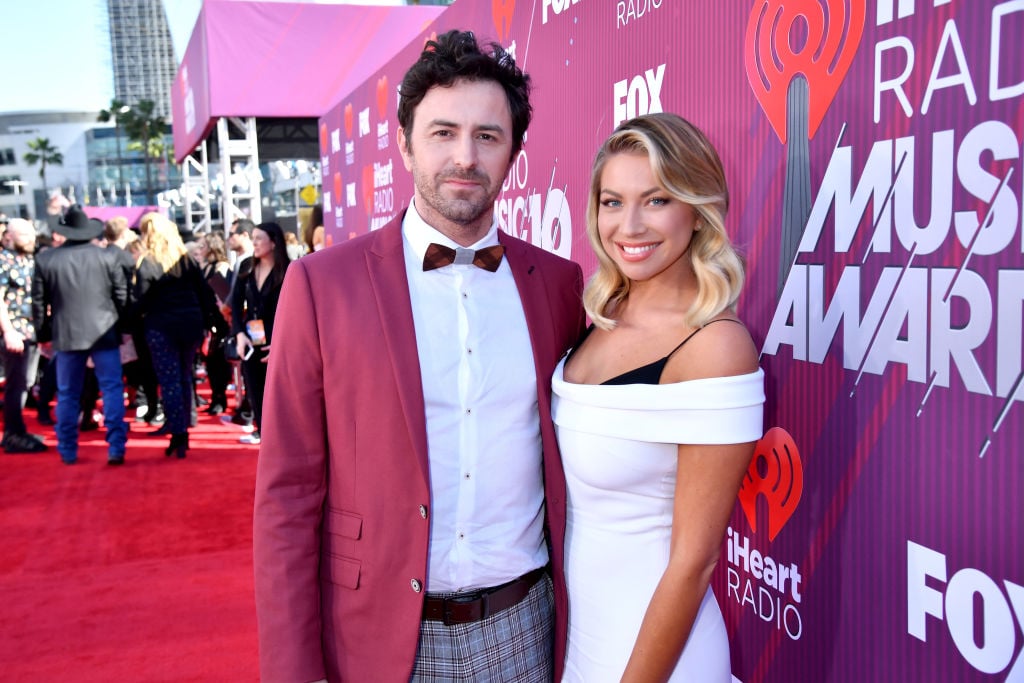 Schroeder introduces Clark to her family
With her romance with Clark stronger than ever, Schroeder has openly gushed about her boyfriend all season long. According to Bustle, the two have already met each other's families, which is usually a sign that an engagement is on the horizon. In fact, a trailer for a coming episode of Vanderpump Rules shows Lisa Vanderpump grilling Clark about taking his relationship to the next level.
In the clip, we catch a glimpse of Schroeder welling up with tears, which could be a sign that a proposal is on the way. In the event that Clark pops the big question, Schroeder recently admitted the moment will likely be featured on the show. After all, being a reality star pretty much means that no parts of your life are private, especially when it comes to something as big as an engagement. After everything Schroeder has been through, it would be great to watch her get engaged on the show.
What are the chances that Schroeder and Clark are engaged?
While we would love to see Schroeder and Clark take the plunge, there are signs that indicate they have not gotten engaged. For starters, filming for Season 7 of Vanderpump Rules took place months ago. If they got engaged in front of the cameras, then the entire cast would have had to keep it secret until now. That is not out of the realm of possibility, but it definitely isn't likely given how Schroeder and Clark have a hard time keeping anything to themselves. As far as the rest of the cast is concerned, there is a reason why Jax Taylor and Brittany Cartwright announced their engagement prior to the start of Season 7.
There is also the fact that Schroeder's Vanderpump Rules co-star Lala Kent believes they will start a family long before they tie the knot. In a recent interview, Kent revealed that Schroeder is not interested in planning a wedding at the moment but does like the idea of getting pregnant. There has not been any evidence to suggest Schroeder is pregnant, though it will be interesting to see which comes first.
"I don't think they have any plans to get engaged and start planning a wedding, but she wants a baby and so does he, so who knows," Kent shared.
Tom Schwartz and Tom Sandoval predict a future engagement
The two may not be engaged yet, but Tom Schwartz and Tom Sandoval both agree that an engagement will happen sooner or later. In a recent interview, Sandoval said that Schroeder and Clark have a great relationship and seem like they are headed for marriage. Although Sandoval admitted that their relationship has not been completely smooth, he revealed that they both like the idea of settling down.
Schwartz echoed his business partner's sentiments and added that he believes the love birds are in the middle of a honeymoon phase. Despite a few road bumps, Schwartz noted that Schroeder is happier than he has ever seen her. The verdict is still out on the engagement, but it is great to see Schroeder finally find someone who is good and genuinely loves her.
Schroeder promotes her new book
In addition to all of the engagement talk, Schroeder has been busy promoting her new book, Next level Basic. Although Schroeder worked hard to publish the book, she had plenty of people to thank in the acknowledgments section. At the top of her list, of course, was her boyfriend, followed by a few of her Vanderpump Rules co-stars. She also gave a big shout-out to her boss, Lisa Vanderpump, and Watch What Happens Live host Andy Cohen, both of whom have given her great advice over the years.
Schroeder has not commented on the engagement rumors. Fans can watch her and Clark in action when new episodes of Vanderpump Rules air Monday nights on Bravo.