'Vanderpump Rules': What's the Biggest Reason Why Stassi Schroeder Wants to Get Married Next Year?
Now that Stassi Schroeder from Vanderpump Rules is in wedding planning mode, she spilled on her podcast, Straight up With Stassi about her biggest upcoming life goal.
She revealed the cast is about the wrap up filming the latest season of the show, plus she admitted being engaged was pretty exciting. "People are like, 'Do you feel different?' and they expect me to be like, "No it's like any other day!' But I'm like 'Yes. I do feel different!'" she says. "I have an engagement ring on! Like I have this ring that's a part of me now."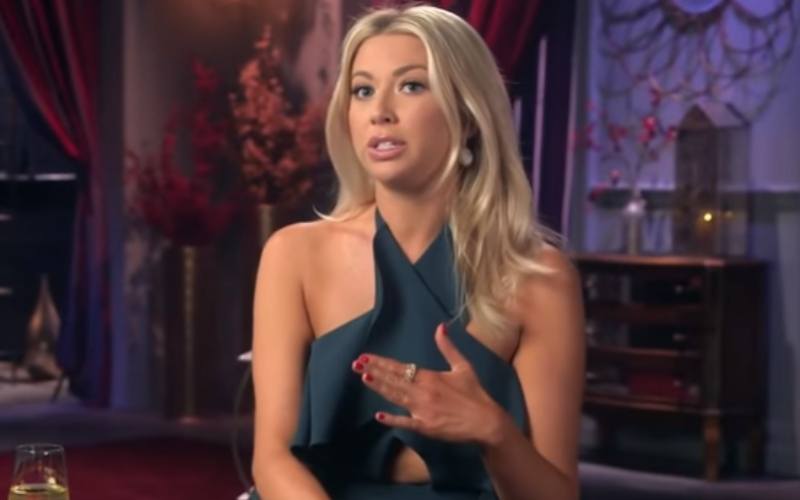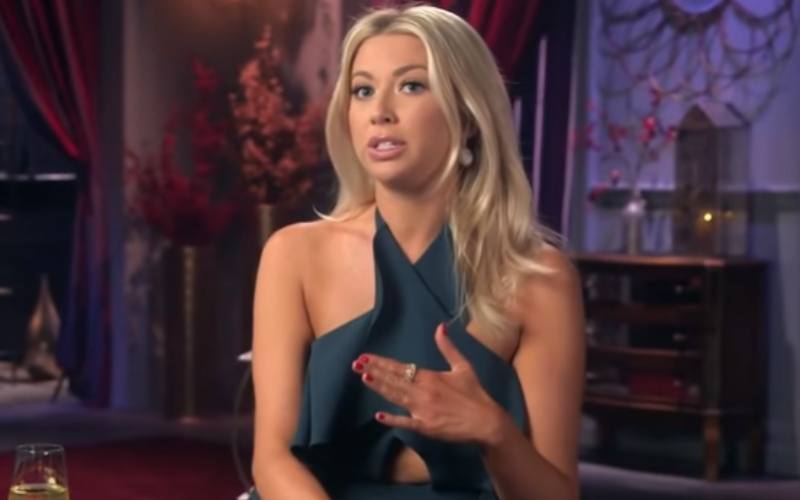 Schroeder adds there is a greater sense of responsibility too. Plus, "I have a feeling of safety and comfort," she continues. She also dished about why she really wanted to get married next year. And it wasn't just because she wants to become Mrs. Beau Clark.
She really wants children
A Vanderpump baby boom may follow the wedding boom on the show. Tom Schwartz and Kate Maloney-Schwartz, plus Jax Taylor and Brittany Cartwright have seriously talked about having children.
Add Schroeder to the list of potential new Vanderpump parents. She admitted she and Clark weren't being overly careful about avoiding a pregnancy. Plus, "I want to get married next year because I really want to have a baby," she admitted. "And I don't want to be pregnant at my wedding and I don't want it to be right after I had a baby because then I don't look my best."
In fact, Schroeder would just cut to the chase if she could. "I care about a baby more than I care about getting married," she remarked. "That is what's most important to me. And when I thought you weren't proposing, I'm like, 'Well listen, I'm getting older and I am going to take my life into my own hands. So that's what that was. But now, I'd like to look really hot on my wedding day so I have to hold off on a baby."
About that feud with Kristen Doute…
Schroeder and Kristen Doute feuds harken back to several seasons ago when the ladies were not on speaking terms. Schroeder learned that Doute slept with former boyfriend Jax Taylor and the two stopped speaking.
Now she's in another fight with Doute. "We're at the homestretch from filming, I have a few days left. My brain is mush," she said to Clark who also hosted the podcast with Schroeder. "My emotions are shot, the drama is killing me. I can't anymore. I can't talk about this sh*t anymore. I'm literally dead inside."
Why are they fighting again? Thankfully it isn't because Doute hooked up with Clark. This time, it appears the ladies are fighting over business. Their launch of Witches of WeHo Potion No. 2 Basic Witch Rosé seems to be stirring some animosity, according to US Weekly. But Doute insisted it was some friendship growing pains instead. "Nothing, really, about the wine," she told US Weekly. But added the women didn't agree about "friend stuff sometimes, but not about our business."