Vanessa Hudgens' Drunken 'High School Musical' Karaoke Is so Relatable
Vanessa Hudgens has returned to her High School Musical roots in the best possible way. Just ahead of the Disney+ launch on November 12, the actress has given her fans a new rendition of the hit song "Breaking Free" right before they binge-watch all three films in the franchise. Though Hudgens has been working on tons of new projects, including two new Christmas films, it's hard for fans to forget her breakout role as the sweet and shy Gabriella Montez in High School Musical.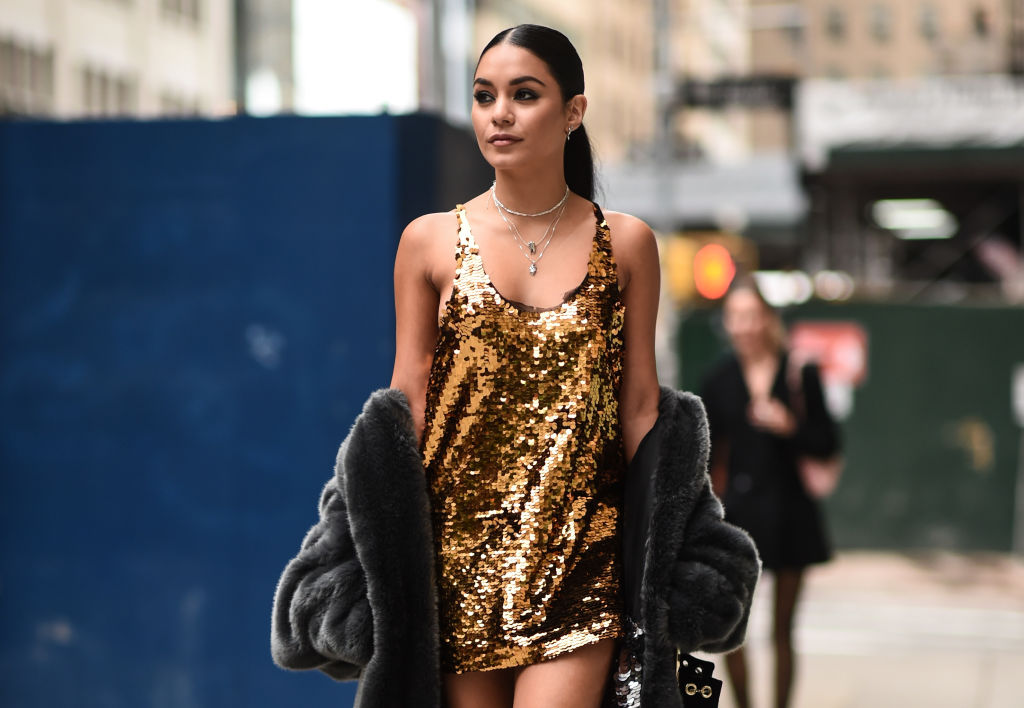 Vanessa Hudgens drunkenly sings "Breaking Free"
On November 10, 2019, Hudgens took to her Instagram page to treat her 36 million fans to a drunken rendition of "Breaking Free" from High School Musical. Originally sung as the penultimate song in the first film, Hudgens hilariously performed it karaoke-style at a bar. "Um. Here's a really bad, aggressive, and totally sober version of breaking free. Yep. That happened lol it hurts my ears but also makes me laugh lol the "ooo yeah". Dear lord lol," the star of The Knight Before Christmas captioned the hilarious video.
Hudgens fans lose it on Instagram
The video easily racked up over 4 million views and fans of Hudgens got a real kick out of the relatable performance. The post even caught the attention of another High School Musical alum. Monique Coleman, who played Hudgens' on-screen bestie, star-student Taylor McKessie, was quick to comment on the post with a Queen emoji, a fire emoji, and a cracking up laughing emoji.
Though Hudgens has been candid in the past about how challenging it was to shed her Disney skin, she seems to be embracing it these days. Instead of running away from the character that made her famous, she's finding new ways to make it work for where she is in her life now. In an interview she did over the Summer with Wonderland Magazine, Hudgens opened up about the legacy of High School Musical and how the role has affected her career.
The legacy of High School Musical
"People may remember me for that part for the rest of my life. High School Musical has done that, and continues to do that, for children all over the world. The fact that I can be a part of something that hopefully inspires kids to be fearless, follow their dreams and not be afraid of going after what they're truly passionate about… That's an amazing thing to have as a legacy," the star of The Princess Switch shared with the magazine.
Moving on to edgier movies
Hudgens also admitted that she took certain steps to move away from the squeaky clean character of Gabriella after she finished filming the High School Musical franchise. "After High School Musical, there were a lot of projects coming in that were very similar, with the same sweet, girl-next-door characters which people knew I could do, and could have been easy things to do just to work. But we said no. We needed to move away from that, to find a part that allowed people to see me for something else. I'm really happy with the way we held out, and how we were to be able to make myself a little more diverse," the actress shared. We're happy that Hudgens held out also, but we're even happier that she can occasionally return to her High School Musical roots.