'Venom 2': The Biggest Connection Director Andy Serkis Has to the Tom Hardy Sequel
Venom 2 is well on its way, Spider-fans.
Traditionally, Sony Pictures has had a rough time making Spider-Man work on the big screen. After director Sam Raimi's trilogy in the 2000s, the studio failed to successfully reboot the wallcrawler into his own shared universe. Ultimately, the failure of The Amazing Spider-Man 2 led Sony to strike a deal with Marvel Studios.
More recently, though, Sony has taken great strides in its handling of Marvel's most popular character. In 2018, both Venom and Spider-Man: Into the Spider-Verse were huge box office hits and have sequels on the way. Now we're getting a better idea of what to expect from the upcoming Venom sequel.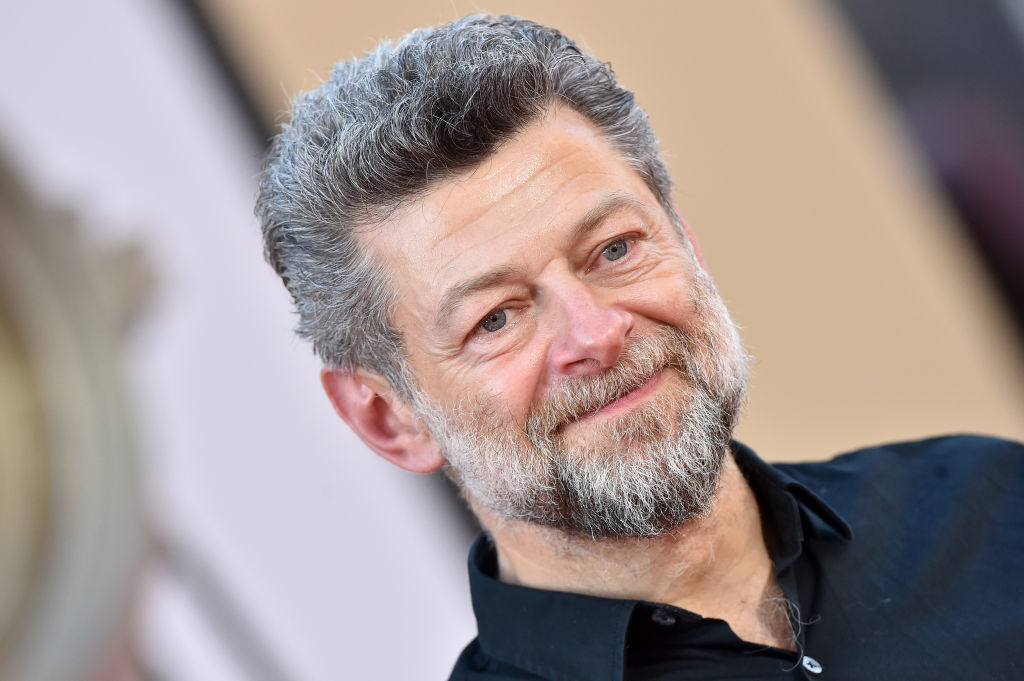 What we know about the 'Venom' sequel
Despite a mixed critical response, director Ruben Fleischer's Venom earned an out-of-this-world $856 million worldwide. And so it didn't take long for Sony to deliver on the promise set up in its mid-credits scene. After Venom's main story wraps, we meet convicted serial killer Cletus Cassidy (Woody Harrelson), better known as crazed symbiote villain Carnage in Marvel Comics.
Harrelson is officially onboard the sequel, as is star Tom Hardy. But in addition to Carnage, Venom 2 is bringing Shriek along as his partner in crime. Michelle Williams is also expected to reprise her role as Eddie Brock's (Hardy) love interest.
Fleischer — who also directed Harrelson in the Zombieland films — isn't coming back for the sequel, however. Instead, actor/director Andy Serkis is setting aside his motion-capture toys to helm Venom 2. His previous directorial credits include 2017's romantic drama Breathe and the 2018 Netflix film Mowgli: Legend of the Jungle.
The symbiote sequel is coming
With Serkis still relatively new to the director's chair, fans more familiar with his acting work are probably wondering what he brings to Venom 2. In a talk with ComicBook.com, Venom producer Matt Tolmach clarified why Serkis is such a strong choice to direct the sequel.
[Serkis] is a great director, but also he's an actor and he's played inside monsters and he sort of understands character from inside. It's been wild to watch him with Hardy because they speak that language that only actors understand — particularly, people like Tom Hardy — and what it's like to be in this other character from another realm. He's like a mystical figure, Andy Serkis, and when he's around people you feel his presence. He was having Tom do really well, and so we got to know him actually through Tom. He's going to be special. It's a really great connection.
Of course, Serkis intensely relied on his physicality to play Gollum in The Lord of the Rings and Caesar in the recent Planet of the Apes trilogy. So we're not surprised he can relate to Hardy as an actor. Venom deals with a similar fantastical transformation as Serkis's most famous roles, after all. Having such an actor's director guiding the sequel could be a very wise creative decision.
Will Spider-Man show up in 'Venom 2'?
Of course, Venom 2 just began filming. As such, we still have a lot of questions about how the film expands on its predecessor. More to the point, will Spider-Man finally come out to play this time?
Some reports surrounding Spidey's near-split from the Marvel Cinematic Universe claim his return hinged on an appearance in Venom 2. Nothing official has been announced yet, nor do we expect to learn anything for a while. But it's looking more and more likely Spidey will at least cameo in Venom 2.
Going forward, Tom Holland's Peter Parker may hop back and forth between the MCU and Sony's Spider-Man-centric corner. Other MCU mainstays will probably not pop up in Venom 2 or any other non-Spider-Man-led Sony Marvel film. Still, this arrangement is very new, with Serkis's film the maiden voyage for Spider-Man's joint custody arrangement. We're curious to see how this experiment pans out.