'Venom 2': This Other Marvel Villain To Team Up With Carnage
Now that the Spider-Man saga is squared away between Disney and Sony, the latter can turn its energies back to other Marvel characters. Fans have known for some time that Venom 2 is in the pipeline, and Tom Hardy will be returning to the franchise.
That's opened the door for fan theories to take over about a Spider-Man cameo, a Marvel crossover, and of course, the villains. It's been confirmed that Woody Harrelson has signed on to be Carnage, but there's another baddie joining the show.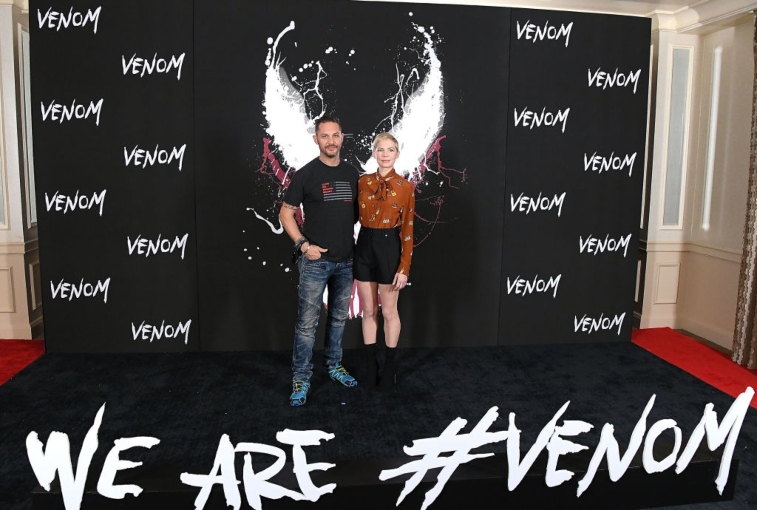 Carnage won't be working alone
Some fans have been trying to connect the dots between the overlapping villains and heroes in the Spider-verse, hoping that the sequel might include an appearance from Scorpion and/or Spidey. Given Carnage's history in Marvel, those options are plausible, but there is another character used to teaming up with the bad guy.
Her name is Shriek. Deadline reports that the casting process has begun for Carnage's partner in crime, but Sony has not made an official announcement. She is being pegged as an accomplice/romantic interest for the demented criminal in the sequel.
Who is Shriek in Marvel lore?
Shriek first appeared in Marvel comics in 1993, and her human name has generally been recognized as Frances Barrison. She had a tough life growing up and suffered abuse from both parents. When she got older, she turned to drugs and got in trouble with heroes Cloak and Dagger as well as law enforcement.
Per her Marvel bio, Shriek met Carnage while she was locked up at Ravencroft and broke out of the prison with him. Her powers include psychic control, which gives her the ability to turn everyone and everything into evil, and the sonic blast, large sound wave eruptions that can harm and/or make her fly.
Once the two hit the streets, they were nonstop killing machines and recruited other villains such as Carrion. Carnage and Shriek have done battle against Venom and Spider-Man in the comics, causing a lot of damage in the process.
With both bad guys in the film, that will be a lot for Venom to handle on his own, so fans are hoping for a surprise tag team in the movie.
What's known about 'Venom 2' so far
This past summer, it was announced that Harrelson would be playing Carnage and Andy Serkis is on board to direct the sequel. Sony is also welcoming actress Michelle Williams back into the franchise to reprise her role as the love interest of Tom Hardy's Andy Brock, Anne Weying.
Two symbiotes are due to appear in the form of Venom and Carnage, but the comics also point to a third one named Scorn, who merged with Shriek in the original story. Plot details for the film haven't been released, but if Sony decides to stick to the comics, it's possible moviegoers will see Scorn too.
The sequel doesn't have a title yet, but production is said to start early next year and the film is expected to arrive in theaters in October 2020. According to Deadline's sources, unknown actresses are being considered for the role of Shriek, so fans could see a newbie tackle this character.