Vera Farmiga: What Movies and Shows Have The Actress Been In?
If you are like a lot of moviegoers, you recognize her fascinating face but might not know her name. We're talking about the ethereal and talented Vera Farmiga. In case you're wondering where you've seen her before, we're pleased to tell you everything we know about the multifaceted actress.
Who is Vera Farmiga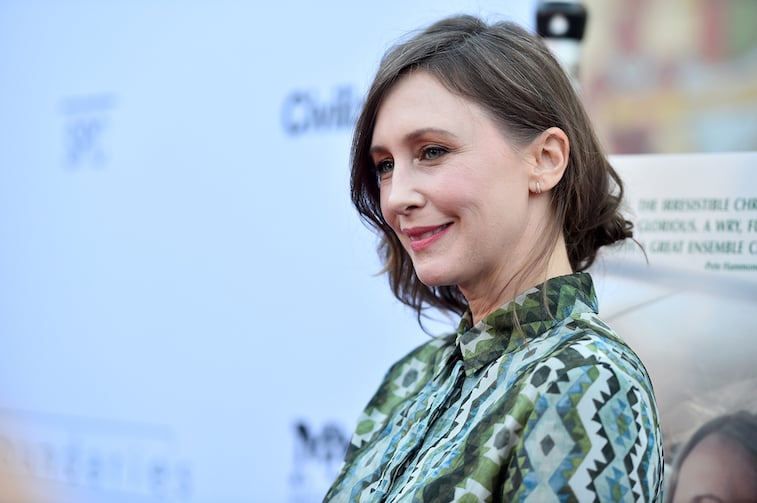 When she made her earthly debut in Clifton, New Jersey on August 6, 1973, Vera Ann Farmiga was the second of seven children born to erstwhile computer systems analyst, Michael Farmiga, and his schoolteacher wife, Luba. Raised in an insular Ukrainian-American community, young Vera did not speak a word of English until she was in grammar school. Talented albeit nearsighted, Farmiga enjoyed piano lessons and dancing in a local folk dance troupe well into her teens.
The early years
After graduating from Hunterdon Central Regional High School in 1991, Farmiga turned her sights on a career in optometry and enrolled in classes to further that ideal. Somewhere along the way to becoming an eye doctor, Farmiga got hooked on the acting bug and changed her major. She graduated from Syracuse University's School of Performing Arts in 1995. A year later, Farmiga found work as a Taking Sides understudy on Broadway. Farmiga took to the stage like anything, and performed in on- and off-Broadway productions of Good, The Seagull, Second-Hand Smoke, and The Tempest.
Her career takes off
Once she got started, it didn't take long for Farmiga to land a small part in a made-for-TV movie called Rose Hill. Shortly afterward, she won the choice role of Catlin on the television series, Roar. Incidentally, Roar also starred a not-quite-famous Heath Ledger.
Farmiga's silver screen debut came in the form of the 1998 film, Return to Paradise. Although not as well known as cast mates Vince Vaughn, Anne Heche, and Joaquin Phoenix, the romantic adventure drama put Farmiga's face on the proverbial map.
In 2000, Farmiga portrayed Christopher Walken's daughter in The Opportunists as well as the female offspring of Richard Gere in Autumn in New York. 2004 was another busy year for the 5'7″ actress, during which she appeared as a politician's daughter in The Manchurian Candidate as well as a drug-addled mom in the critically acclaimed Down to the Bone. In 2006, Farmiga's fabulous face was seen in movies as diverse as Breaking and Entering, Running Scared, and The Departed.
Awards and accolades
In 2010, Farmiga's portrayal in Up In the Air was recommended for the Academy Award for Best Actress in a Supporting Role. She didn't win that time, but the following year she made her debut as a director with the dramatic movie, Higher Ground. Despite limited release, Farmiga was lauded for her work at several film festivals. Two years later, the diminutive actress was honored with a Primetime Emmy nod as Outstanding Lead Actress for her work on Bates Motel.
A brief compendium of Farmiga's notable roles
Amy Elliot in Rose Hill
Catlin in Roar
Expert witness Lindsay Carlson on Law & Order
Diane in the short film, Butterfly Dance
Kerrie in Return to Paradise
Allison on Trinity
Miriam Kelly in The Opportunists
Lisa Tyler in Autumn in New York
Daphne Handlova in 15 Minutes
Josephine in Snow White: The Fairest of Them All
Greta in Love in the Time of Money
Lorena in Dummy
Alex Cross in UC: Undercover
Irene in Down to the Bone
Ruza Wenclawska in Iron Jawed Angels
Allison Lee in Mind the Gap
Detective Susan Branca in Touching Evil
Jocelyne Jordan in The Manchurian Candidate
Eleanna in Neverwas
Teresa Gazelle in Running Scared
Oana in Breaking and Entering
Madolyn in The Departed
Currently, Farmiga is filming a new TV miniseries called Central Park Five. The busy actress is also working on a Sopranos prequel, The Many Saints of Newark. The multi-talented thespian will also be seen in the upcoming Godzilla: King of Monsters.