'Veronica Mars' Season 4 Star Izabela Vidovic Loves This Classic '90s Entertainment
While many who watched of Veronica Mars weren't happy with the Season 4 finale twist, there was a new character who most enjoyed. Actress Izabela Vidovic, who played an important role in the season's mystery, earned herself some new fans. Here's a look at Vidovic's character, as well as her favorite entertainment from the 1990s.
Here's what you know Izabela Vidovic from
At just 18 years old, Vidovic's career is only beginning to take off. She's been in just two films, though both featured big names: Action-thriller Homefront opposite Jason Statham, and dramedy Wonder as the daughter of Julia Roberts and Owen Wilson's characters.
Vidovic's fared even better on the small screen. She has had recurring roles in series such as About a Boy, The Fosters, Supergirl, and, more recently, iZombie, which also comes from Veronica Mars creator Rob Thomas.
She plays Matty Ross in Veronica Mars Season 4
Vidovic is technically a recurring character in Veronica Mars Season 4, though she appears in seven out of the eight episodes. We meet her character, Matty, very quickly, as she's present on the scene when the Sea Sprite bomb goes off, only saved because she went out to her car at the exact right moment.
While investigating, Veronica takes a liking to the teenage girl, who reminds both her and her dad a little bit of the eponymous character in Season 1: A smooth-talking, seemingly tough-as-nails girl who has experienced tragedy. 
Her favorite TV show may be your favorite TV show
Despite being a member of Gen Z, Vidovic's "never-miss show" is one that's beloved by Gen Xers and Millennials before her: Friends. In a segment of The IMDb Show Take 5, she says that she falls asleep to it "every night."
"The moments within every episode are just timeless," said Vidovic. "They're funny at any point, at any given time, no matter how many times you see it. In fact, the more you see it, the funnier it is because you know when those moments are coming. It just never gets old."
She was clearly marked by this time period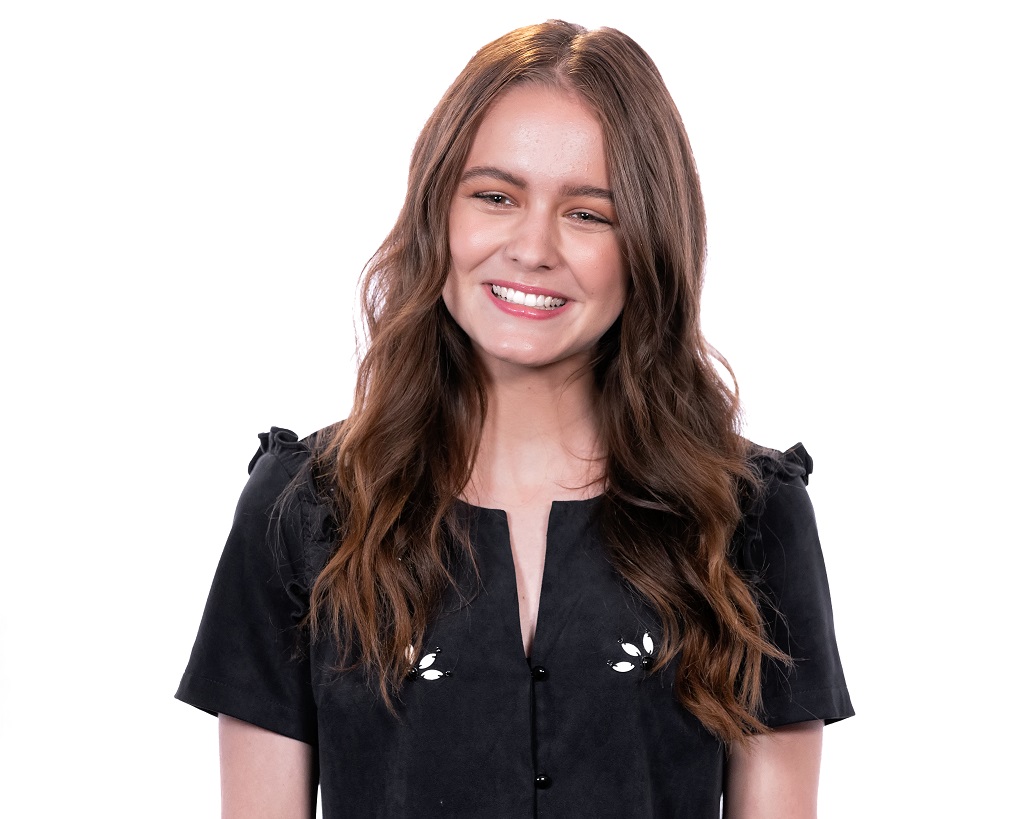 Speaking of hallmarks of late '90s entertainment, Vidovic says that the performance that inspired her to become an actress was that of Kate Winslet in Titanic (1997). "She was so radiant and graceful. And I remember watching that whole film and just being like, 'I want to do that. I want to be on screen. I want to make people feel how I'm feeling right now.'"
That's also the year that the film Vidovic has seen the most, Good Will Hunting, was released. Vidovic said that especially loves Robin Williams, and starts crying every time she sees the scene where he and Matt Damon are laughing the whole time. "It's just such a brilliant scene, and the two of them are together are magic," she said.