'Very Cavallari': is Jay and Kristin's Marriage on the Rocks?
Jay Cutler was once a star quarterback. Love him or hate him; he had a prolific football career. Now retired, Cutler is spending his time with his family on a farm outside of Nashville, Tennessee. His life and the life of his family could not be more different than it was when he was running onto the football field every Sunday. Retirement hasn't been all roses for Cutler and his wife of six years, Kristin Cavallari. The reality star and the football alum seem to have hit a bump in the road, or at least that's what their reality television show on E! suggests. So, are Kristin Cavallari and Jay Cutler in trouble, or is the pair just merely trying to figure out their life together?
Are Jay and Kristin facing divorce?
While the teaser for Very Cavallari Season 2 teased marriage troubles, Cavallari insists it isn't nearly as dire as the trailermakes it seem. Cavallari told Access Live that finding a way to change the dynamic in the marriage was difficult, especially as they moved their family to a farm.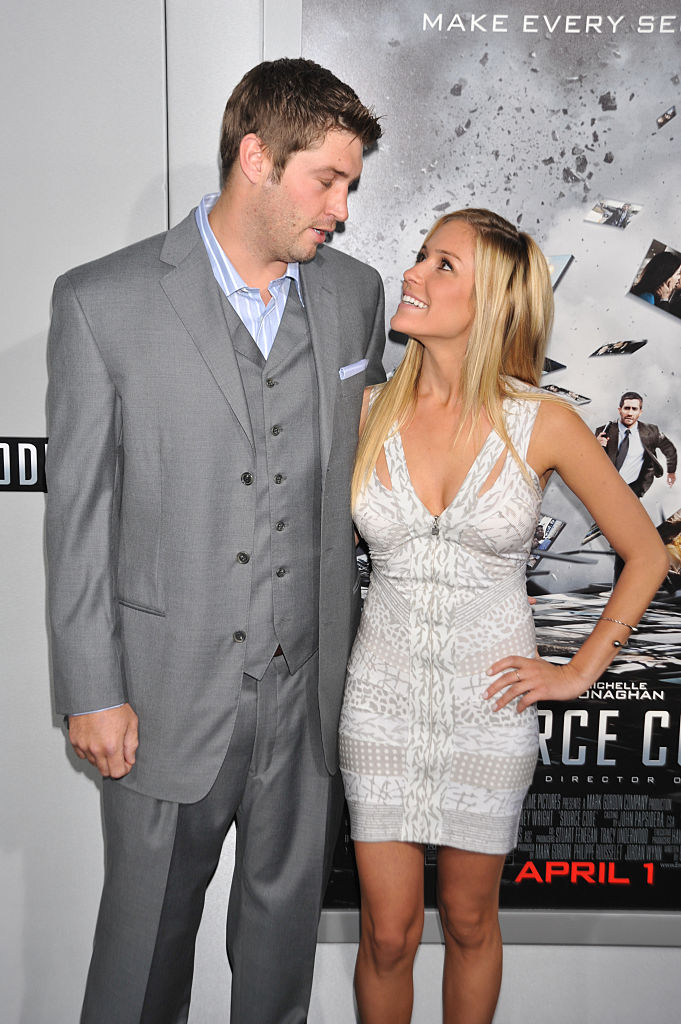 Cavallari went on to boast about Cutler, and how refreshing his approach to day-to-day life is. She notes he's the only person she has ever met that honestly doesn't care what other people think. That, however, can be good and bad. Cavallari seems far more concerned with what Cutler is thinking than Cutler himself.
She notes that they indeed fell into a funk but have since figured out how to reconnect. The couple, who have been together since 2011 and married since 2013 seem to experience the same ups and downs that every normal couple must face.
Cavallari's revelations in the Season 2 teaser isn't the first time the couple has faced relationship troubles
While Cutler and Cavallari have been happily married for several years, their romance wasn't always perfect. Cutler initially went looking for Cavallari, asking her publicist for a date with the then reality star. Cavallari, who was unimpressed by the proposal, waited a full year to meet up with the then quarterback of the Chicago Bears. Once they met their romance was a whirlwind, with Cavallari returning to Chicago regularly to visit Cutler.
Things went south in the first year of their relationship. Cavallari called off the couple's planned nuptials just months after Cutler popped the question. The mother of three noted that she just felt like something wasn't right and that she and Cutler had things to work out, according to People. Work it out they did. They welcomed their first child, Camden Jack in 2012 and were married in June 2013.
Since then much has changed for the pair. Cutler has walked away from the football field and prefers the quiet life in the couple's Nashville home. Cavallari, however, has no interest in giving up work and has tirelessly dedicated herself to building her accessories brand, Uncommon James.
Is Jay too relaxed for high strung Kristin?
The dynamic between Jay Cutler and Kristin Cavallari is one reason fans are drawn to the pair. After all, Cutler, who spent years in the spotlight as a quarterback, is so laid back that most people wonder how he managed to ever compete at the professional level. Cutler is spending his retirement doing pretty much nothing of note, while Cavallari is hyper-focused on building her brand and expanding her career.
Highstrung Cavallari often seems put off by Cutler's relaxed and mellow attitude. In the first episode of Very Cavallari's second season, Cavallari asks Cutler what he is doing no fewer than four times, and each time his answer is pretty much the same. He is doing nothing and absolutely loving it.
While opposites attract, the couple seems to be facing some difficulty navigating their differing personalities and approaches to life. Cavallari notes that much of her life was lived for Cutler while he was playing ball. She was happy to tag along and live the life of a football star, but Cutler doesn't seem as ready to hop on board with Cavallari's burgeoning career.