Vicki Gunvalson From 'RHOC' Insists She Is Not Homophobic
Vicki Gunvalson from The Real Housewives of Orange County addressed the backlash she received for criticizing  Braunwyn Windham-Burke's behavior on the show. Even though Gunvalson made it clear she did not like Windham-Burke during the season, she went nuclear on the new cast member during the reunion.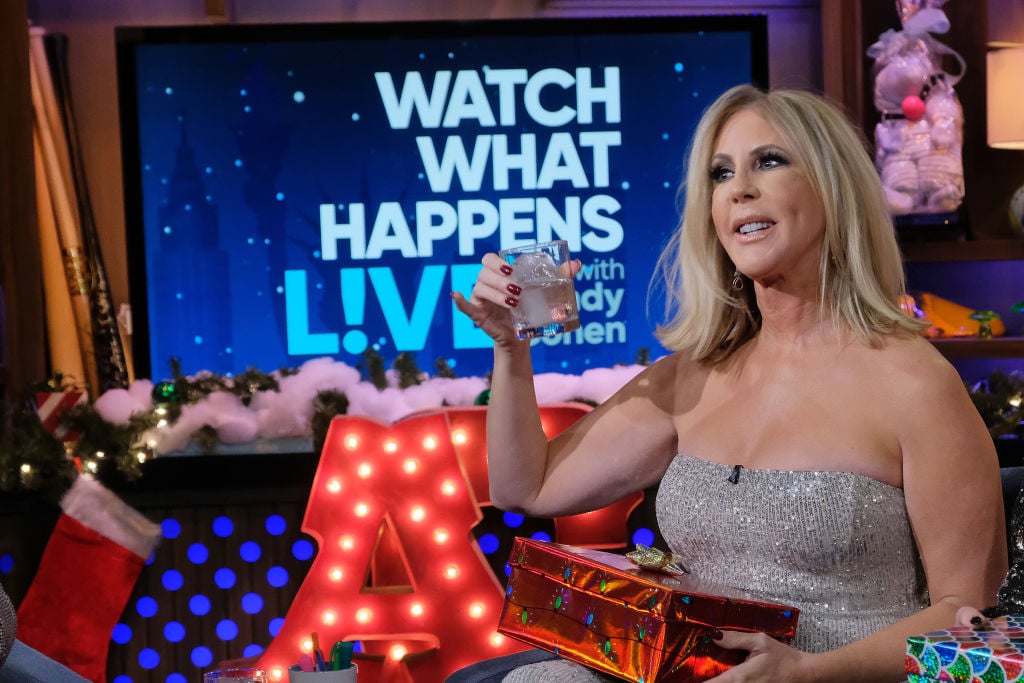 When Gunvalson appeared on the reunion, she lashed out at Windham-Burke, digging into the scenes where she and Tamra Judge shared several passionate kisses. "I don't like the kissing. I don't like the nakedness. I'm sorry. I don't. I think it's disrespectful," Gunvalson said, Page Six recounted.
But when Gunvalson was called out for not slamming Judge, she screamed, "Turn it down! Turn it down!" she said to Kelly Dodd. "You're not the boss of me!" Host Andy Cohen pointed out that Gunvalson had a moment where she too exposed herself. But Gunvalson insisted she did it off-camera. Of course, producers showed a clip of Gunvalson showing Heather Dubrow's plastic surgeon husband her bare breasts.
Gunvalson is slammed for being homophobic
Fallout from Gunvalson's comments about Judge and Windham-Burke's kiss was extensive. Actor Michael Turchin took Gunvalson to task on Twitter. He issued several tweets in response to a discussion about whether Gunvalson was homophobic.
One person did not think her comments were homophobic, but Turchin disagreed. "No it's blatantly homophobic. You judged her and spoke of her negatively simply for kissing another woman. If you don't understand then don't place a negative judgment on it saying you have no respect for her as a person bc of it. You're clueless."
He added, "Her comments were homophobic whether her intent was or not. Her language was homophobic saying Braunwyn kissing other women shouldn't be done on camera while having no problem with making out with her boyfriend on camera. Saying she has no respect for a person bc of that is wrong."
Gunvalson issues a video response
Gunvalson commented on the Twitter thread and also to fans about Turchin's remarks. She said Turchin was, "clueless and thirsty for attention." Gunvalson also made a video, which she shared to Instagram.
She captioned the video as a "New Year" message and her comments to end the season. "My message as we end our season 14, and enter into 2020. Peace be with all of you. Here's to a healthy, happy New Year."
"I'm seeing something on social media that people are portraying me as homophobic," she says. "I'm going to hit it right on, I'm not homophobic." She continues by adding that she has LGBTQ family members, friends, and (of course) Bravo fans too.
But shed admits that her real angst is direct toward Windham-Burke in general. Gunvalson says that she doesn't think seeing Windham-Burke make out with her own husband would be appropriate either. She adds, "The truth is the girl bugs me so probably anything she does would bug me." Gunvalson ends her video wishing fans the very best. She also disabled comments on the post.