Vicki Gunvalson Drops Bombshell About Who Pays for 'The Real Housewives' Cast Trips
Vicki Gunvalson from The Real Housewives of Orange County was at BravoCon this past weekend. The former housewife was part of a panel of OGs where she dropped a bombshell about who pays for the cast trips. It has always been a mystery as to who plans the vacations for the housewives and Gunvalson finally revealed the truth.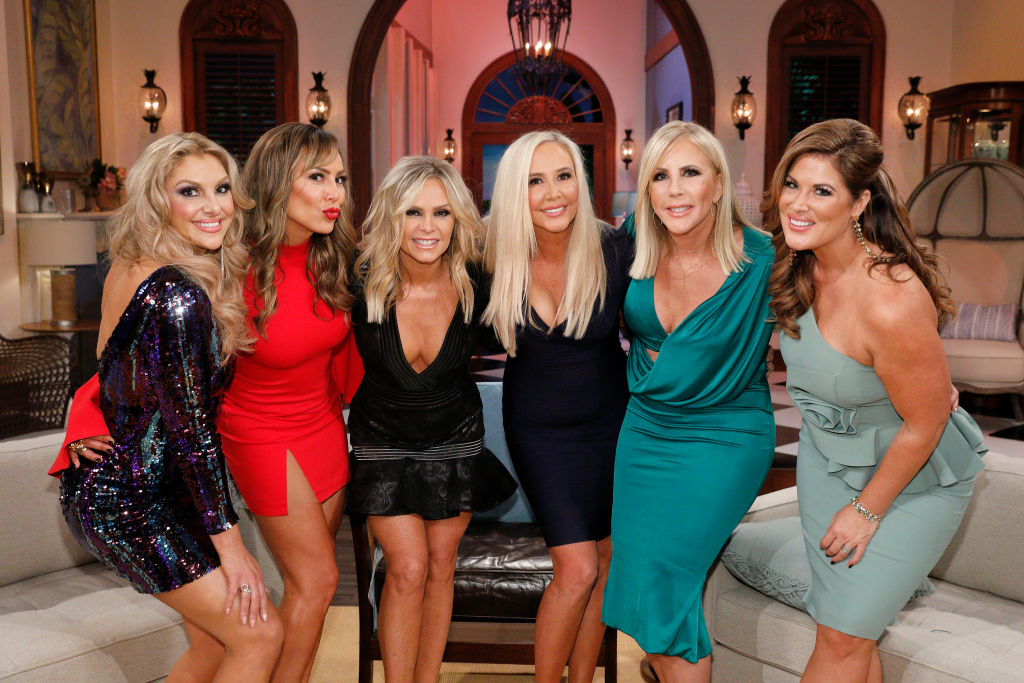 "Production," Gunvalson answered when asked who pays for the exotic trips, according to Dave Quinn who assisted the event. "It's the truth. I wanted to go to Greece, we went to Florida."
Fans of The Real Housewives franchises were shocked to finally know the real answer and made their opinions heard on Twitter.
"Yes! These are the types of [details] I was looking forward to from BravoCon," a fan tweeted.
"I love how honest she is," another fan added.
"So when they are all gushing at the person who 'supposedly,' took everyone on a trip, it's fake? No shame in their game," another fan commented.
Is Vicki Gunvalson quitting 'RHOC'?
As fans of RHOC know, Gunvalson was demoted to a friend for season 14. The veteran housewife was not happy to be downgraded and during BravoCon she said she would only return to the show as a full-time cast member.
"First of all, when they told me I was going to have a reduced role, I said, 'I'm never a Friend. I started this franchise. I'm never going to be a Friend.' They said, 'We'll never use those words.' And they've been using those words," Gunvalson told Entertainment Tonight. "I will never come back part-time. I'm either all in or all out. I'm not a part-time girl."
Gunvalson has still been a major part of the drama of season 14 of RHOC but she doesn't get as much camera time as before. She is considered, not just the OG of the OC, but the OG of all the housewives.
"I run a big insurance company and I'm having my best year ever with that. What gives me more peace, you know, I love Bravo and I love my journey here, but they're not ever going to do this to me again, because I don't deserve that," she added. 
The ladies of RHOC recently filmed their reunion show. During these episodes, all of the cast come back to talk about the past season and hash things out. Only full-time housewives sit on the couch for the entirety of the specials. Since Gunvalson was only a "friend of," she only sat in for part of the reunion, something she did not like.
"Well, I didn't know they were filming it. Actually, they escorted me off the couch a little early, and I was not told that. So, you'll see my reaction," Gunvalson told ET. "I'm not no frickin' Friend, let's just put it that way."
The Real Housewives of Orange County airs Tuesdays at 9 p.m. ET/PT on Bravo.