Victoria Beckham Reveals All the Products in Her $1,000 Skincare and Beauty Routine
Victoria Beckham rose to fame as a member of the nineties girl group The Spice Girls. After marrying soccer player David Beckham in 1999, she rose to even greater fame internationally, becoming a style icon that women everywhere admired.
These days, Beckham spends the majority of her time managing her multiple business ventures as well as spending time with her family, which includes her husband and their four children. In spite of her incredibly busy schedule, Victoria Beckham has never lost the style and poise for which she first became famous — still, it takes a lot of work (and money) to look as good as Beckham does.
Keep reading to learn about her skincare and beauty routine, including her favorite products and how much she spends on them.
Victoria Beckham's posh skincare routine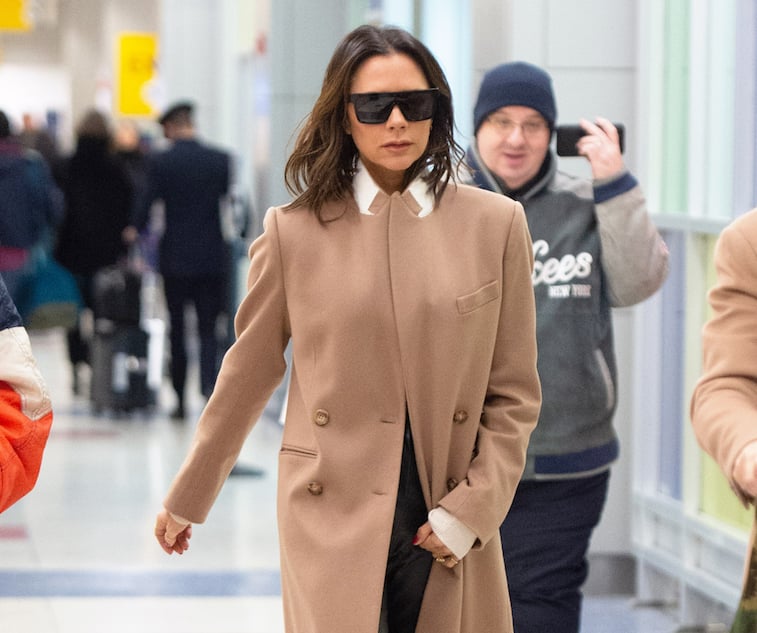 While Victoria Beckham might have flawless skin now, that wasn't always the case. In a recent magazine profile, Beckham broke down her beauty routine from start to finish, and revealed that she had "bad skin" in her younger years.
Beckham admitted that she spent a great deal of time trying to cover up her breakouts but that the combination of quality products and "little tricks" that she has learned over time have helped to perfect her look.
Beckham's cleansing ritual includes using makeup wipes from Bioderma (which only cost around ten dollars in most drugstores) followed by a good cleanser. While she admitted that she likes to use many different cleansers so that her skin doesn't get too used to any one variety, one of her favorites is a $63.50 cleanser from Sarah Chapman. She also likes to exfoliate on occasion, to remove dead surface cells.
Her exfoliator of choice is equally pricey, but at over $70, it undoubtedly does the job. To resurface her skin, Beckham uses a mask, also from Sarah Chapman, and smooths it into her pores with a jade roller. Finally, to moisturize and tone, Beckham primarily uses La Mer lotion, a favorite amongst celebrities. 
How much does Victoria Beckham's skincare routine cost?
Victoria Beckham's glamorous skincare routine doesn't stop there. She sometimes uses a glycolic acid peel, a treatment so powerful that it should only be left on for a few minutes. Beckham revealed that when she travels, she likes to do so without makeup, and instead douses her skin in a serum from Sarah Chapman, to help prevent her skin from drying out too much while flying.
If you want to have skin as glowing as Victoria Beckham's, it is possible, though it certainly doesn't come cheap. Purchasing all of Beckham's product picks would set you back around $1,000 — and that's just for the first-time purchase of every product.
Maintaining such a routine throughout the year would easily be triple that amount. 
Victoria Beckham has her own product line
Victoria Beckham's beauty routine is slightly more pared down than her skincare one, although still very luxurious. For an everyday look, Beckham prefers a light skin-perfecting tint, and for actual foundation, she reaches for either Burberry or La Mer brands. For color, Beckham uses some of her own branded products, including her now sold-out eye kajal.
Beckham also has helped to curate a line of exclusive skincare products, including a revolutionary Cell Rejuvenating Priming Moisturizer. While Beckham's first love might have been music and the stage, it is clear that these days, her focus is squarely on the beauty and product space – and she's definitely killing the game.