'Vikings' Season 6: Will Bjorn Ironside Really Be Killed in the Final Season? — What Fans Are Saying
Vikings is coming to an end after season 6 and fans have mixed feelings about it all. The show takes viewers on a unique journey through the Viking age among some of the most famous Vikings. Viewers can't wait to find out if Bjorn Ironside (Alexander Ludwig) will make it out alive or if he will be killed in season 6. Read on to learn what the fans are saying. There are possible spoilers ahead for the final season.
Who is Bjorn Ironside?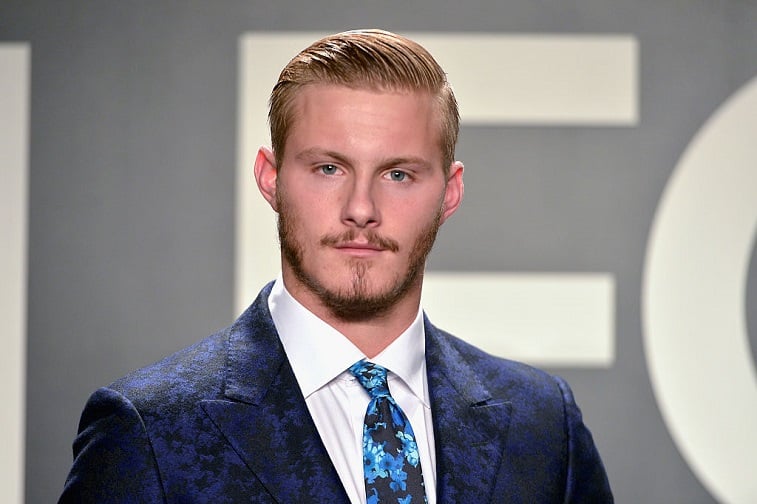 Bjorn Ironside is the first son of the most famous Viking of his time, Ragnar Lothbrok (Travis Fimmel). He is also the son of Lagertha (Katheryn Winnick), the fierce shieldmaiden who was once queen in her own right. Bjorn took back his rightful claim to Kattegat at the end of season 5B to become king. Fans remember that his father Ragnar was killed and many are speculating as to whether or not Bjorn might also be killed off as well.
A new trailer has been released for season 6 and there's some major foreshadowing going on. Bjorn is channeling his father in every way, he even looks more like him by the day. People chant, "All hail King Bjorn" in the new footage. Bjorn has taken his place as the ruler of Kattegat, something his father would be proud of him for doing. As king, more problems arise, as Ragnar always said.
Bjorn will be compared to Ragnar Lothbrok
With power, comes responsibility, and more problems are definitely in Bjorn's future. People will naturally compare him to his father, especially since they look and act so similar. "People of Kattegat, I am but your humble servant," Bjorn tells the people who have gathered around.
Do fans think Bjorn will be killed?
Will Bjorn make it out of the series alive? Fans really hope so considering he's been around since the very beginning of the series. It would be terrible to see Bjorn die. Reddit is full of fans making predictions about what will happen to Bjorn Ironside before the series ends. Many think he may meet his father in Valhalla sooner rather than later.
"I'm putting my money on Bjorn being the one who dies. D***… if true then he dies in 6A!?! Wow," a Reddit user wrote.
"Bjorn for sure dies. Torvi and Lagertha at a funeral looking sad," another said in regards to a trailer for the new season.
Other fans had more hopeful thoughts for one of their favorite Vikings. "Bjorn remains at Kattegat, finally settles down and stops Bjorning," someone else wrote.
"My honest opinion after seeing the season 6 trailer, I can only think about hvitserk killing bjorn and getting burned in the steak!!" a Reddit user said.
The final season of Vikings will premiere on December 4 at 9 p.m. E.S.T. with a two-hour special premiere. An additional eight episodes will follow. Another 10 episodes will also air sometime in 2020. Hopefully, fans will get the answers they need in regards to Bjorn Ironside's fate. Will he live to see the end of the series? There isn't much longer to wait and find out.