'Vikings' Season 6: Alexander Ludwig Promises 'Insanity' in the Final Season
Alexander Ludwig will be back to play the role of Bjorn Ironside, who fans know has taken over Kattegat as the rightful king. The sixth season of Vikings has finally gotten a release date and Ludwig has been teasing fans with what's to come. There are spoilers ahead for the final season of Vikings.
When will 'Vikings' season 6 premiere?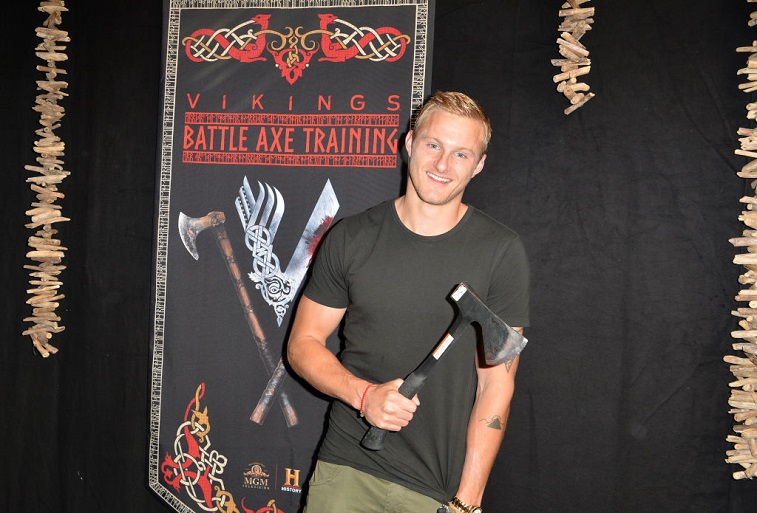 The final season will premiere at the end of this year on Dec. 4 at 9 p.m. E.S.T. The premiere will be two hours long. An additional eight episodes will follow and air on Wednesdays at 10 p.m. E.S.T. As fans have already come to expect, there will also be a second half of the final season that will air in 2020. It will almost feel like two seasons of Vikings.
Alexander Ludwig promises 'insanity'
Ludwig has been sharing teases for fans about the upcoming season. In one, he's channeling his father while holding the Sword of Kings. "A New Reign Begins," reads the heading. "The finale season begins December 4th! WHOS READY FOR THE INSANITY?! #vikings #finaleseason #december4th @historyvikings," Ludwig captioned the image.
It's going to get 'insane'
In another post on his Instagram account, Ludwig shared the latest trailer for the final season along with the premiere date again for fans to take note of. "Vikings is back and more intense than ever premiering for two hours on December 4th 9/8c on @historytv @historyvikings I hope you are all as excited as I am for the epic ending all our amazing fans deserve. But before that..it gets insane…. so much love to you all. I really can't believe we have managed to end the show the way we hoped we would when we started. It is all because of you! Enjoy!" Ludwig wrote.
There's a new trailer for season 6
The new trailer that just dropped shows Bjorn as the rightful ruler of Kattegat. He seems to be settling into his new role as king nicely. Will Bjorn be able to keep his new crown? It looks like he's going to be battling enemies at every turn, and he isn't the only one.
Bjorn is clearly going to reunite with Ivar (Alex Høgh Andersen) at some point according to the new footage. Ivar will find an unlikely advocate and try to take revenge again. It doesn't look like the war between the sons of Ragnar (Travis Fimmel) is over just yet.
Will Bjorn be able to keep his new crown?
It looks like Bjorn will be fighting for his newfound power and his right to rule. Based on the trailer, Ivar has a new ally in Prince Oleg (Danila Kozlovsky), a ruthless leader who plans to invade Scandinavia.
In an exclusive interview with our publication, Andrei Claude spoke about his new role as a captain in the Rus Viking army and his tie to Prince Oleg. "Ganbaatar is the captain of the Rus Vikings' army and also Prince Oleg's right-hand man," Claude told us.
It sounds like the Rus Vikings will have a larger role to play in the upcoming season. Bjorn Ironside will most likely be fighting this new enemy to keep his homeland. Will Bjorn be able to keep his crown after all? Fans will find out soon enough in the final season of Vikings.