'Vikings' Season 6: Fans React to the Series Premiere
Vikings premiered the first half of the final season and fans can't get enough. It feels like the show has really gone back to its true form and reminds us of the days of Ragnar Lothbrok (Travis Fimmel). Read on to learn what fans really thought of the season 6 premiere. There are spoilers ahead.
Ivar the Boneless meets his match in Prince Oleg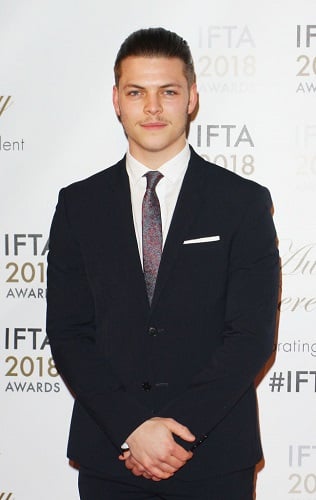 Ivar the Boneless (Alex Høgh Andersen), who traveled along the Silk Road as a once-great king who favored himself a god meets his match in Prince Oleg (Danila Kozlovsky). Oleg kills his own brother in front of Ivar, which is a truly gruesome sight. Oleg, who considers himself the Prophet, is an interesting addition to the Vikings cast.
Fans have a lot of feelings about the new twisted friendship. "I love the dynamic between Ivar and Oleg. Like a crazy version of Ragnar and Ecbert," a Reddit user noted about their relationship.
"I really like Oleg as a character, the bit where he was dancing around as his brother was choking to death was so brutal and psychopathic. I think his performance has been great too," another Reddit user wrote.
People seem to have really taken a liking to Prince Oleg. "I'll stick around for more Oleg. Dude is a delight to watch," someone else said. "That bit with the dancing, plus the puppet show and bonding with Ivar. He's the only one on the show I'm rooting for."
"I loved the scene when Ivar and Oleg were sitting together eating and drinking in sync whilst Dir was making death threats lmao that was bad*** 'I AM THE PROPHET,'" another user noted.
Fans seem to really dig the vibe between Oleg and Ivar. "Oleg: 'I killed my wife,' Ivar: 'ME TOO!' Bonding moment," a fan noted.
Lagertha makes a change
Lagertha (Katheryn Winnick) decides that she will go back to the life she once had with Ragnar as a simple farmer. She chooses to leave and build her own farm. King Bjorn (Alexander Ludwig) supports her decision to do what she wants. She even buries her sword as she buries her past along with it, but not for long.
Fans can't get enough of Lagertha this season and think it's actually some of her best work in the role. "I loved the ep! I am getting sad for Lagertha…. Meanwhile the vibe of who to trust seems very small. Ubbe, Trovi, Bjorn, and Lagertha. That's it," another Reddit user wrote.
"Yeah her performance this season has been some of her best so far I thought," someone else wholeheartedly agreed.
Many fans think Lagertha will be killed this season, especially with her change towards a more peaceful existence. "Lagertha's totally gonna die in this first half of Season 6," a Reddit user wrote.
"She's gonna die on the battlefield a hero," someone else agreed.
Bjorn Ironside is the King of Kattegat
Now that Bjorn is king, fans have a lot of feelings about how he is handling the new pressures of kingship. "I feel like Björn won't be a great king," a Reddit user said. "He lacks decisiveness. And he doesn't necessarily have smart people around him for guidance. Perhaps his wife Gunnhild is the most intelligent one there."
"Bjorn is going to be indecisive unlike Ragnar," someone else said.
Vikings is shaping up for a monumental season. It will be interesting to see where things go next for the main characters.