'Vikings' Season 6: The Best Fan Predictions for the Final Season
History's Vikings will be over before you know it and fans can't stop trying to predict how it's all going to end. There's so much we still need to see before it's all over. The series has a huge fan following that is for the most part sad about it all coming to an end. Read on for the best fan predictions for the final season of Vikings. There are potential spoilers ahead.
When does season 6 of 'Vikings' premiere?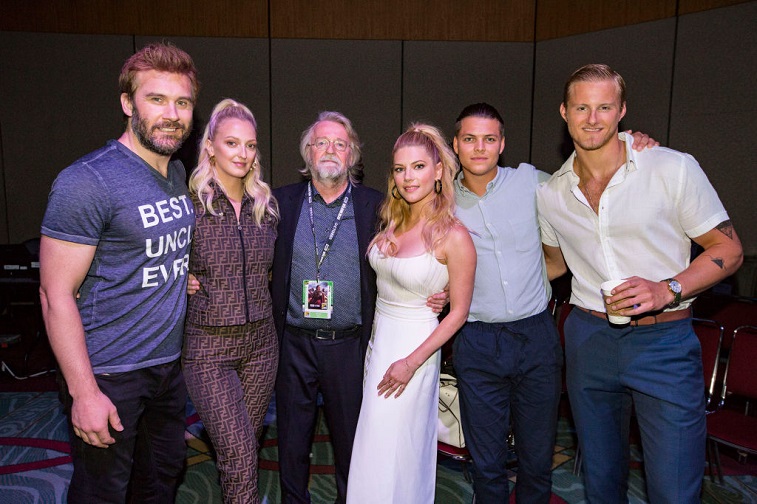 The first half of the final season of Vikings will premiere on Wednesday, Dec. 4 at 9 p.m. E.S.T. The premiere for season 6 will last a total of two hours and will have eight episodes to follow that will air on Wednesdays at 10 p.m. E.S.T. An additional 10 episodes will also be a part of the final season and will air sometime in 2020.
Fans have a lot of great predictions for the final season
The predictions keep rolling in the closer we get to the premiere for season 6. What will happen to our favorite characters? Fans weigh in on Reddit and they didn't hold back about what might possibly happen.
Fans have a lot of thoughts about Ivar the Boneless (Alex Høgh Andersen) and Bjorn Ironside's (Alexander Ludwig) fates in particular. "6A: Ivar goes to the Rus, and gains the support of Prince Oleg, who then ends up fighting against Bjørn and supposedly Harald," a Reddit user said. "Bjørn gets a new friend, Erik the Red, who is an outlaw. Somehow Hvitserk ends up in Rus as well, maybe he kills Lagertha and escapes Scandinavia."
"Yeah, i also think that the series will end with the fight between Ivar and Alfred,the chess game.I hope bjorn don't die…," someone also wrote.
Some even speculate about Bjorn giving up his birthright of ruling Kattegat. "Man i think that i know why Bjorn is in Harald's kingdom, when he had the vision he realized that a lot of people died for him just for make him king and then the flashback of ragnar about power, i believe that he will be renounce the crown to give it to Harald, because he saved his a** and got stabbed and thats why Harald become king of all Norway in s6," another Reddit user observed.
Could Bjorn Ironside die in season 6?
Could Bjorn actually die in the final season? He's taken over his father's throne and has a huge target on his back. "I'm putting my money on Bjorn being the one who dies. D***… if true then he dies in 6A!?! Wow," someone else wrote.
Bjorn will most likely travel and raid to new lands as the Vikings are known to do. "Bjorn & Co, while traveling the Silk Road will get word that Ivar is a guest of Prince Oleg of Kiev. Later, war ensues," another Reddit user wrote.
The battle certainly isn't over for Kattegat. "Season 6a will end with Harald king of all Norway and Ivar king of Dublin," someone else wrote. "The danish kings aligning with Ubbe had been said to be Danes coming from Dublin , so after the next battle for kattegat Harald and Ivar will split the viking world among themselves . Ivar won't care anymore for kattegat , hell just want revenge against bjorn and lagertha and will be happy to give kattegat to Harald destroying everything that Bjorn has built."
Vikings will be back with one final season that will thankfully feel like two seasons with a total of 20 episodes. Hopefully, fans will get all the answers they're looking for in season 6.