'Vikings' Season 6: What Fans Hope to See in the Final Season
The premiere of the first half of the final season of Vikings is almost here and fans have a lot of feelings. The series has been a beloved fan favorite for years and many don't want to see it come to an end. Season 6 is almost here, so it's a good time to look at what fans are hoping to see in season 6. Read on for fan predictions.
Bjorn Ironside could give up the crown
There are a lot of interesting theories about Bjorn Ironside (Alexander Ludwig) now that he is king of Kattegat. Could he renounce the thrown and give it up to Harald Finehair (Peter Franzén)? Some fans seem to think so.
"I think that I know why Bjorn is in Harald's kingdom, when he had the vision he realized that a lot of people died for him just for making him king and then the flashback of Ragnar about power, I believe that he will renounce the crown to give it to Harald, because he saved his a** and got stabbed and that's why Harald becomes king of all Norway in s6," a Reddit user said.
Others think Bjorn could die in season 6. "I'm putting my money on Bjorn being the one who dies. D***… if true then he dies in 6A!" another Reddit user wrote.
Freydis could be back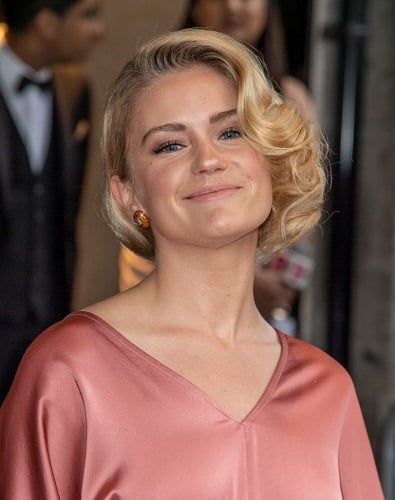 In a promo video released for season 6, Freydis (Alicia Agneson), the woman Ivar the Boneless (Alex Høgh Andersen) was married to, is seen as a darker-haired version of herself. Fans can't stop speculating as to what might happen with her and Ivar and who she really is.
"Freydis is like Harbard. A sentient vessel for the Gods. Those scenes are not visions, she isn't playing another character..not truly. Ivar killed her but she did not die," a Reddit user said. "She's a goddess, she may come back to haunt Ivar but not as a ghost."
The Rus Vikings are coming
In a promo for the final season of Vikings, the Rus Vikings are highlighted. One of the scenes shows a lot of Vikings and ships storming a beach.
"Invasion by the Rus? Seriously. I doubt they had naval armies that scale and size, anyway," someone wrote.
"In the promo you hear Prince Oleg telling Ivar about how he'd had a fleet of boats built (or was in the process of doing so)," another Reddit user said. "I agree the fleet is pretty damn big, but they ARE Vikings, so I'd expect them to have a few anyway."
"The Rus are coming," someone else noted. "They actually look like a bigger threat than I thought they'd be. Looks like a really interesting season with a lot of chance for character development. Here's hoping. I'm hyped."
The final season of Vikings will premiere on Wednesday, Dec. 4 at 9 p.m. E.S.T. The premiere will last two hours and will be accompanied by eight more episodes, which will air on Wednesdays at 10 p.m. E.S.T. There will also be an additional 10 episodes to follow later on which will feel like an entirely new season. The second half will air sometime in 2020. Hopefully, fans will get the answers they need about how it will all end.