'Vikings' Season 6: Why Fans Can't Get Enough of Ivar and Prince Oleg's Bromance
Vikings is finally back on our television screens and fans can't get enough of the bromance brewing between Ivar the Boneless (Alex Høgh Andersen) and Prince Oleg (Danila Kozlovsky). Read on to learn why. There are spoilers ahead.
Prince Oleg is a unique change to 'Vikings'
The dynamic between Ivar and Oleg reminds fans of Ragnar Lothbrok (Travis Fimmel) and his friendship with King Ecbert (Linus Roache) in years past. Ivar, who was once the king of Kattegat who called himself a god, has finally met his own match in Prince Oleg, who is known as The Prophet. His take on Ivar is an interesting one and fans can't seem to get enough of the odd pairing.
How the Prophet receives his name
Oleg tells Ivar a story about how he got his name, which comes in handy for Ivar. Oleg is supposed to attend a feast in the midst of a power struggle of epic proportions. The night before, he receives a warning in a dream about poisoning through the wine. Oleg still goes to the feast, but he is a little wiser about things and doesn't drink the wine. His friends do though and they end up dying.
Prince Oleg kills his own brother in front of Ivar
In a surprising turn of events, Oleg kills his own brother in front of Ivar. Prince Oleg kills Prince Askold (Blake Kubena) with the wine and then dances around in the room as his brother starts to choke and eventually die. Ivar doesn't drink the wine and luckily gets the hint from the story of how Oleg received his nickname.
What are fans saying about Ivar and Prince Oleg's new friendship?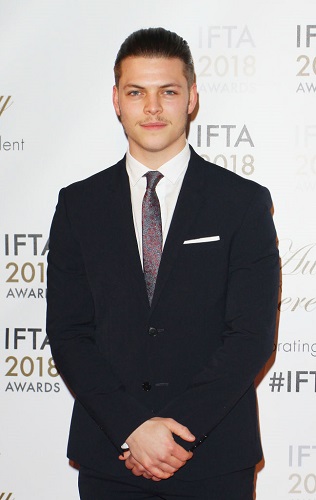 Fans are seriously on board for this new friendship brewing between Ivar and Oleg. "Oleg: 'I killed my wife' Ivar: 'ME TOO!' Bonding moment," a Reddit user wrote.
"Total wife murdering bros," another Reddit user agreed.
Some would just like to see nothing but Ivar and Oleg from here on out. "Ivar is just having a great time in Kiev, if the entire season was just Oleg and Ivar being nuts I'll be satisfied," someone else wrote.
"Love the dynamic between them, Ivar being defeated and Oleg in the shadow of his brother I also love the introduction to the eastern Vikings," another Reddit user said.
"I liked that little Ivar and Oleg bonding scene, it was nice to see Ivar actually having fun with something not about violence," a Reddit user observed.
Why do fans love the dynamic between Ivar and Boneless and Prince Oleg so much?
So, why is this new situation so appealing to viewers? It clearly reminds fans of Ragnar and his strange friendship with King Ecbert of Wessex. Those were arguably some of the best scenes in the entire series, and seeing two people from separate worlds interact is intriguing.
Ivar and Oleg may be similar, but they are also different in their own ways. They are both ruthless and to see one shock the other is appealing to viewers. We'll see where this new friendship takes the duo in the future.