'Vikings': The Most Interesting Characters on the Series
History's Vikings has a number of unique and interesting characters in the hit series. Season 6 will be here before you know it, and since there is only one season left of the show, let's take a look at the characters that stuck with us the most.
Ragnar Lothbrok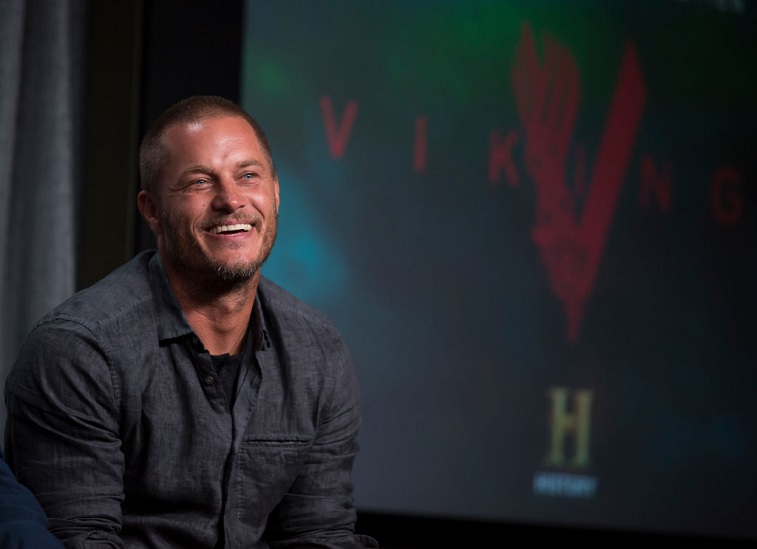 Arguably the most interesting character on Vikings is Ragnar Lothbrok (Travis Fimmel). He goes from the fields of a farmer to the halls of the kingdom in Kattegat. He left a lasting legacy among his people who clearly idolize him despite all his faults and past mistakes. Even though Ragnar abandons them all at one point, he returns and his sons take their revenge in his name. His memory will never be forgotten because it lives on in them all.
Lagertha
Lagertha (Katheryn Winnick) is the first wife of Ragnar and a formidable shield-maiden. She takes what she wants and has no problem killing anyone that tries her. She loves her family fiercely and would do anything for them. Lagertha eventually becomes the Queen of Kattegat and rules for a while. She is the mother of Bjorn Ironside (Alexander Ludwig), a famous warrior among his people just like his father.
Bjorn Ironside
Bjorn is the first son of Ragnar and Lagertha. He earns the name Ironside in battle and helps keep his father's legacy alive and well. He tries to keep hostilities to a minimum between his brothers, which at times can be difficult. Bjorn succeeds his mother as the King of Kattegat with her blessing and the presentation of the Sword of Kings.
Floki
Floki (Gustaf Skarsgård) is a skilled warrior and boat builder. He prides himself on his relationship with the gods. He's extremely close with Ragnar, and in turn becomes close with his sons as well. He makes numerous mistakes, but who doesn't? Floki redeems himself in the eyes of Ragnar in the end when it's all said and done. He even tries to establish his own settlement, which doesn't go too well for him.
Ivar the Boneless
Ivar the Boneless (Alex Høgh Andersen) is a son of Ragnar with a lot of pent-up rage. Ivar embraces it, and he makes a real name for himself. He becomes King of Kattegat at one point and declares himself a god. Ivar is ruthless and even kills his own brother, Sigurd (David Lindström) during an argument.
Rollo
Rollo (Clive Standen) is the brother of Ragnar and a man who makes a real name for himself. He makes a deal with Emperor Charles (Lothaire Bluteau) and chooses a life as a noble over his family and everything he's ever known. Rollo marries Gisla (Morgane Polanski) and decides to help Paris defend itself successfully against future Viking incursions. He betrays his brother Ragnar and it isn't the first time.
Athelstan
Athelstan (George Blagden) is a monk that turned Viking. He is taken captive by Ragnar in the first raid on England at Lindisfarne. They quickly become great friends and Athelstan chooses a life with him over the one he had previously. He struggles with his faith between two different worlds while embracing a new culture as his own. He is murdered at the hands of Floki out of jealousy for his friendship with Ragnar, which devastates Ragnar beyond belief.
These are just a few of the most interesting characters on Vikings.