'Vikings': Will Rollo Return for the Final Season?
The final season of Vikings will be here before you know it, and fans are wondering who will be coming back for one last raid. A favorite amongst fans, Duke Rollo, played by Clive Standen, will hopefully return for season 6. Viewers last laid eyes on Rollo at the beginning of season 5B. He gave shocking news to Bjorn (Alexander Ludwig) and told him that he was in fact his father, not Ragnar Lothbrok (Travis Fimmel).
Will Rollo return for the final season of 'Vikings'?
Fans are dying to know if Rollo will be returning for the final installment of Vikings. Social media appears to have the answer. Clive Standen recently posted an image of himself and Katheryn Winnick, who plays Lagertha on the hit History Channel series. The pair appear to be relaxing and enjoying themselves. Winnick has a drink in her hand and they are embracing. "This one's always had my back! #Vikings," Standen captioned the image. "Always! 😘," wrote back Winnick. It looks like a reunion will be happening very soon.
History may hold the answer to whether Rollo will return or not
Standen spoke with Express.co.uk saying that this isn't the last fans have seen of Rollo. He was asked if he will be around for season 6, and he had a very cryptic answer. "Well, like I said, expect the unexpected. Obviously with the Real Vikings you'll find out," Standen hinted.
He went into detail about the real historical figure that his character is based on. "Rollo had a very fascinating death. Before he died, he died of old age or from gout or whatever people die of from old age in those days, but he had a bit of a crisis of conscience," Standen explained.
Rollo is conflicted between his two religions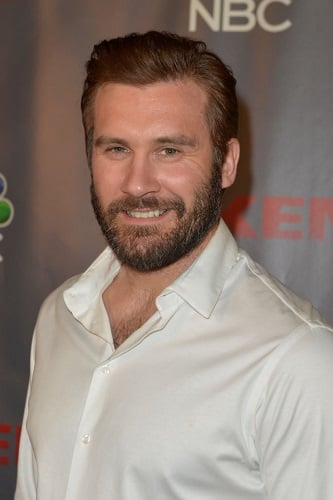 "Many Christians, he had them all killed but at the same time he sent £100 in gold to the Christian churches, so he was hedging his bets even to his last breath as to whether he was going to Valhalla or heaven or hell," he continued. In the series, Rollo is clearly tied to both worlds, and that could get confusing for anyone in that situation.
Rollo won't be taken out in battle as most Vikings would hope for so they can go to Valhalla. "Who knows but he's not going anywhere quickly, he won't get taken down in battle or anything like that," Standen explained. "Rollo died from old age so who knows how far his tale will go with Vikings."
There is still so much drama Rollo could cause
It would make sense for the series to bring Rollo back. He could cause a lot of turmoil and drama by coming back to Kattegat to see Bjorn crowned the new king. Fans will remember that Lagertha proclaimed Bjorn the King of Kattegat at the end of Season 5B. They take back their home and all seems well. But in the world of Vikings, nothing stays calm for long. Rollo could be brought back to defend Bjorn from his brother, Ivar the Boneless (Alex Høgh Andersen).
Rollo could be back for the final season of the Viking saga. His work isn't done, as he believes Bjorn to be his son. He will want to see him again safe in the knowledge that his son is a great man, just like his father.