Vin Diesel Isn't Quitting 'Fast and Furious' Anytime Soon
Ensemble movies often have important elements to them in making them work, even if it's rare for an ensemble franchise to go on for years with nine movies. The Fast & Furious series is one of the few examples of this where everyone in the large cast contributes toward each story's success.
Part of that fell apart recently when Dwayne "The Rock" Johnson and Vin Diesel had a falling out, leading to the ensemble being fractured. The result was a spinoff movie (Hobbs & Shaw) and its own successful cinematic niche.
Of course, this leaves everyone wondering what happens to the F&F series and Diesel himself. He's not going away, folks, despite a horrible mishap on the latest F&F film. However, is Diesel using these films as a top-billed crutch?
A serious stuntman accident occurred, shaking up Vin Diesel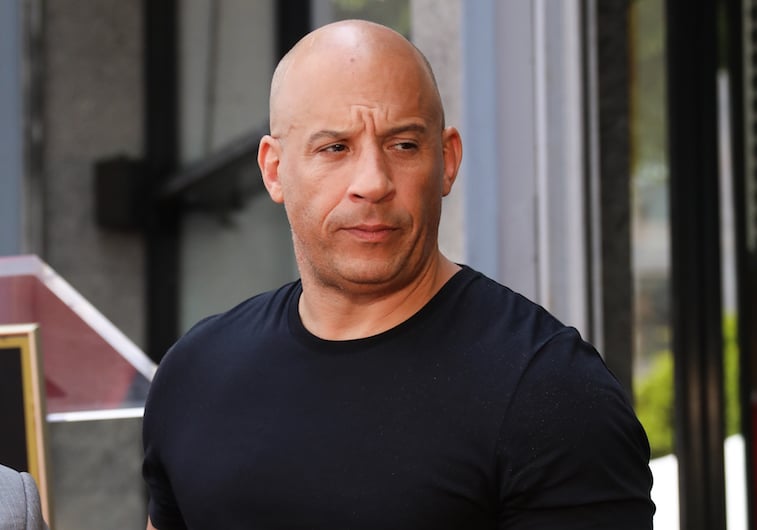 You might have heard about a recent on-set stuntman accident on the ninth Fast & Furious movie being filmed as of this writing. According to reports, the stuntman was left in a medically induced coma due to a head injury he incurred when a safety cable snapped during a falling sequence. Many tabloids said Diesel was so badly shaken up by this, he demanded the film be shut down permanently.
Other outlets like Gossip Cop have once again come out to denounce these rumors, despite the tragedy. They're reporting Diesel and the crew went back to filming the next day so it didn't become one of the most expensive movie shutdowns in history.
No doubt there are some kernels of truth to Diesel contemplating walking away from the franchise. After all, let's remember his close friend/co-star Paul Walker died in a car accident, leaving some to think the entire movie franchise is cursed.
Perhaps it's the reason the franchise will supposedly end after the tenth movie.
Is Diesel still pushing these films forward when the cast chemistry is broken?
One has to argue the ninth Fast & Furious movie isn't going to be the same without Hobbs and Shaw there. Even if they weren't a part of the franchise until the fifth movie, most fans argue having Dwayne Johnson joining the cast added more appeal to the cast chemistry.
With this in mind, it also makes sense maybe Johnson and Diesel quarreled because there was some reputations at stake. Diesel may think because he headlines/produces these movies, he's the real star. Johnson entering the fray and getting all the attention might have made this a simple battle of egos.
Now it remains to be seen if the ninth film will work utilizing most of the cast seen in the first few films. While it might bring a sense of full-circle to the series, it might also seem overly forced just to keep the franchise going.
It's likely to do well anyway, especially with news of Charlize Theron returning as cyber-terrorist villain, Cipher.
Can Diesel find success in other films away from 'Fast & Furious'?
When we say Diesel is using the F&F films as a crutch to keep his name at star-billing level, it's a bit of an exaggeration. Let's keep in mind he is the voice of Groot in the Guardians of the Galaxy franchise as well, outside of Marvel not putting his name in lights.
His other film project in-between that and F&F have been more modest in box office returns, but he's just landed a vital role in the upcoming two Avatar sequels from James Cameron.
Diesel's popularity is still there, and his career probably won't go on the wane after the F&F series is done. Others might perceive it differently when two more F&F movies seem overly pushy.
Considering Diesel is the producer of the ninth film, you can see how intoxicating seeing your name first on the marquee is and hard it is to take away.