Vincent D'Onofrio Crowned Kingpin in Marvel's 'Daredevil'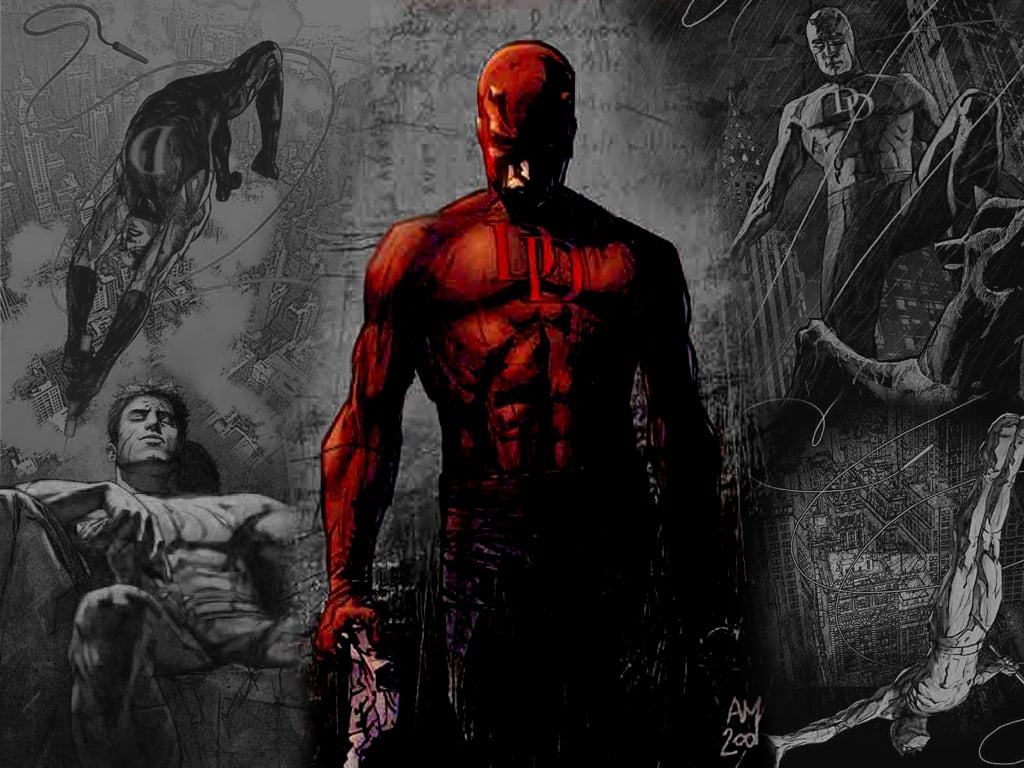 Not gonna lie: nothing about Netflix's Daredevil show has been the least bit promising — not the casting, not the changing of showrunner (a huge step backward for the show), nothing. Until now.
Vincent D'Onofrio has been cast as a Wilson Fisk, Daredevil's primary villain. Fisk — aka the Kingpin — was played by Michael Clarke Duncan in the much-maligned Ben Affleck film from 2003. Duncan was intimidating but sort of endearing, his baritone bombast and physically imposing stature working to make him seem like a not wholly villainous bad guy. D'Onofrio, on the other hand, has the ability to do bad really, really well.
Though he's known for his turn as the brilliant, eccentric detective on Law & Order: Criminal Intent (to which he brought far more integrity and emotional heft than was necessarily), D'Onofrio made a name for himself with his upsetting performance as Leonard Lawrence (Gomer Pyle) in Stanley Kubrick's Full Metal Jacket. His most commercially successful film is Men in Black in which he played a giant cockroach-like alien that wears the saggy skin of an abusive farmer as a disguise. The movie made almost $600 million, and made Ray-Bans cool again.
The Daredevil show, which stars Charlie Cox as the title hero, will come out sometime next year. Marvel will have at least three television shows on the air, including ABC's Marvel's Agents of SHIELD and the upcoming Captain America spin-off Agent Carter, which ABC plans to launch in midseason.
Marvel's official synopsis for the show states:
Blinded as a young boy but imbued with extraordinary senses, Matt Murdock fights against injustice by day as a lawyer, and by night as the super hero Daredevil in modern day Hell's Kitchen, New York City.
D'Onofrio hasn't been in a really good movie in a while, though he did appear in the Oscar-winning Danish short The New Tenants in 2010. He was replaced by Jeff Goldblum on Law & Order for two seasons, but after a significant drop in viewers he returned for a final season.
Here's Marvel's official statement regarding the Daredevil casting:
Marvel and Netflix are proud to announce that acclaimed actor Vincent D'Onofrio has joined Marvel's Daredevil, an all-new 13-episode series premiering on Netflix in 2015. Best known for his critically-lauded work in Law & Order: Criminal Intent, Men in Black, Full Metal Jacket, and Homicide, D'Onofrio will play Wilson Fisk, a powerful businessman whose interests in the future of Hell's Kitchen will bring him into conflict with the blind attorney Matt Murdock and his alter ego Daredevil.

D'Onofrio joins Charlie Cox, previously announced as Matt Murdock, in the exciting cast of Marvel's Daredevil.

"We're incredibly proud to have an actor with the gravitas and versatility of Vincent joining Marvel's Daredevil in such an integral role," said Jeph Loeb, Marvel's Head of Television. "Wilson Fisk is an iconic villain whose cunning and power make him the dangerous equal of our hero."
More From Wall St. Cheat Sheet: