'Vinyl': HBO Drama Will Undergo Major Changes in Season 2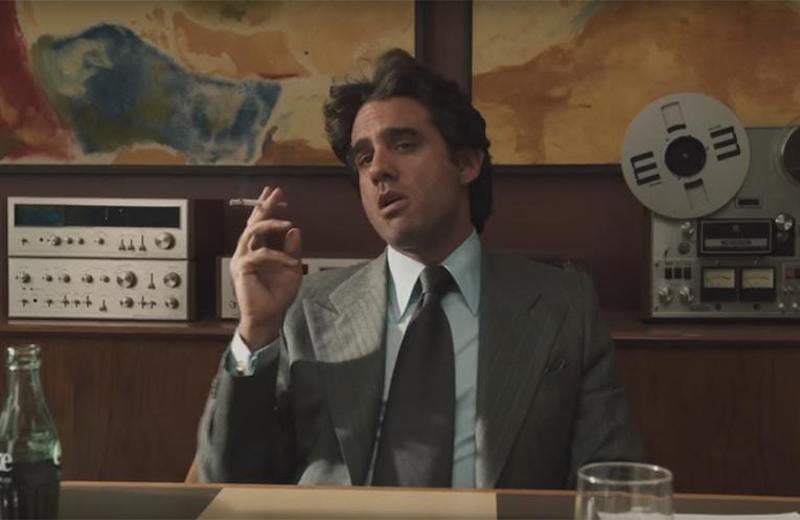 [Update 6/22/16: HBO has decided to cancel Vinyl, despite initially renewing it for second season.]
HBO's Vinyl was renewed just one episode into its freshman season, but it looks like Season 2 is getting off to a rocky start. The series is undergoing some major behind-the-scenes changes, following news that co-creator, executive producer and showrunner Terence Winter has been let go due to creative differences.
As fans know, Vinyl stars Bobby Cannavale as Richie Finestra, a record label president who is trying to save his company without destroying everyone in his path. The show, which co-stars Olivia Wilde, Ray Romano, Ato Essandoh, Max Casella, and P.J. Byrne, earned mostly positive reviews in its February debut, but has been sluggish in ratings. The heavily hyped premiere only drew a measly 764,000 viewers and subsequent episodes have only garnered an average of 620,000 viewers. With interest dwindling, the network is apparently looking to make some radical changes ahead of its second season.
According to Deadline, the premium cabler has tapped feature writer Scott Z. Burns (The Bourne Ultimatum) to replace Winter as the new executive producer and showrunner for the 1970s rock & roll drama. Max Borenstein (Godzilla) has also joined the project to co-executive produce alongside Burns, Mick Jagger, and Martin Scorsese.
The move comes as a bit of shock, given Winter's decades-long history with HBO. The Emmy winner first began collaborating with the network as a writer and producer on The Sopranos. He then went on to co-create and run all five seasons of the critically acclaimed Boardwalk Empire alongside Scorsese. He started working on Vinyl as a writer and executive producer after it landed at the network in 2010. As Deadline reports, Winter wasn't originally supposed to serve as showrunner, but took on the position after the end of Boardwalk Empire. Now, after over 20 years of partnership with Winter, it seems HBO is aiming to go in a different direction.

"As we head into the second season of Vinyl, we have decided it is an appropriate time to make a change in the creative direction of the show," the network said in a statement to Deadline. "We have enjoyed a longtime partnership with Terry Winter at HBO on projects from The Sopranos to Boardwalk Empire to Vinyl, and we look forward to our next collaboration with him. We are pleased to welcome Scott Z. Burns, executive producer and showrunner, and Max Borenstein, executive producer, as the new team helming the show."
Burns has no previous TV credits and is known for writing screenplays for various Matt Damon starrers, including The Bourne Ultimatum, The Informant, and Contagion. He also served as a producer for the Oscar-winning documentary An Inconvenient Truth. Meanwhile, Borenstein previously developed and executive produced Fox's adaptation of Minority Report, which was canceled after just one season. He also co-wrote the screenplay for the upcoming feature, Kong: Skull Island.
Whether the creative changes will re-invigorate the drama and help boost Vinyl's viewership, as HBO clearly hopes, remains to be seen. Earlier this year, Winter hinted that the show's sophomore season would take place in 1974, moving slightly forward in time, similarly to the way Boardwalk Empire did. It's unclear whether that's still the plan or whether Burns will decide to go a different route.
This isn't the only show that HBO has struggled to launch as of late. The network issued a final season order to The Leftovers in December and only just recently resumed production on Westworld, following months of behind-the-scenes problems.
Vinyl's freshman season finale will air on April 17. A second season premiere date has not yet been released.