'Voltron': 5 Things to Know About the Netflix Reboot
In recent months, Netflix has been greenlighting a wide variety of remakes as part of its effort to double its original content this year — and the trend extends to animation. The streaming service is currently developing a remake of the popular '80s cartoon, Voltron, which centers on a team of pilots that navigate a giant super robot. [Update, 5/11/16: Added new full-length trailer (see below).]
For those who don't know, the series was a top-rated syndicated children's show during its original two-season run. Despite its initial success, previous attempts at bringing Voltron back haven't worked out, and the show hasn't returned to air in three decades. That's all about to change now, thanks to Netflix. Here's what we know about the company's planned upcoming revival so far.
1. It's called Voltron: Legendary Defender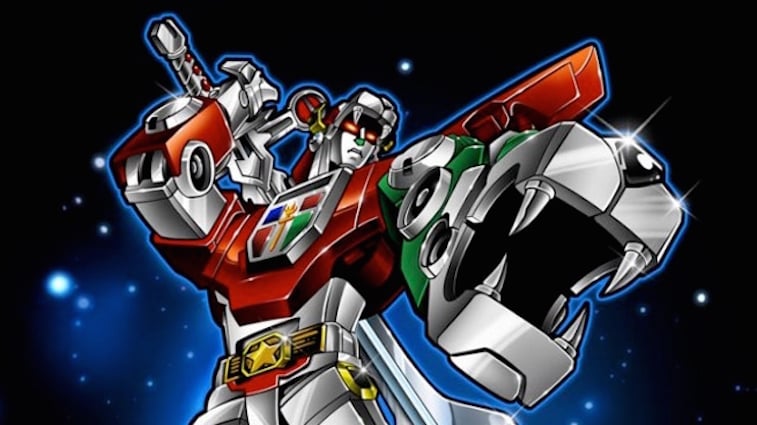 In February, Netflix confirmed the official title for the new Voltron series will be Voltron: Legendary Defender (not to be confused with the other Defenders at Netflix). While that's pretty vague, some have already speculated over the implications of the subtitle, including that it suggests the return of the original Voltron Lion Force.  We'll have to stay tuned to find out!
2. It will be a collaboration between Netflix and Dreamworks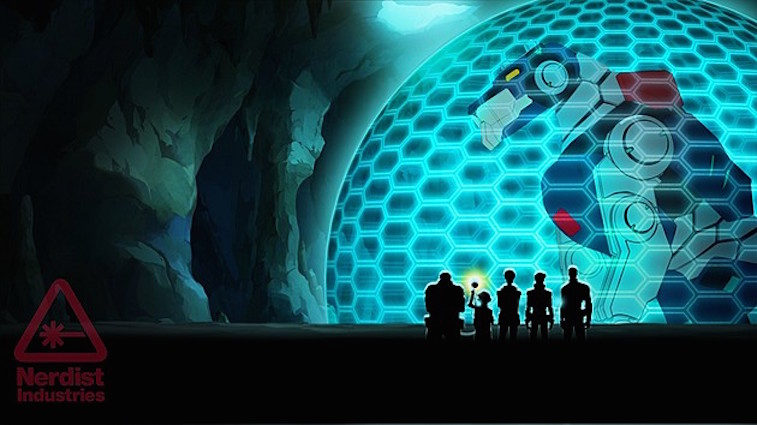 As announced in January, the Voltron series is a result of a new agreement between Netflix and DreamWorks Animation. That should come as good news to fans of the original animated series, as DreamWorks is known for its visually stunning films. While past attempts at a Voltron revival have been unsuccessful, partnering with DreamWorks will likely go a long way towards helping Netflix set its own effort apart and ensuring a high-quality reboot.
3. It will bring Voltron to a new generation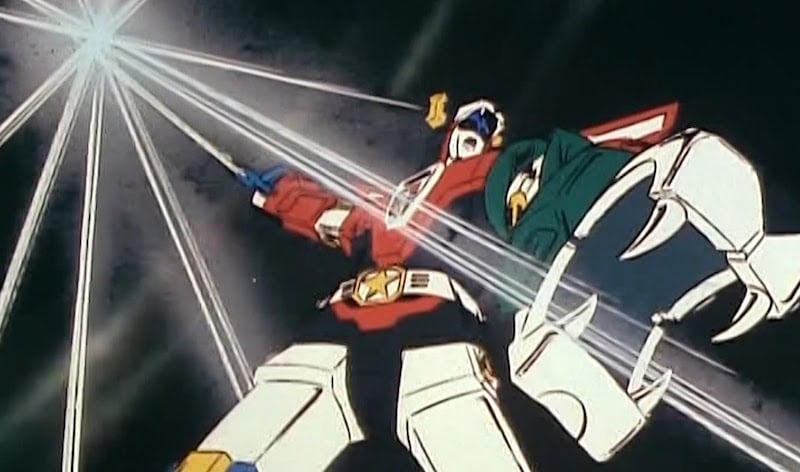 Netflix has revealed few details bout its planned revival so far (including voice cast), but here's what we do know. While described as a "reimagining" of the original, it's expected that the show will follow the same basic premise about a group of five astronauts who pilot giant lion robots in order to help police the universe.
Per the official blurb, the series will feature "a mix of action, comedy and an epic storyline spearheaded by yet-to-be-announced veteran animation talent & longtime Voltron fans." By mixing elements of the original with new animation technology, Netflix promises "the new series will delight audiences old and new."
Update 3/25/16: As just announced, Legendary Defender will center on five Earth teenagers — Keith, Lance, Hunk, Pidge and Shiro — who are thrown into the middle of an intergalactic battle and become the last line of defense for Arus and other planets against an evil alien force led by King Zarkon.
The cast has also just been announced. Jeremy Shada (Adventure Time), Bex Taylor-Klaus (Scream), and Josh Keaton (Green Lantern: The Animated Series) will play Lance, Pidge, and Shiro, respectively.  Tyler Labine (Tucker and Dale vs. Evil) will play Hunk while Steven Yeun (The Walking Dead) will portray Keith. Meanwhile, Kimberly Brooks (Mass Effect) will be Princess Allura and Rhys Darby (Flight of the Conchords) will be Coran.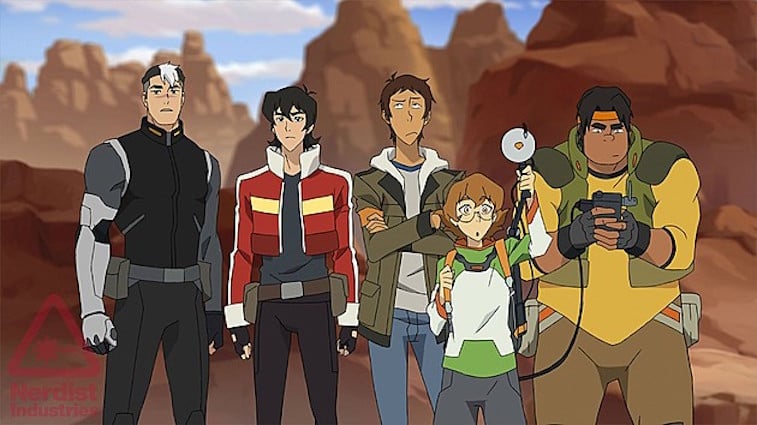 4. What Voltron will look like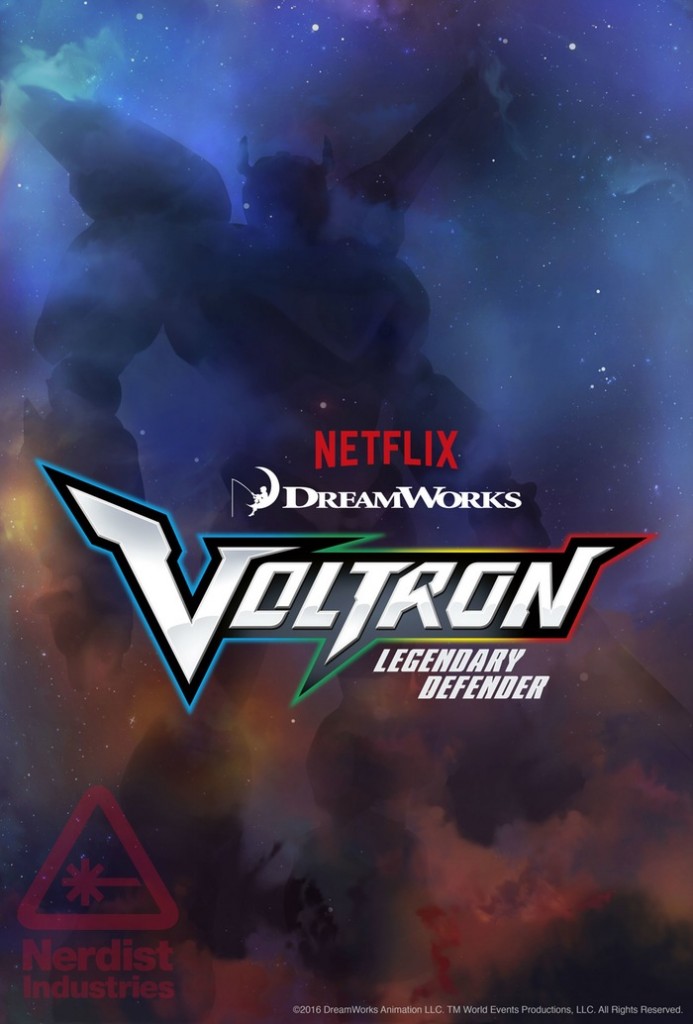 Netflix teased imagery from the upcoming series earlier this month, as seen above. In the photo, you can see the larger humanoid robot which — as fans know — is composed of five metal lion robots. The image also showcases a sleek new logo in the original color scheme, suggesting that the pilots will once again be outfitted in red, blue, yellow, green, and black.
[Update 3/22/16: USA Today has unveiled the first real look at the new Voltron robot, seen below.] According to co-executive producer Lauren Montgomery, this new version tries "to keep as much of that classic feel to it as we can."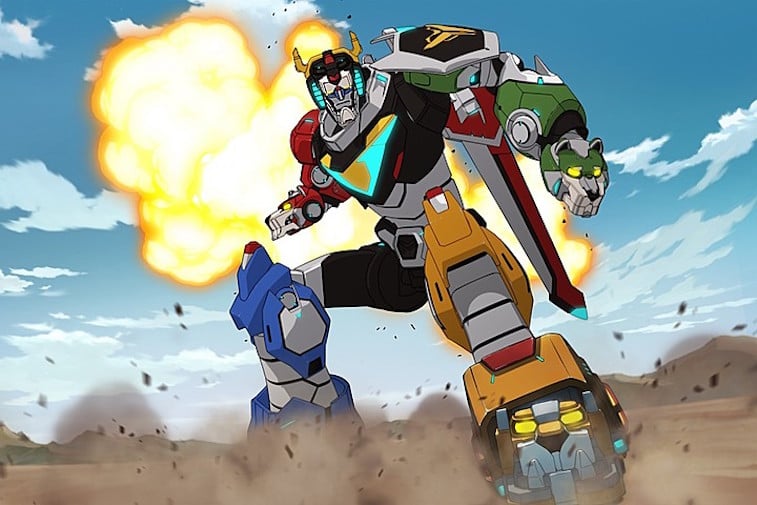 5. When it will debut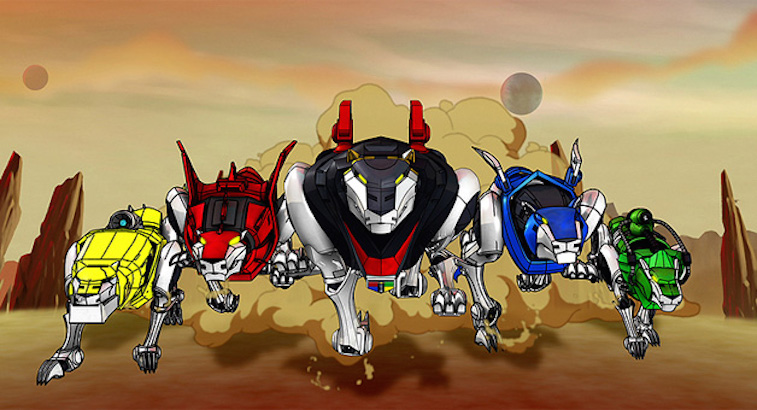 While Voltron: Legendary Defender is still in the relatively early stages of development, the show is expected to become available for streaming sometime later in 2016. Netflix has not yet set an official premiere date for the series, but fans can likely expect to learn that and other details (including casting news) in the next few weeks.
[Update, 5/11/16: Netflix has announced that all episodes of 'Voltron: Legendary Defender' will become available on the streaming service on June 10.]
[Update, 7/22/16: Added Season 2 announcement (see below).]
Season 2 is coming late 2016! #Voltron #SDCC16

— Voltron (@Voltron) July 21, 2016
More from Entertainment Cheat Sheet: