V's Heartfelt Letter to BTS Bandmate Jimin Will Make You Tear Up
Now that BTS has taken the United States by storm, new Bangtan Boys fans want to learn everything they can about the K-Pop superstars. Lucky for them, there's a lot out there to see, and Army is sure to have their back. But, there's one thing fans need to know about ASAP — Jimin and V's friendship.
These two stars seem to really get each other, and there's a good reason for that — Jimin and V were actually incredibly close friends in high school, and continue to be just as close, if not closer. In fact, V recently wrote a letter to Jimin detailing how much he loves his friend, and it might leave you a little teary-eyed.
How did V and Jimin get their starts?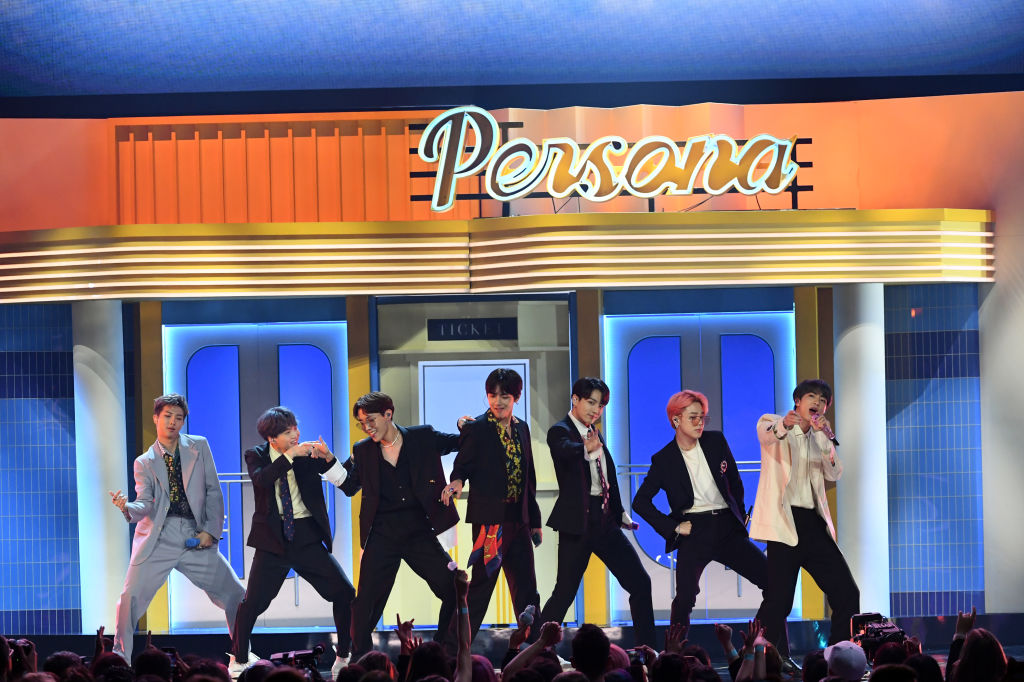 The two BTS members grew up in seemingly very different backgrounds, and actually had rather different starts when it came to getting signed by Big Hit.
Before Jimin was a member of BTS, he pursued the arts in school. He attended the Busan High School of Arts, where he studied modern dance. One of Jimin's teachers heard there was an entertainment company audition happening, and urged Jimin to go. Luckily, he listened, and Jimin's career was kicked off to where it's landed today.
V, on the other hand, grew up with a family of farmers with little extra money to throw around. V had an abiding interest in music, however, and committed himself to learning the saxophone for three years during high school.
He went with a friend to a Big Hit audition, just as moral support. However, a talent scout at the audition convinced V to participate, and he wound up being the only successful audition out of Daegu. Pretty exciting for V, but that must have been a bummer for his friend.
V and Jimin were high school besties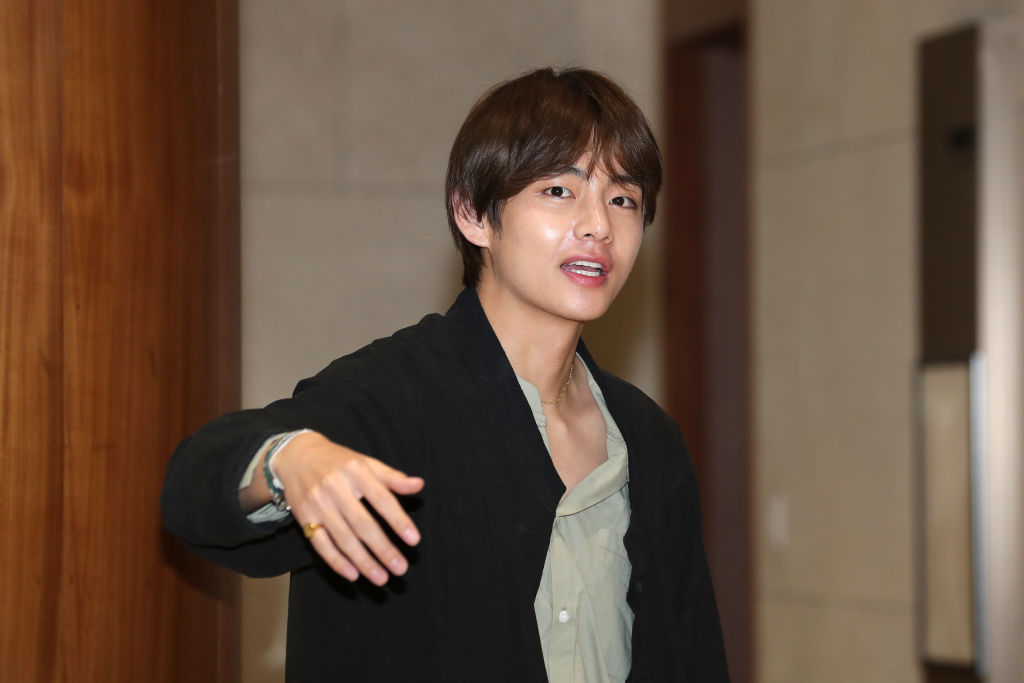 Both of the now-BTS members were transferred to different high schools after signing on with Big Hit. And as anyone might recall, high school is a tough time — there's plenty of drama and bullying to go around, and apparently, Jimin got the brunt of it after his transfer. It seems his classmates, some of whom happened to be V's friends, would make fun of Jimin for his Busan accent.
V sprang into action, defending his new friend. Ever since the two have been inseparable, and it's easy to see their friendship both on and off stage. In fact, the two are so close that V wrote Jimin a letter about what their friendship has meant to him. And it seems he got a little misty-eyed at the end to boot.

V's heartfelt letter to Jimin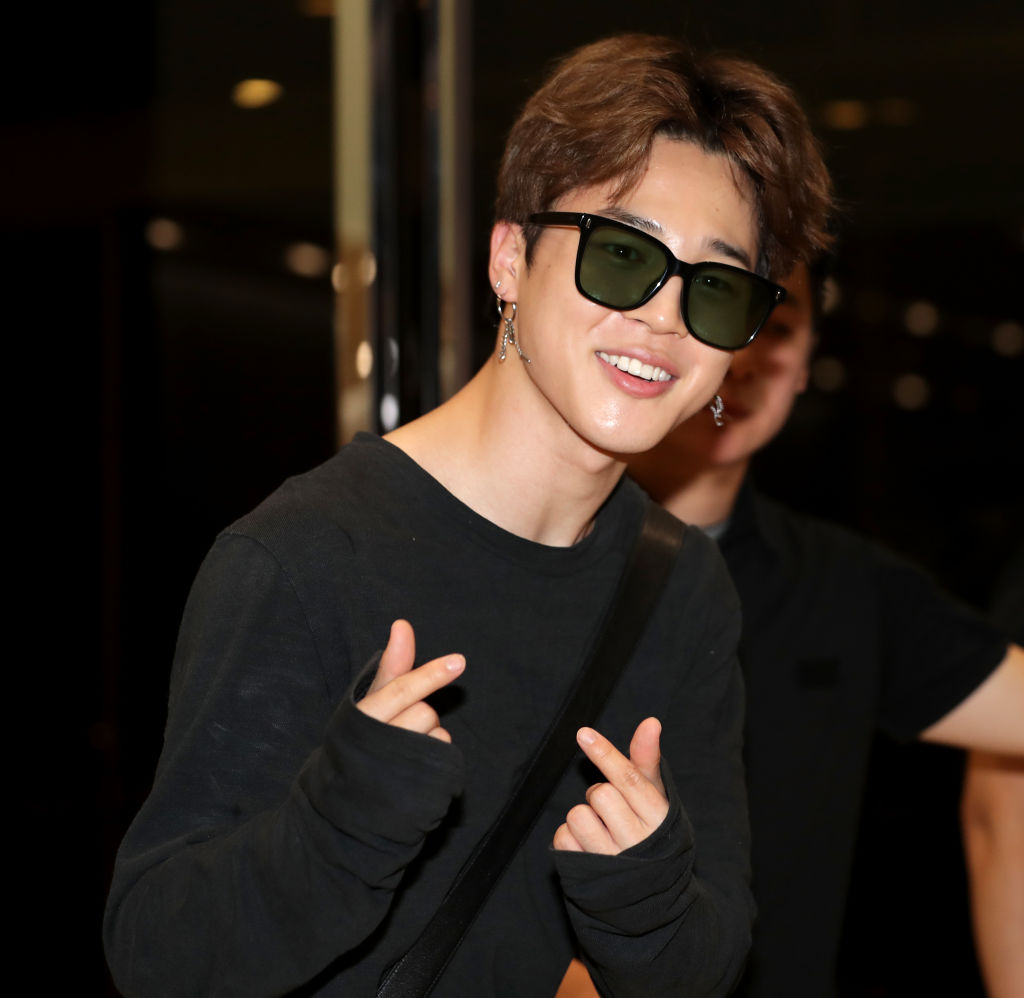 V started off by telling his BTS bandmate how much it meant to him to have such a close friend during their turbulent years as trainees.
V wrote, "Since our trainee days, we came to Seoul without a clue.
We woke up, put on school uniforms and attended the same school. We ate together, went to practice and returned to the dorm. Then we talked at night. After 6 years like that, you are now my dearest friend."
V went on to add that, when Big Hit seemed unsure about adding Jimin to the BTS crew, he told them that nothing would mean more to him than debuting with his closest friend. He wrote, "Before our debut, you once got anxious about it. At the time, I had a meeting with the company and they asked me what I thought of you being on the team. I thought it over and said that you were there for me through the ups and downs, you were the one who laughed and cried with me. So I said that it would be good if such a good friend could debut with me. It felt good to say that and I was happy to be able to debut with you."
From the sound of what V wrote next, Jimin is a steadfast friend through thick and thin. "When I am in the bathroom crying, you cry with me. You also come to see me at dawn to laugh with me. You care about me and have me in your thoughts. You work hard for me and you understand me. You listen to my concerns and like me even though I am lacking. Let's walk on a road with happiness. I love you buddy."
At the end, V wound up a little teary-eyed. And who wouldn't be?