Wait, Are Liam Hemsworth's Alleged Hard-Partying Ways the Cause of His Breakup With Miley Cyrus?
A new report says Miley Cyrus and Liam Hemsworth broke up for a serious reason.
Four days have passed since sources confirmed that Miley Cyrus and Liam Hemsworth broke up, and the drama is still in full swing. This time, it's all about the reason they called it quits.
Previously, reports suggested that the "Wrecking Ball" singer ended the relationship due to her own proclivities. However, new reports are totally pushing back on those claims. According to People magazine, a big factor in the split was Hemsworth's alleged hard-partying ways.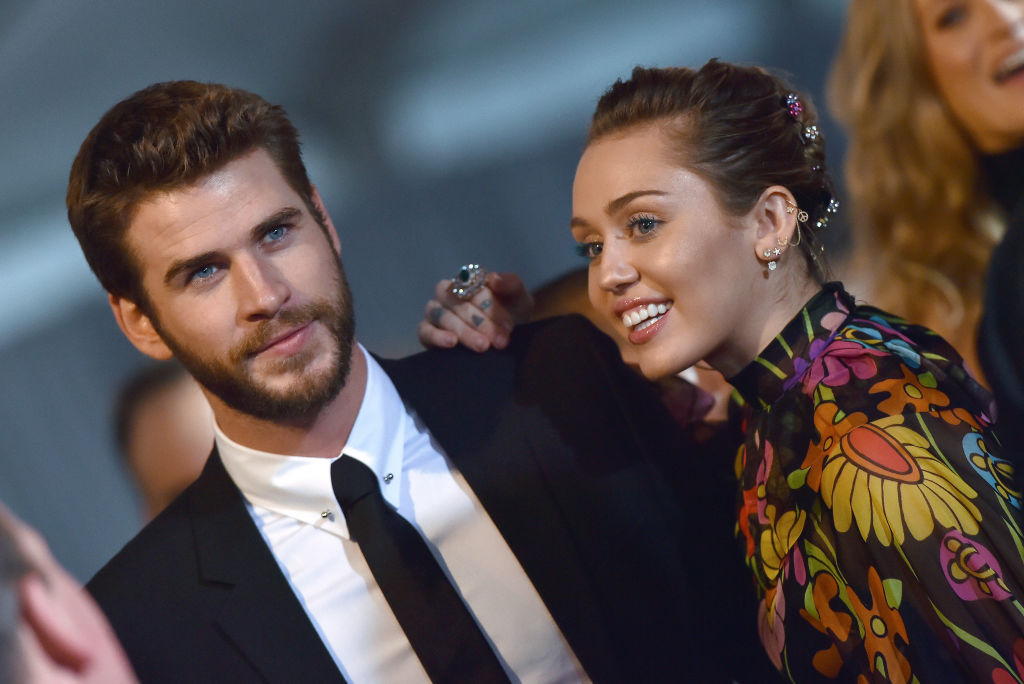 A source said Hemsworth is actually the wild one
Cyrus may be known as a wild child, but a source told People on Aug. 14 that Hemsworth allegedly isn't much different in private.
"Everyone always thinks Miley is problematic and immature and a hardcore partier while he's this chill surfer dude, but that's actually [not accurate]," a friend of the pair told the publication. "Liam parties with his friends, and Miley thinks he should've grown out of that by now."
Another source close to the couple backed the claims, saying that Hemsworth can be "more complicated" than the "super easygoing" person that he portrays himself to be. According to the source, the Hunger Games actor can get "moody."
"She's been supportive of him when things get dark, but it's tough," the insider continued. "That's something that has weighed on Miley and their relationship. He can also lash out at her, and he hates the attention their ups and downs bring."
How this differs from previous reports
Insiders previously claimed that they broke up over Cyrus' desire to jump back into her music career. "She has been ready to put out music and be back in the game touring and performing," a source told E! News.
That reportedly caused friction in the relationship, as Hemsworth reportedly prefers to live a quieter, simpler life. "He loves that she has her own career and focus, but he also wants a wife who cooks and would stay home with the kids," a source added to People.
So, they ultimately made the decision to split up.
How they're handling the breakup
For her part, Cyrus initially seemed OK with the split. Just days ago, she hooked up with Brody Jenner's ex, Kaitlynn Carter. However, multiple sources told People that she's just trying to make Hemsworth jealous. "She's genuinely trying to have fun and put on a good face," a source claimed. "Yes, she's trying to push Liam's buttons whether she'll admit it or not, but she's hurt."
It seems like she succeeded, as a source told Entertainment Tonight on Aug. 13 that Hemsworth is "heartbroken that she moved on so quickly and so publicly."
Another insider made similar comments to E! News, saying Hemsworth "is dealing with a lot. It makes him uncomfortable that everything has been so public. It's been a difficult few weeks for him. He's with family and just wants to be around people that are going to support him and try to take his mind off of what's going on."
Hemsworth commented on the split himself in an  Aug. 12 Instagram post, in which he wished Cyrus "nothing but health and happiness going forward."
If reports are to be believed, it might seem like these two made the right decision by breaking up. But there's also still a chance they'll get back together.