New Spinoff For 'The Walking Dead' Casts Three Characters
AMC's The Walking Dead series has been so successful that it's spawned two other spinoffs, Fear the Walking Dead and now a brand spanking new untitled addition in its universe. Although the latest project was announced it in April, AMC just released details about the show's cast members. Three actors have been selected to begin production on the new offshoot.
In its announcement, AMC shared that the spinoff will feature female leads:
"The third series in a franchise that includes the global hit series The Walking Dead and Fear the Walking Dead will feature two young female protagonists and focus on the first generation to come-of-age in the apocalypse as we know it. Some will become heroes. Some will become villains. In the end, all of them will be changed forever, grown-up and cemented in their identities, both good and bad."
So far, only one of the lead female roles have been cast, but who's in the lineup?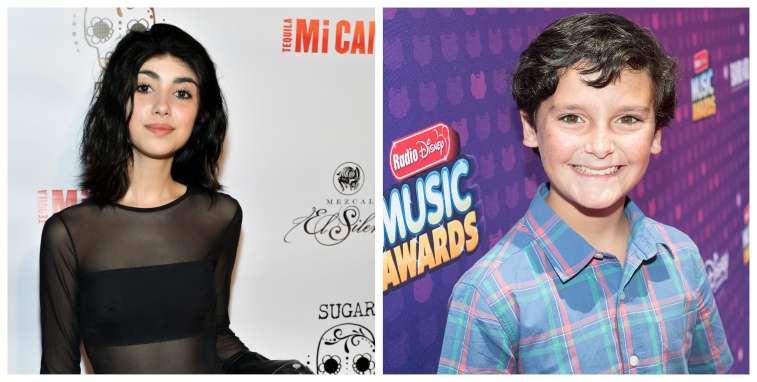 Alexa Mansour
Mansour is slated to appear in all 10 episodes of the new TWD spinoff, and her previous film credits include Unfriended: Dark Web and How to Get Away with Murder. IMDb states the 23-year-old actress has appeared in Madam Secretary, SEAL Team, The Resident, and #Squad Goals.
According to Variety, her character is described as a likable rule-breaker who is "funny on the outside but sad on the inside."
Teen actor Nicolas Cantu
Cantu is most known for voicing Gumball Watterson in the Cartoon Network hit series, The Amazing World of Gumball. He's also had roles in Sofia the First (Prince James), Lego Star Wars, and Bizaardvark. Don't let the animated shows fool you into thinking he's not cut out for serious work, as he's also been in The Good Place and will appear in the upcoming CBS sitcom, The Unicorn.
Variety reports that his role in the new spinoff will be a friendly boy with an old soul.
Hal Cumpston
Australian actor Cumpston has one movie under his belt called Bilched. The Beast reported that he wrote the film and starred in it himself while his father directed. He's a fan of Seth Rogan and Superbad, and has a history writing short stories/films centered on Australian life for teen males.
Variety describes his character in the new TWD spinoff as being a shy loner who is big for his age.
As CinemaBlend notes, this branch of the TWD world doesn't boast big names on its roster. But fans of the zombie apocalypse franchise will find something new with the introduction of these younger characters whose stories will undoubtedly be full of peril, desperation, and some level of badassery.
Filming begins this summer and the show is set to debut in 2020. Until then, everyone will have to wait for AMC to release more details on who else will be starring in the show and what fans can expect. While it's true that The Walking Dead comic book has come to an end, look out for season 10 of the original show (and possibly more seasons) to premiere sometime in the fall, Negan included.