'WandaVision': Marvel Series' Premiere on Disney+ Drops Surprise for Fans
Marvel's WandaVision is moving closer to its premiere every date and it won't be a moment too soon for hungry Marvel fans. Focused on Scarlet Witch (Elizabeth Olsen) and the Vision (Paul Bettany), the series is the first new release from Marvel Studios since Spider-Man: Far From Home hit theaters in July 2019.
Said fans are likely to be pleased by the most recent news about the trippy new series. After it was confirmed that the miniseries would consist of nine episodes, Marvel revealed plans for an extra-large premiere.
'WandaVision' is only days away from release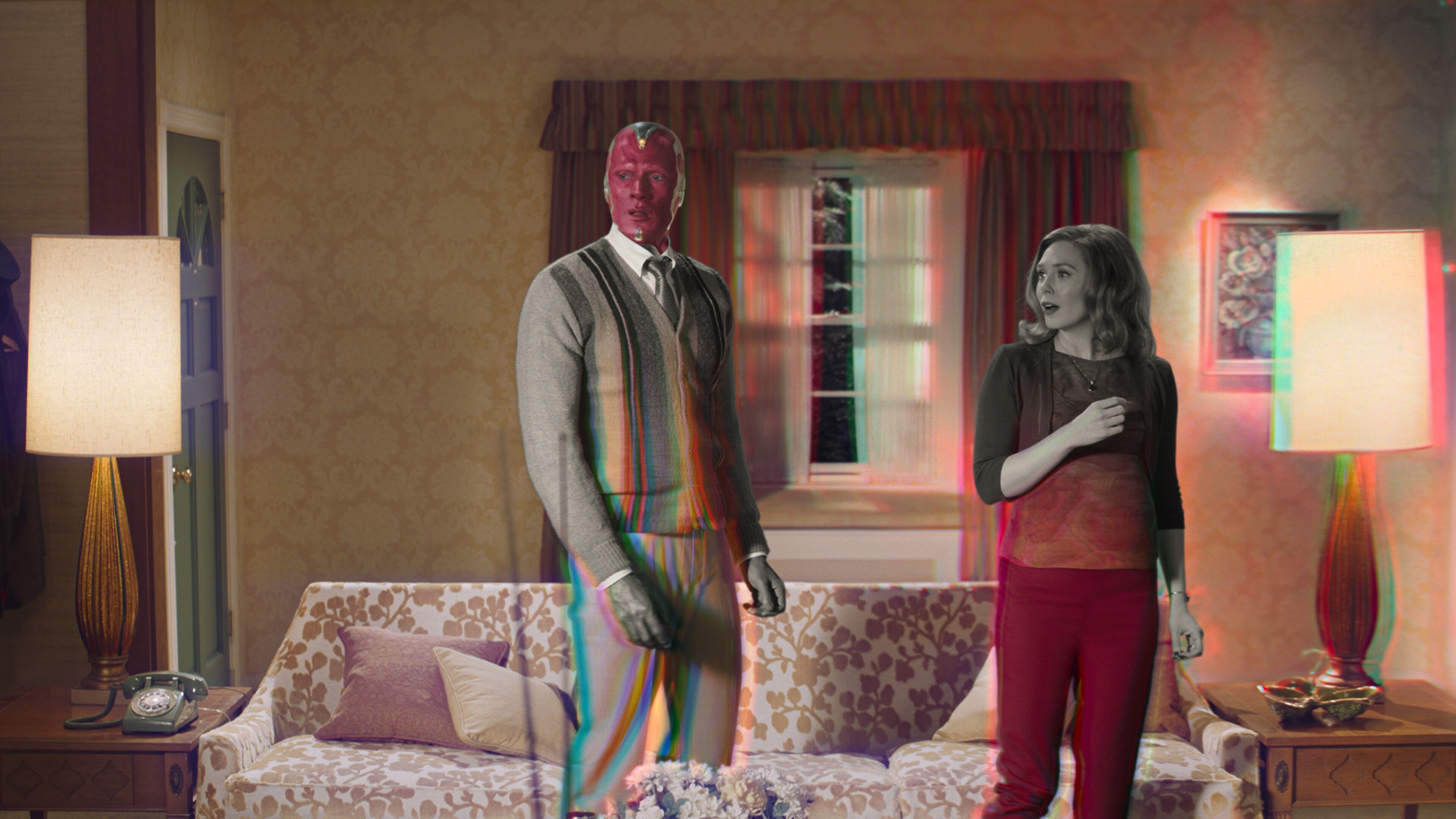 RELATED: How Elizabeth Olsen Described 'WandaVision': What Can Viewers Expect?
WandaVision premieres on Disney+ this Friday, Jan. 15. While it will mostly stick to one episode a week every Friday, fans will be excited to know that the premiere will consist of two episodes, as reported by outlets like Engadget.
This news brings earlier rumors about the show's episode count into focus. Despite initial reports that the series would run for six episodes, some outlets recently found evidence that it would ultimately be nine. However, this didn't gel with another report that the finale would air on March 5, which would be a week too early if the series was actually nine episodes.
Now, though, these reports make sense. With two episodes dropping on the same day, the ninth and final episode will in fact drop on March 5. That's just two weeks before The Falcon and the Winter Soldier, which should conclude only a few weeks before Loki. The days of the Marvel drought appear to be over, for now.
The series has turned heads with its unique style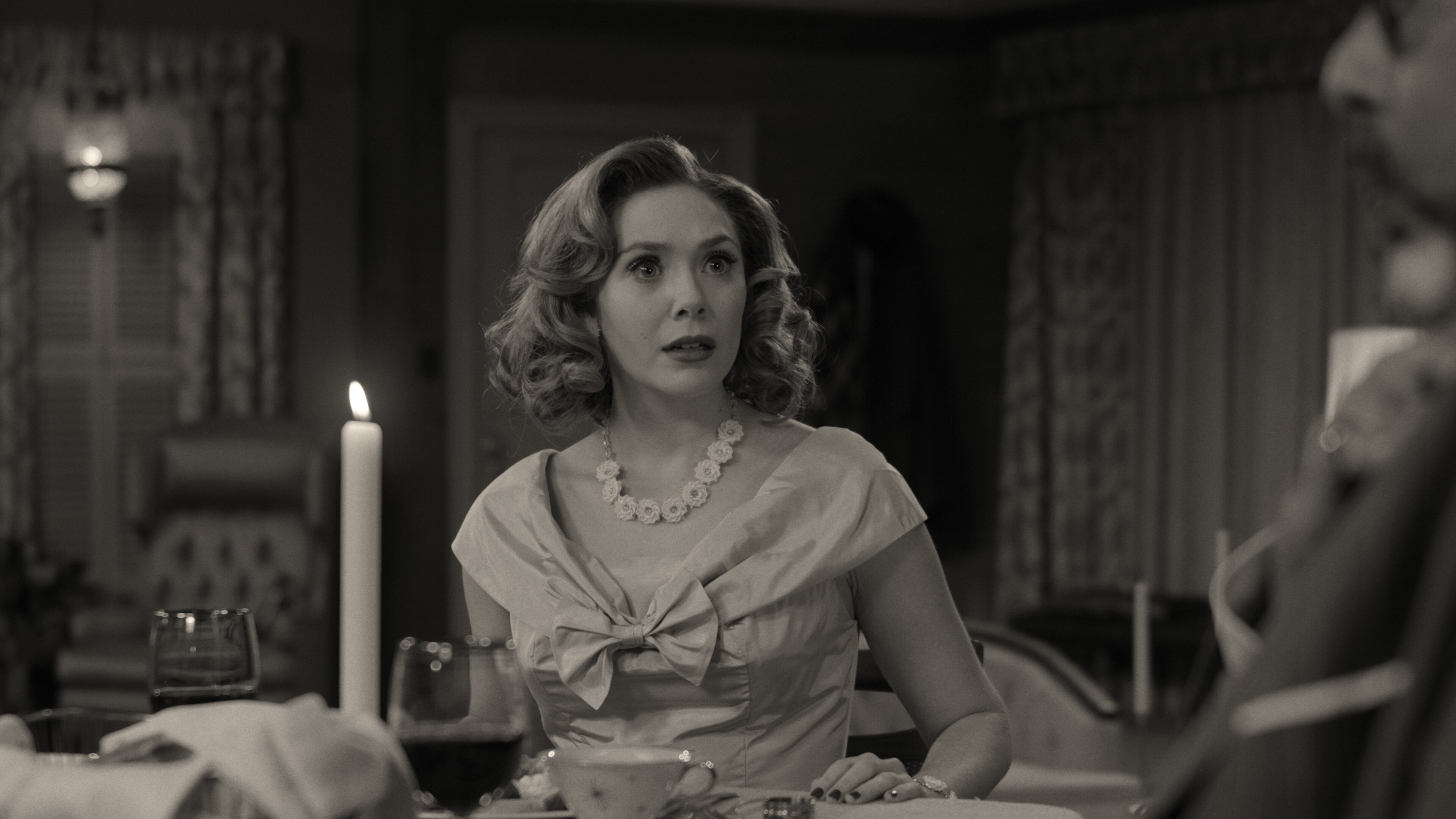 RELATED: 'WandaVision' Rumors: How Many Episodes Will Season 1 Have?
WandaVision has been hailed by many, even before release, as one of the most unique stories attempted by the Marvel Cinematic Universe. Set sometime after Avengers: Endgame, the series follows Scarlet Witch and Vision through a stylized suburban romance inspired by American sitcoms.
Each episode will be based on the aesthetics of these shows from different decades, starting in the 1950s with a style reminiscent of I Love Lucy. In keeping with that style, each episode will also feature a new theme song from the songwriters responsible for the iconic tunes from Frozen.
As the two heroes enjoy marital bliss, they encounter hints indicating that reality isn't what it seems. This much is clear to viewers, as apart from the style, Vision is also alive again after his death in Avengers: Endgame. Despite this experimental style, the cast and crew have promised that fans can expect some more traditional Marvel action and adventure.
In addition to Olsen and Bettany, the series will see the return of Kat Dennings as Darcy Lewis (last seen in Thor: The Dark World) and Randall Park as Agent Jimmy Woo (last seen in Ant-Man and the Wasp). It will also introduce Teyonah Parris as Monica Rambeau, a character introduced as a child in Captain Marvel and who will return for Captain Marvel 2 alongside Brie Larson and Iman Vellani (Ms. Marvel).