'WandaVision' Set to Become the MCU's Biggest Disappointment or Its Greatest Accomplishment
'WandaVision' only possesses so many narrative options. One would lead to failure, the other would be a huge success. See what's at stake for the MCU's upcoming Disney+ series.
WandaVision is one of the most highly anticipated originals coming to Disney+ as part of Marvel's Phase 4. Two Avengers graced with extraordinary abilities and encapsulated by an undying love (this may come to bear quite literally)— Scarlet Witch and Vision — will, at last, receive the MCU spotlight they deserve on the small screen. 
The series will star Paul Bettany and Elizabeth Olsen reprising their roles as Vision and Scarlet Witch respectively. Teyonah Parris (If Beale Street Could Talk), Kat Dennings (reprising her role from Thor), and Randall Park (FBI agent Jimmy Woo) will comprise the rest of the main ensemble.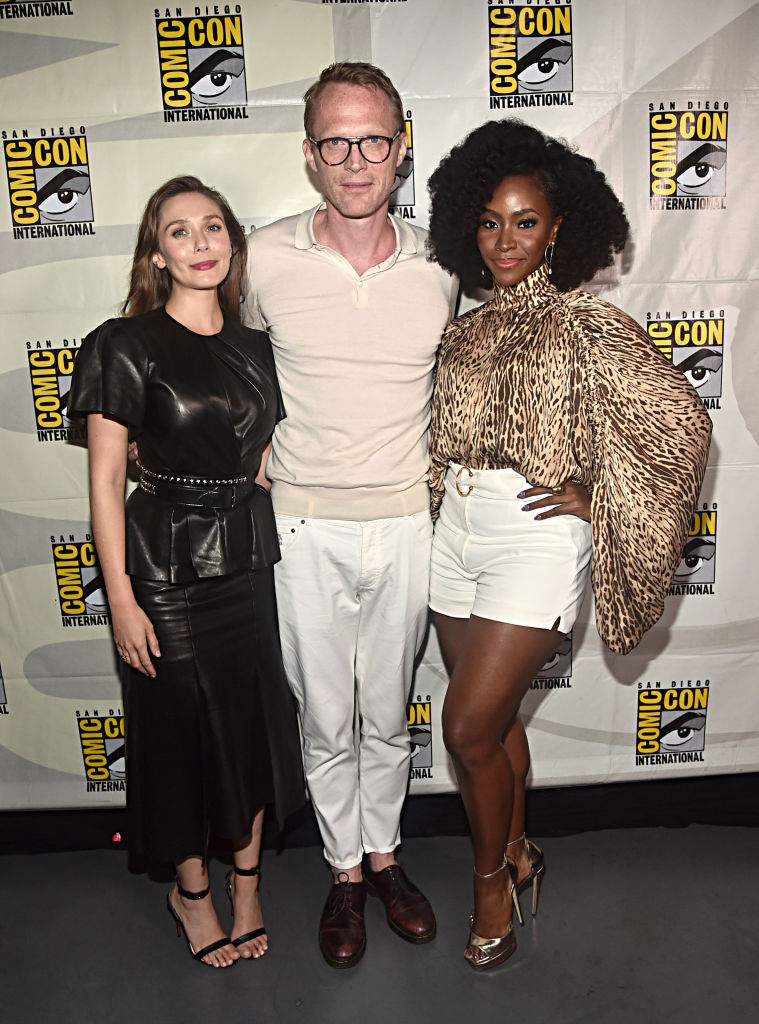 While the cast may be enough to boost hype, information surrounding the show's narrative remains scarce. However, reports indicate that the series will occur following the fallout of Avengers: Endgame, leaving Vision's route to re-existence undetermined. Thus, the writers virtually only have two options — one of which would leave much to be desired, while the other presents a major, yet quite possibly, very beneficial risk.
Jac Schaeffer is the main writer behind WandaVision; he is most recognized for his work on The Hustle, Timer, Captain Marvel, and Mr. Stache. Schaeffer, tasked with determining how to bring Vision back from the dead, will likely either choose to mess with time (once again) or bend reality (via Scarlet Witch's powerful, yet fractured mind). 
Introducing time travel (yet again) in 'WandaVision would seem lazy and uninspired 
Fans have taken to the internet to express their theories for the upcoming TV show and, given Vision's current predicament, it should come as no surprise that time travel has worked its way into the discussion. While time travel seems like an easy scapegoat — allowing Scarlet Witch to enter the past and somehow save her loved one (without the interference of Back to the Future's time travel rules) — it will fail to impress Marvel's loyal fanbase. When discussing the time travel possibility, one fan noted:
Time travel is just a mess, IMO, and has already been used twice in the MCU (Dr Strange reversing/looping time was basically time travel). Give it a break. I feel like I'll be saying the same about the multiverse soon enough too.

Reddit User 
Other fans have chimed in, agreeing that this approach feels old-hat and tired. However, the alternative would be a stark departure from the Marvel shtick; the alternative would put forward a much darker tone for a Disney+ series— one not necessarily in line with Marvel's earlier endeavors. 
If Scarlet Witch warps reality, 'WandaVision' will take a dark turn; will it pay off? 
The other theory circling the internet concerning WandaVision has to deal with Scarlet Witch's immense power and fractured emotional state. Many fans argue that Wanda will bend reality, bringing Vision back to life. However, would he only exist in Wanda's mind? If so, one Reddit user explained the possible result as follows: 
…she's had a mental break which results in a Bewitched style sitcom that's only happening in her mind. Pretty dark and trippy if you think about it. Kind of Legion season 1.
Given Marvel's tendency to shoot for lighter, comedic tones — while working in bits of sincerity and sentiment — a darker version of Bewitched would veer far from the cinematic landscape's comfort zone. However, could it work? Would fans be receptive to a dark and twisted undertone? Or, would the show fail to strike the familiarity chord, leaving viewers wanting the Marvel they know and love? 
A mental breakdown spanning an entire Disney+ series would be intense; however, such bending of reality could segue quite nicely into Doctor Strange: Multiverse of Madness, leading to an incredible cross-conversation between the silver and small screen. 
A successful reality-warping series that satisfies viewers and transitions smoothly to the big screen would be an accomplishment in two core areas, as it would manage to succeed while defying Marvel tendencies and set up an intricate plotline for one of the franchise's greatest Avengers.