Want to Be on 'Shark Tank'? The Show Is Casting for the Upcoming Season
Do you spend your days at the work day-dreaming about giving your boss the boot and striking out on your own? You're not alone. Two-thirds of Americans want to open a small business one day, a 2018 survey by the UPS Store found.
Of course, starting a successful small business is a lot harder than it looks. Half of all new ventures go belly up within five years. But those statistics don't keep people from pursuing their dreams, especially the hopeful entrepreneurs who find their way to Shark Tank.
Shark Tank is holding open casting calls  
The popular ABC show gives business owners the chance to pitch their product or idea to a group of investors known as the Sharks. And it's a tough crowd. While some people land an investment from the likes of Mark Cuban or Kevin O'Leary, it's just as likely that an entrepreneur will walk away empty handed – and perhaps humiliated.
Even getting a chance to deliver your pitch on TV is a victory. With so many hopefuls, your odds of getting cast are fairly slim. But that doesn't stop hundreds of people from lining up to try out for the show. Want to give it a go? Here's the current list of upcoming open casting calls for Shark Tank:
Nashville: Thursday, March 28 at The Fairgrounds Nashville.
Lincoln, Nebraska: Saturday, April 6 at Pinnacle Bank Arena
Bentonville, Arkansas: Saturday, April 13 at Exchange/Startup Junkie
Louisville, Kentucky: Monday, April 29 at the University Club Louisville/Run for the Unicorns
New York: Thursday, May 2 at TechDay New York at the Javits Center
Wristband distribution starts at 9 a.m. for each event, with interviews beginning at 10 a.m.
Don't see a city near you on the list? More open calls will be announced, so check the show's website for updates. You can also submit an application online.
How to prepare for the Shark Tank open calls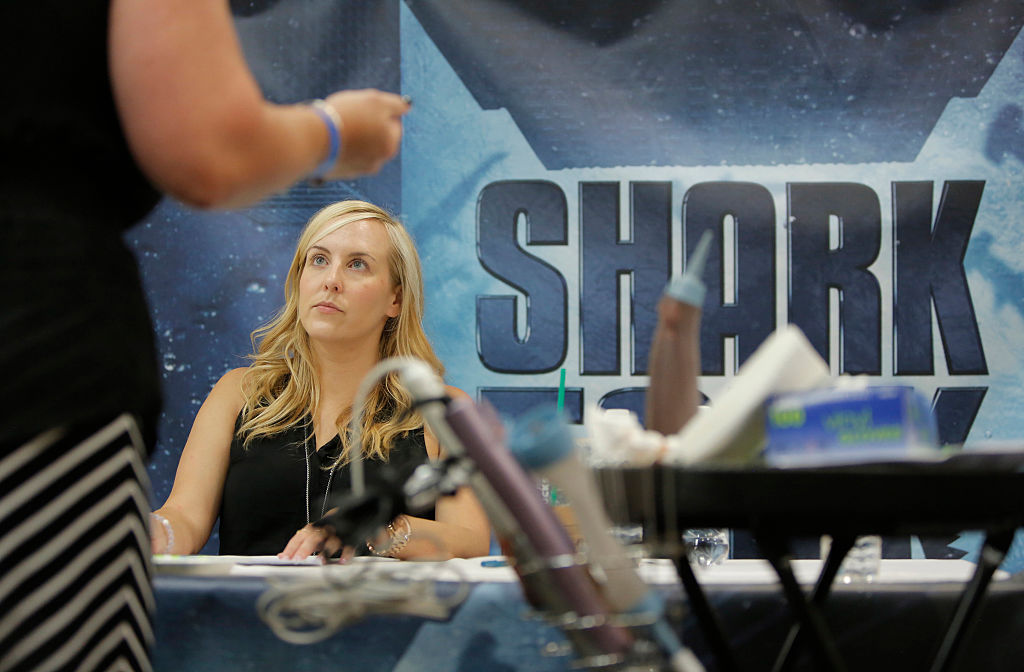 At the open call, you'll give a 1-minute pitch for your business, product, or idea to a member of the casting team. Entrepreneurs should make about 50% of their pitch about themselves and 50% about their business, a casting producer told Inc. in 2017. Passion and energy are key – you're trying out to be on TV, after all.
Before the audition, you'll also need to complete a 17-page initial application. (If you and your business partners are trying out together, you'll all need to complete the forms.) You'll need to provide some personal information, describe your business in detail, and share what kind of investment you're seeking from the Sharks and how much of a stake you're willing to give up. And as anyone who watches Shark Tank knows, you'll need to know your numbers. The application asks about how much you've invested in your business, its total sales, your gross and net income from the venture in the last year, and your sales projections.
To be eligible, you have to be at least 18 (or have a parent or guardian submit an application on your behalf) and a legal resident of the U.S. You can't have any connections to the show or its producers, the Sharks, their businesses, or the show's sponsors. And you can't be running for public office or been convicted of a felony or have criminal charges pending against you.
Check out The Cheat Sheet on Facebook!