Warner Bros. on Mission to Steal MCU Actors for the DCEU?
As Warner Bros. expands the DCEU — venturing into villain-themed films like Suicide Squad while adding to its list of iconic superheroes with Shazam! and Wonder Woman — the studio needs to guarantee that the right actors take on each role. While Robert Pattinson's casting as Batman has proved divisive, most fans familiar with his Indie portfolio understand the pick, seeing the decision as bold, yet fitting.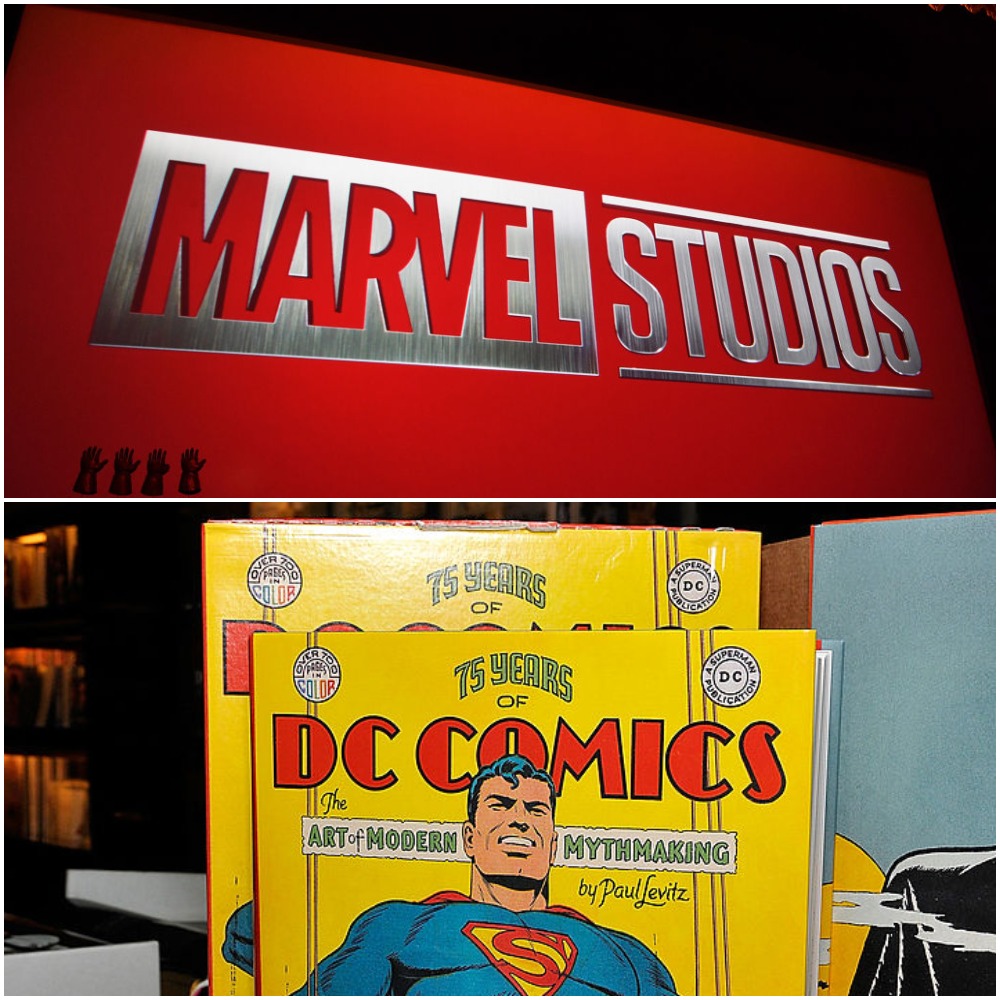 As more heroes and villains join the soiree, more actors are called upon to step into the shoes of DC's most famous … and infamous. And, who better to pick than the performers the MCU has already deemed worthy? The MCU and the DCEU have been going head-to-head for quite some time, and the DCEU may have landed upon a new competitive strategy.
While most DCEU films open to negative critical and audience reception, box-office sales often rival the Marvel world. Not to mention, many DC diehards argue that their beloved universe is more risk-taking, often playing with genres, ratings, and cinematography, explaining that the MCU has remained strictly adherent to a humor-infused, action-oriented, and heartfelt palette.
Comparisons aside — recent casting rumors provide a reason to knit your brow — as it seems that the Warner Bros. may be after some of the MCU's hottest talent for the DCEU … maybe in a bid to grab some of Marvel's devout followers? 
The MCU actors Warner Bros. reportedly wants for the DCEU
In a recent story published by MovieWeb, the outlet informed its readers that Warner Bros. has begun devising shortlists for Catwoman in the DCEU. Previously portrayed by Michelle Pfeiffer, Anne Hathaway, and Halle Berry, whoever is chosen for the role will have some mighty shoes to fill, as Pfeiffer's portrayal iconicized the character. And, according to the story, Warner Bros. is after some stars who have already proved their competence in the superhero realm. 
Reports indicate that Tessa Thompson, Lupita Nyong'o, and Alexandra Shipp are being eyed to play Catwoman in upcoming DC films. The actress chosen will likely star alongside Robert Pattinson in The Batman, and proceed to star in a standalone film or more mash-ups after the fact.  
Tessa Thompson plays Valkyrie in the MCU, and she will go on to become the leader of Asgard now that Thor has relinquished the throne. Her role will only continue to grow in the MCU; thus, seeing her take on two quite diverse heroes —  at the same time and for two different comic book worlds — would prove fascinating. However, would scheduling permit such an arrangement? 
As for Lupita Nyong'o, she starred in Black Panther as Nakia — a character whose role in the movie is quite political, yet she begins her journey as a War Dog for Wakanda's CIA, as the actress has previously explained. 
As for Alexandra Shipp, she is connected to Dark Phoenix; thus, she is still a part of Marvel, but she joined the soiree prior to the Fox/Disney merger. She plays Storm in the X-Men. 
With the DCEU looking to gain a couple of Marvel characters, is Warner Bros. on a mission to steal some of Marvel's hottest talent and catalyze an even greater rivalry? All remains to be seen. It could all be a coincidence. Who knows? Maybe they'll go after Hugh Jackman next.