This is the 1 Warning the Kardashian Sisters Gave Rob Before He Started Dating Blac Chyna
Blac Chyna and Rob Kardashian have gone from lovers to bitter enemies — and the battle may have just begun.
The estranged couple, who share a daughter named Dream together, have always had a tumultuous relationship, but things really came to a head in July 2017 when Kardashian posted nude photos of his baby's mother via Instagram. In his social media tirade, he also accused her of using drugs and cheating on him with multiple partners. Then, in September 2017, Kardashian and his younger sister, Kylie Jenner, filed a joint lawsuit against Chyna for assault, battery, and vandalism.
Chyna has now filed her own suit and appears to be ready for a legal showdown with the entire Kardashian-Jenner clan. The Kardashian sisters reportedly aren't too surprised about this — especially since they gave their brother a warning before he got involved with her.
Blac Chyna files lawsuit against Kardashian family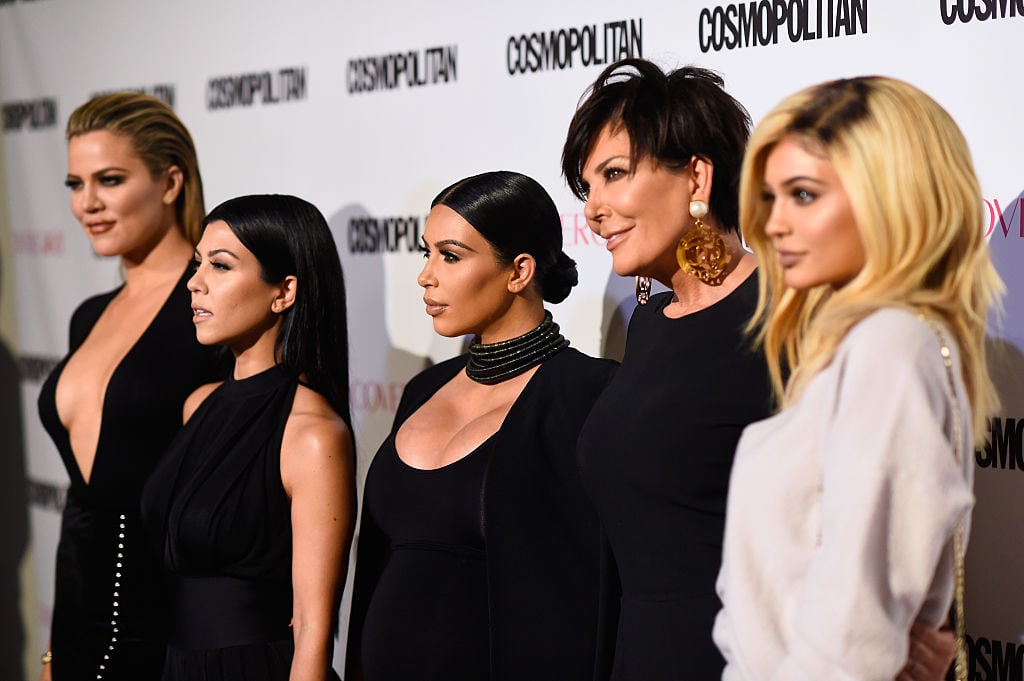 In October 2017, Chyna, whose real name is Angela White, filed a lawsuit not only against Rob, but also against the entire Kardashian family.
Chyna's suit specifically names her ex-fiancè as well as his mother Kris Jenner and his sisters — Kourtney Kardashian, Kim Kardashian, Khloé Kardashian, Kendall Jenner, and Kylie Jenner — for allegedly using their influence to get the second season of Rob & Chyna canceled.
Lawsuit lists shocking allegations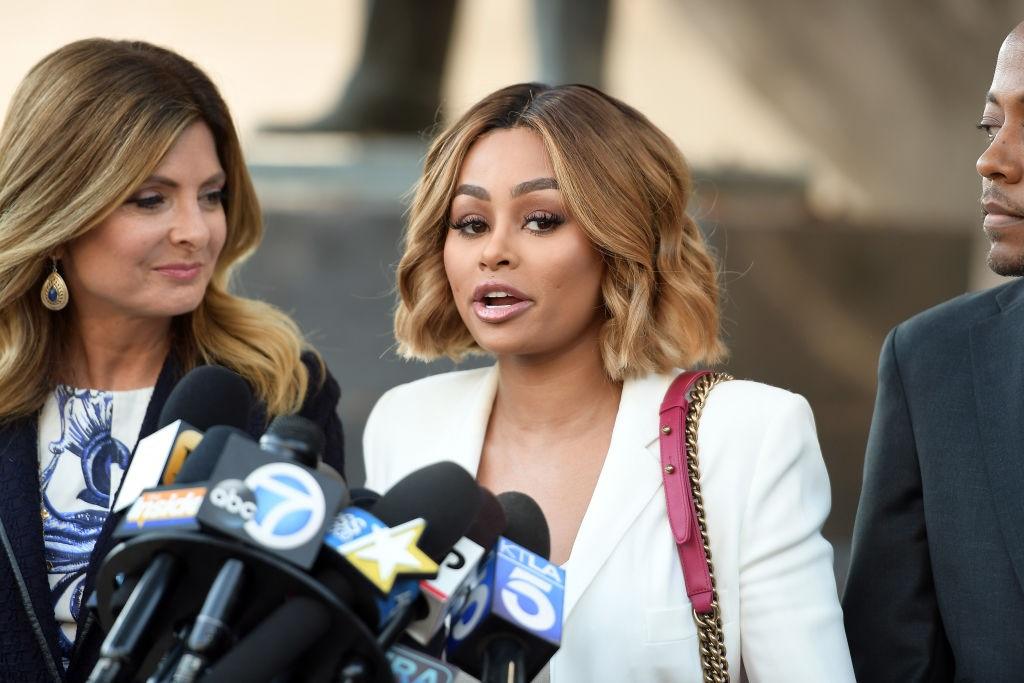 Chyna's 59-page complaint lists 11 allegations ranging from harassment to battery to defamation. Part of her claim is that the Kardashians collectively damaged her brand and that Rob specifically cost her money by slut-shaming her, during his revenge porn rant, and revealing that she had weight loss procedures.
The documents read:
Ms. White underwent minor cosmetic procedures, including a breast and butt reduction, as well as a small amount of liposuction around her belly button. Ms. White is a well known social media influencer and trendsetter who professionally endorses health, lifestyle, and diet products in her Instagram and Twitter accounts. Accordingly, the manner in which Rob Kardashian revealed Ms White's personal medical information jeopardized Ms. White's endorsement deals with several weight loss, fitness, and diet companies.
Chyna says Rob Kardashian paid $100,000 for weight loss surgery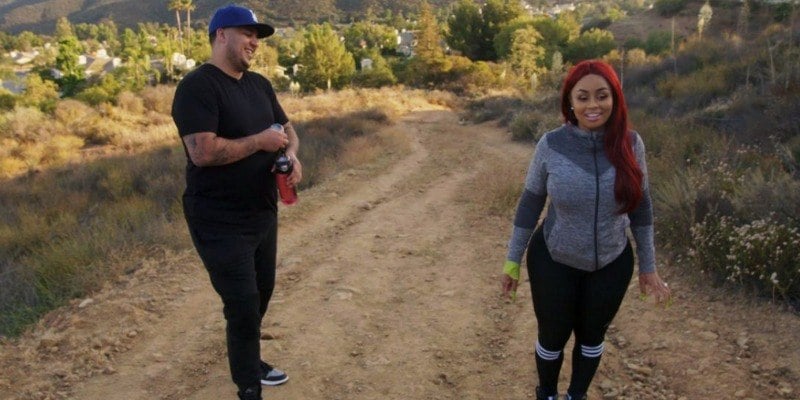 Chyna flipped the script and claimed that it was Kardashian who had major weight loss surgery after he boasted about dropping all his weight through diet and exercise.
"In fact, Rob Kardashian himself underwent weight loss surgery that cost $100,000, whereas Ms. White's surgery was for a lesser amount," the complaint read.
She accuses him of domestic violence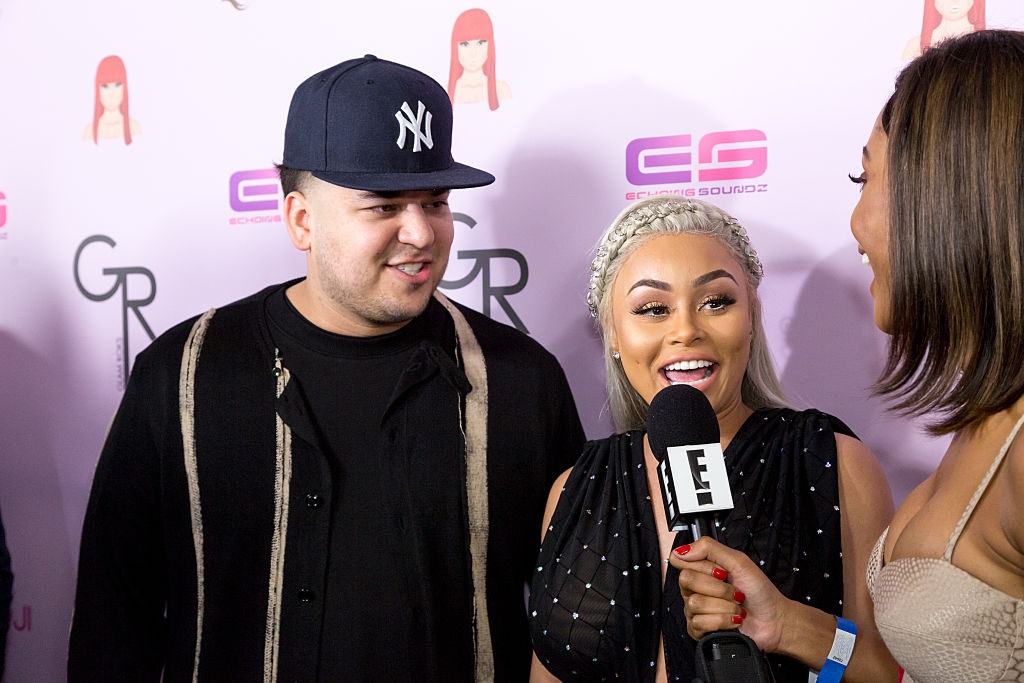 The documents also allege that Kardashian abused Chyna during a fight they had in April 2017.
She claims that he knocked her down to the ground, and when she locked herself in her bedroom to escape him, he ripped the door off the hinges in an angry rage.
Kardashian claims that Chyna is the abuser
https://www.instagram.com/p/BHMGOOLB0Mh/?hl=en&taken-by=blacchyna
Chyna's domestic abuse claim has been challenged by sources close to the Kardashian family, who told TMZ that she was the aggressor in the April altercation. They allege that Chyna hit and threw things at her ex in a rage, not the other way around.
"We have witness statements and other evidence which will demonstrate conclusively that it is Chyna — not Rob — who is the violent and aggressive abuser," the source said.
Kardashian sisters warned their brother about dating Chyna
The lawsuit reportedly didn't surprise the reality TV family.
"They knew it was coming. They didn't know that everyone in the family would be named in the suit, but it's still not shocking news," an insider told People. "This is how they know Chyna — she is dramatic and will do everything to still be attached to the Kardashian name."
The source added that this is the thing Kardashian's sisters warned him about and her "nonstop drama" is why they didn't want him to get involved with her in the first place.
What's next for the two?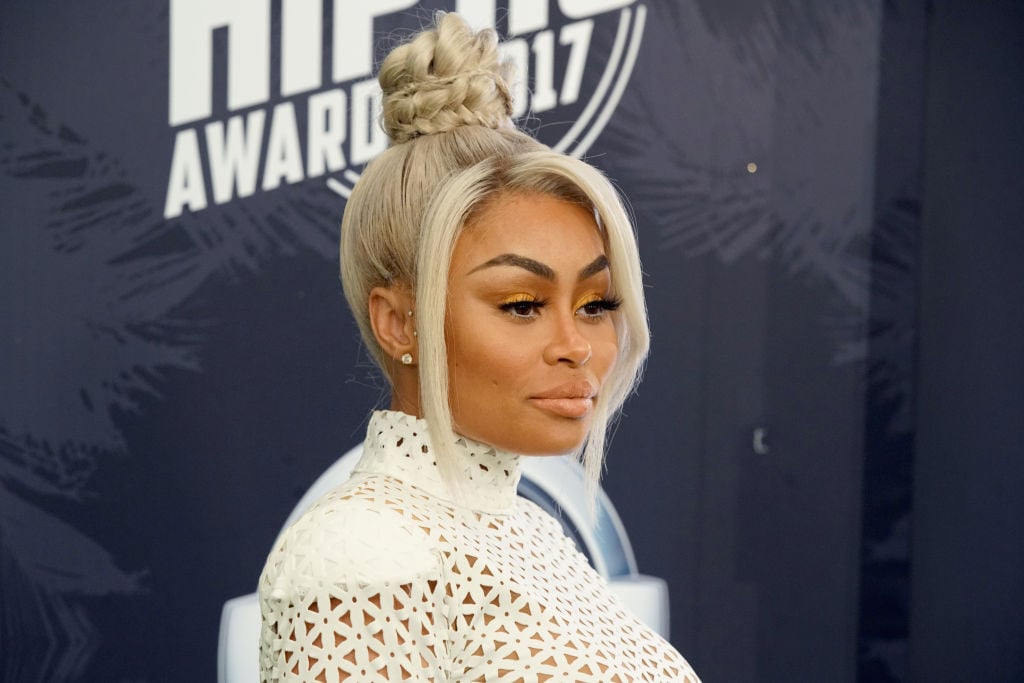 This lawsuit could very well end up — like many other suits involving high-profile individuals — settling out of court for an amount the public won't have any knowledge of.
As for their relationship, it looks like there is no salvaging it now, but hopefully they can unite on some front in the future for their daughter's sake.
Follow Michelle Kapusta on Twitter @philamichelle.
Check out The Cheat Sheet on Facebook!